Forward-thinking company leaders are interested in improving employee training any way they can. CEOs of the most successful companies in the world have seen firsthand the difference effective employee training makes in company culture.
This is precisely the reason they invest in training. Many highly successful companies rely specifically on learning management system software and other types of eLearning tools to improve employee training.
"In 2014 41.7% of Fortune 500 companies were using eLearning tools for online (employee) training." -- How eLearning is Transforming Businesses¹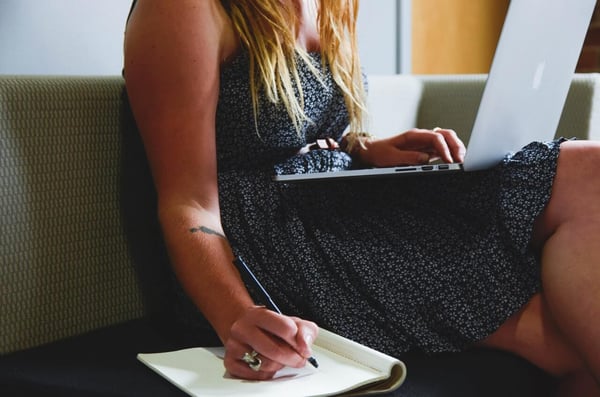 Using LMS Software to Maximize Employee Training: 3 Tips
LMS software can transform an employee training program. After launching eLearning software, like an LMS, companies can use their new tools to make most of employee training with these three tips:
1. Use LMS software to train remote workers
Thanks to technology, more people than ever before are working remotely. In fact, "43 percent of employed Americans said they spent at least some time working remotely, according to the survey of more than 15,000 adults (from 2016)," stated a contributor to the New York Times.²
Remote workers need to be trained just as in-office employees do. LMS software makes this possible. With a learning management system, all of a company's workers, local or remote, have access to the exact same training materials. The LMS 'mobile learning' feature enables them to access this training at their convenience, at any time and from any device with a web browser and internet access.
2. Use LMS software for onboarding
Quality learning management systems promote exceptional onboarding programs. This is because LMS software takes an onboarding program online where it is most effective.
"Online training is better for new hires. This happens because, like virtual instructor-led training, online training can be accessed anywhere, at anytime. eLearning allows content to be delivered in short, on-demand courses from any device. Moreover, it allows educators to reuse content across different courses," stated eLearning Industry.³
Some training is better suited to the classroom, but most new hires will appreciate online employee training.
Related Reading: Can LMS Software Make Your Employee Onboarding Program More Effective?
3. Use LMS software to meet individual learning needs
Not catering to corporate learners is a mistake. Taking a one-size-fits-all approach to learning in general is never a good idea since people learn differently. This is as true for employee learners as it is for young students. The beauty of an LMS is that it can meet many learning needs via multiple content formats including:
Games
Charts and graphs
Slides
Videos
Screen captures
Interviews
Checklists
Animated GIFs and memes
It's easy to see how these different content formats would appeal to various learners.
"Online employee training increases knowledge retention and helps companies meet training goals; can reduce costs of employee training programs; is accessible from anywhere at any time; and gives companies more insight into specific learning concepts that need to be reinforced."
– TOPYX
Related Reading: How to Design an Effective LMS Training Program
Find out if a LMS Software is a fit for your training needs
A Learning Management System is one of the many ways to improve your employee training programs. Online employee training has been shown to be an effective way to reach a wide audience in a cost effective manner. When looking for training solutions, it's important to understand the benefits of each solution to identify the best fit for your organization.
We created a guide to understanding what an LMS can do for your employee training programs.
---
References:
QuickStart blog. How eLearning is transforming businesses. https://www.quickstart.com/blog/post/how-e-learning-is-transforming-businesses/.
The New York Times. Out of the office: more people are working remotely, survey finds. https://www.nytimes.com/2017/02/15/us/remote-workers-work-from-home.html.
eLearning Industry. Why you need to use your learning management system for onboarding. https://elearningindustry.com/use-learning-management-system-for-onboarding.