Leaders
Simon Cooper
Chief Executive Officer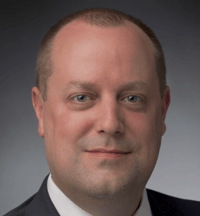 Simon joined Interactyx as Chief Executive Officer in July 2018. Simon has a strong background in product, pricing and go-to-market strategy for growing technology companies. He previously held Chief Technology Officer and Chief Information Officer positions at ServicePower, Inc. where he helped both enterprise and SMB clients improve customer and field service through the implementation of innovative SaaS software. Simon built and lead award-winning teams of professional services, product and IT experts, launching three new products from concept to market. Simon achieved a huge shift in application performance, availability, scalability, and security by migrating the entire platform from an aging co-lo facility to the AWS cloud in less than 12 months.
Simon holds a Bachelor of Science honors degree from Sheffield Hallam University in Software Engineering and has been in software since the early 90's with a keen interest in technology, frameworks, and systems architecture.
Jodi Harrison
Senior Vice President, Business Development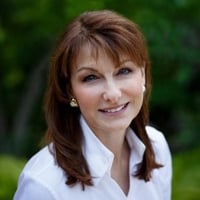 Jodi joined Interactyx as Senior Vice President, Business Development in January 2009, and is a Director on the Interactyx board. She leads all aspects of sales, including new client acquisition and account management and also overseas product development and client services. Jodi has a strong background in product, pricing, and marketing for growing technology companies. She previously held Director and Senior Manager positions at Verizon for 13 years. Jodi has built and lead award-winning teams of professional services, product and sales along with successfully launching many new products from concept to market. Jodi is passionate about listening to the customer and delivering award winning products and service with a track record to prove it.
Jodi holds a Bachelor of Business Administration degree from Davenport University and a Master's of Business Administration from Central Michigan University. Jodi also participates in the Workforce Florida, Inc. – Information Technology industry cluster.
---
Nonexecutive Directors
Thomas G. Rennie
Chairman of the Board of Directors
Tom is a Consultant at Burnett & Reid LLP, a full service law firm in Aberdeen, UK. Tom recently was Partner in Peterkins Solicitors, the Corporate Secretary to the Company. Admitted as a solicitor in 1970, for many years Tom has been involved solely in corporate and commercial matters. His practice included corporate finance, insolvency, employment law, and intellectual property. Tom is also associated with the University of Aberdeen.
Victor N. Beamish
Chairman, Remuneration Committee
Victor has worked in the City and the financial industry for almost thirty years and lived in Asia for eleven of those years. Having graduated from Edinburgh University in 1977, he joined Hoare Govett Ltd, a leading stockbroker where he remained till 1987 specializing in the Far East. In 1987, he joined W. I. Carr (Far East) as Managing Director of their Far East; He remained for five years before rejoining Hoare Govett Asia as a Managing Director in a buyout of the Asian stock broking business in 1992. Hoare Govett Asia was a specialist broker and corporate finance house in the Far East area. This business was purchased by ABN AMRO in 1995. Victor retired from ABN AMRO in 1999. Subsequently, he was a partner in the corporate finance boutique firm, Leopard Rock Capital Partners, and now works at Aberdeen Asset Management in the charities, private wealth and pension areas.
David F. J. Paterson
Chairman, Audit Committee
David has lived in Hong Kong since 1976. Before his retirement, he was a senior executive in the Swire Group and the Founder and Managing Director of HSBC Private Equity Management, which was the largest private equity manager in the Far East outside Japan with over US$1.2 billion under management. He sold his interest in HSBC Private Equity Management in 1998. Since that time his activities have included Chairman of a Korean securities brokerage company listed on the Korean Stock Exchange and a director of a TSX listed gold mining company operating in China. David is a fellow of the Institute of Chartered Accountants in England and Wales and has a MA (Honors) degree from Oxford University. He was appointed an Honorary Professor of the Chinese University of Political Science and Law in Beijing.