Leaders
Alfred R. Novas
Chief Executive Officer and Director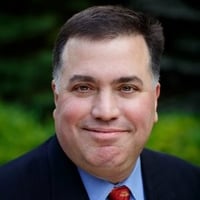 Al was appointed Chief Executive Officer and Director of Interactyx in April 2008. He previously held the positions of Co-President and Chief Financial Officer of Tigrent, Inc. and President and Chief Executive Officer of Childtime Learning Centers, Inc. Prior to this, Al held senior financial and executive positions with Diageo plc, former divisions of Burger King Corporation and The Pillsbury Company, as well as PepsiCo, Inc.'s Pizza Hut, Inc. – all publicly traded companies.
Al started his career with Touche Ross & Co. (now Deloitte & Touche LLP), and has a Bachelor of Business Administration degree from the University of Notre Dame and a Masters of Accounting from St. Thomas University. Al is a member of the state of Florida Information Technology Industry Cluster Task Force, the Board of Directors of Golden Krust Caribbean Bakery and Grill, Inc., the President's Board of Advisors and its Internet & Technology Committee at St. Thomas University and a member and the Board of Directors and past President of the Notre Dame Club of Southwest Florida.
Jodi Harrison
Vice President, Business Development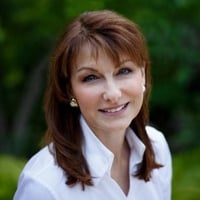 Since January 2009, Jodi has been Vice President, Business Development, and also oversees product development and customer service for Interactyx. Jodi was most recently Group Brand Director at Tigrent, Inc. Previously, she was the Director of Sales and Marketing atNorthwood University and was responsible for the adult education market. Jodi also held business development and marketing positions at Rockwell International, Eastman Kodak and Verizon. She has her Bachelor of Business Administration from Davenport University – Detroit College of Business and her Masters of Business Administration from Central Michigan University. Jodi also participates in the Workforce Florida, Inc. – Information Technology industry cluster.
---
Nonexecutive Directors
Thomas G. Rennie
Chairman of the Board of Directors
Tom is a Consultant at Burnett & Reid LLP, a full service law firm in Aberdeen, UK. Tom recently was Partner in Peterkins Solicitors, the Corporate Secretary to the Company. Admitted as a solicitor in 1970, for many years Tom has been involved solely in corporate and commercial matters. His practice included corporate finance, insolvency, employment law, and intellectual property. Tom is also associated with the University of Aberdeen.
Victor N. Beamish
Chairman, Remuneration Committee
Victor has worked in the City and the financial industry for almost thirty years and lived in Asia for eleven of those years. Having graduated from Edinburgh University in 1977, he joined Hoare Govett Ltd, a leading stockbroker where he remained till 1987 specializing in the Far East. In 1987, he joined W. I. Carr (Far East) as Managing Director of their Far East; He remained for five years before rejoining Hoare Govett Asia as a Managing Director in a buyout of the Asian stock broking business in 1992. Hoare Govett Asia was a specialist broker and corporate finance house in the Far East area. This business was purchased by ABN AMRO in 1995. Victor retired from ABN AMRO in 1999. Subsequently, he was a partner in the corporate finance boutique firm, Leopard Rock Capital Partners, and now works at Aberdeen Asset Management in the charities, private wealth and pension areas.
David F. J. Paterson
Chairman, Audit Committee
David has lived in Hong Kong since 1976. Before his retirement, he was a senior executive in the Swire Group and the Founder and Managing Director of HSBC Private Equity Management, which was the largest private equity manager in the Far East outside Japan with over US$1.2 billion under management. He sold his interest in HSBC Private Equity Management in 1998. Since that time his activities have included Chairman of a Korean securities brokerage company listed on the Korean Stock Exchange and a director of a TSX listed gold mining company operating in China. David is a fellow of the Institute of Chartered Accountants in England and Wales and has a MA (Honors) degree from Oxford University. He was appointed an Honorary Professor of the Chinese University of Political Science and Law in Beijing.