Employee onboarding programs are crucial to your company's success. They affect not only new employees, but turnover costs and productivity as well. In fact,
Up to 20% of employee turnover happens in the first 6 weeks on the job.¹
"In the U.S. and U.K., an estimated $37 billion is spent annually to keep unproductive employees who don't understand their job," according to

The Onboarding Statistics You Need to Know

.²
60% of companies don't set goals for new hires.³
All these statistics are related to a lack of proper onboarding - something that's easy to fix with the right tools.
When new hires are immediately put through a results-oriented onboarding program, they feel more confident in their new positions. When they aren't, they are often left floundering, unsure of what is expected of them and of how to perform. As a result, they quit or never become fully productive. This explains why onboarding has the power to set the tone for a new employee's experience with a company.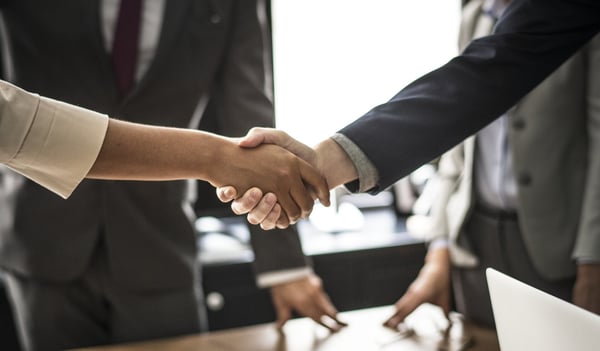 Onboarding Is Not Optional
A quality onboarding program is essential for companies that want to succeed.
"Research has supported the idea that effective onboarding can have a dramatic effect on job performance and satisfaction, organizational commitment and retention. It is important to make sure the relationship starts off on the right foot since the first experiences of a new employee in your organization are critical," stated Talent Management and HR.4
It's clear that a quality onboarding program is essential to a new hire's success. But is your program up to par? If you're struggling with low productivity, long training cycles, or high new hire turnover, then chances are your onboarding isn't as effective as it could be. One way to fix that is to use LMS software to improve your training courses.
Related Reading: 3 Ways to Optimize Onboarding with Your LMS Program.
4 Reasons LMS Software Improves Employee Onboarding
LMS software maximizes the effectiveness of onboarding, making it engaging and promoting the success of new hires by:
Combining company-specific knowledge with expert learning materials -- The best learning management systems give administrators options for the type of material they use. For example, all learning management systems should allow customers to create and upload their own eLearning content. Top LMS software, however, also lets customers upload ready-made LMS content from a third-party.
While companies often need to purchase this additional content for an extra fee, ther material is created by industry experts, ensuring that employees get the best available information. Having both options improves onboarding because they enable LMS administrators to craft training courses from already-proven materials from experts, along with tailored content that is created by the business.
Facilitating microlearning -- While large-scale training programs have their place in the corporate world, so does learning that happens on a smaller scale, which is referred to as 'microlearning'. LMS software breaks down onboarding program content into small pieces by delivering 3-5 minute chunks of learning in the form of videos, written documents, quizzes, and interactive games. Microlearning fits nicely into an onboarding initiative because it reduces training duration, helping employees become productive more quickly.5
Providing specific learning paths for different roles -- One of the challenges of onboarding is that new hires must be trained to fulfill different roles. LMS software provides customized learning paths to help new workers excel in their roles within a company.

On the administrative side, learning paths help employers create a sequential order of delivery for onboarding training content. A course's sequence can be allocated to individual employees or groups of workers, making administering onboarding a painless process.
Making learning content recyclable and re-accessible -- A greatly undervalued benefit of eLearning content is that it is reusable. An eLearning course can also be retaken by learners who don't completely comprehend it the first time around, which requires no additional resources from a company. This would not be the case if employees were to retake an in-person class.
Will an LMS Improve Your Employee Onboarding?
Onboarding programs should never be static. Test new material, new approaches as potential solutions, and different methods for delivering training until you find the combination that works best for your employees. One step to understanding if an LMS is a potential solution for employee onboarding is requesting an LMS Demo. With a free demonstration, you can understand the value of a learning management system and how your employee training can benefit from this eLearning platform.
---
References: