---

How do other businesses and organizations approach training for remote workers?


Many industries and organizations embrace remote training. In retail and other types of multi-unit businesses, it's often used to promote brand standards and provide individual sales training, which helps generate more revenue across the board.
In the healthcare industry, using an LMS can help maintain compliance standards, onboard new employees, and promote company culture.
Virtual training is also a great tool for trade associations or certification organizations to offer affordable, on-demand educational content to members or students spread across large areas.
---

Remote training best practices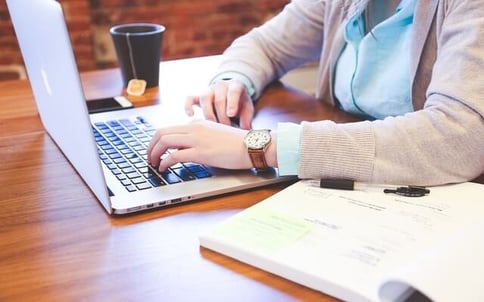 Setting up a remote training program can seem challenging, especially if you're starting from scratch. Here are a few best practices and some suggestions for approaching them. For further reading, check out our article on supporting remote training as working from home becomes the new normal.
Create training content for all learning styles. For the most effective training, consider all of the ways that people learn: visually, experientially, through reading, etc. Providing a variety of learning options such as video, interactive exercises, text, and simulations can help your employees retain more from their training.
Make things easy for both learners and administrators. Streamlining processes on both the front end and back end of your training program is best achieved by using reliable, multifunctional tools such as an LMS, which saves your people time and resources deploying and accessing your content. This allows trainers and employees to keep their focus where it should be, on the curriculum.
Keep people accountable. You can't evaluate the efficacy of your training if you're unsure whether or not employees are following through. Keep trainees accountable by tracking their progress, issuing automated reminders, and allowing admins to have access to their learning tracks. These steps are all easily achieved through an LMS.
---

Comparing the best remote training software features


Your need for certain LMS features and capabilities evolve with your team and business. We recommend looking for a flexible LMS that can accommodate changing needs over time. Look for the following features, which can help support remote training best practices.
Learning paths – Create custom paths for individuals or groups to help keep training relevant, progressive, and efficient.
Micro learning – Not everything requires a full curriculum. Deploy bite-sized knowledge checks to encourage retention.
Mobile learning – The ability to complete training on a smartphone or a laptop is essential. Technical difficulties happen, and being able to switch to another device helps ensure that they won't slow down your trainees. With working from home becoming the new normal, backup technology options can be majorly helpful in keeping employees productive.
Social features – Foster a sense of community, facilitate communication, and keep your team connected with real-time chat, discussion boards, and personal profiles.
Gamification – Make training more motivating and enjoyable with badges, rewards, awards, and healthy competition.
---

Managing remote employees' training with an LMS


Apart from creating a flexible portal for learning paths and knowledge checks, an LMS also improves your ability to evaluate employee progress. This helps managers ensure that each teammate meets requirements, and provides metrics about the success and value of your training programs. For example, the TOPYX LMS supports several top tracking and reporting features.
Customizable dashboards where employees and managers can view progress at a glance.
Detailed reports let you compare detailed, customized metrics of engagement, performance, and usage.
Blended learning, which lets you combine online, in-person, and instructor-led sessions, allows you to use integrated webinar tools to connect with your employees.
---

Remote training technology considerations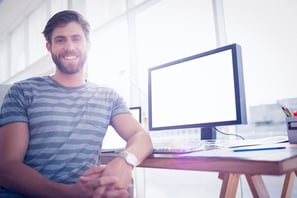 Any online training tool needs to meet the needs of your employees, managers, and the IT department. Since we're more reliant on virtual learning than ever, every inefficiency is multiplied. User-friendliness helps your employees lose less time to troubleshooting.
Remote training software should be secure, work well with the software you use the most, and require minimal maintenance. If your team is stretched, the quality of customer service may also be top of mind.
Security is essential for all businesses, not just those in sensitive industries.
Integrations help your users take shortcuts in day-to-day work by making it easier to work with other applications, such as your company's CRM or preferred webinar app.
Cloud hosting >streamlines the number of technologies you must manage.
---

Benefits of training remotely


Remote employee development can help you attract and retain talent: 87% of millennials and 69% of all job seekers rate professional or career growth and development opportunities as very important in a job (Gallup). Investing in employees' training and development can decrease turnover by up to 65% (SAP).
Virtual training is especially relevant now, as a response to COVID-19. An LMS allows your employees to stay physically separate but in close communication. Social and multimedia features promote engagement and connection.
In general, enhanced training is a win-win. With the right tools, employees invest in your brand and understand your organization more quickly, while furthering their skills through tailored learning and career paths.
---

How much does remote training cost?


TOPYX offers flat-rate fees at multiple levels. Overall LMS cost depends on factors such as the number of users or groups, level of support, and extras such as multiple language support, white labeling, advanced branding, and customization. View LMS pricing here.