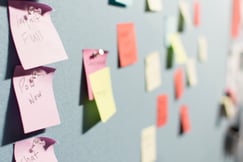 The Information Age has brought about a lot of shifts in our day-to-day lives - how we interact with one another, how we work, but most importantly, how we learn. Online learning has become entrenched in society, and choosing the proper learning management system (LMS) is critical when it comes to delivering information. We'll cover what a superior system is made of in our LMS overview below.
LMS Overview: Features
Every LMS is unique, but the most crucial features of any LMS include the following:
Administration. The best software doesn't require experience in IT or coding - it offers easy-to-use dashboards and clear-cut interfaces across the board.
Content delivery. Detailed content creation and authoring capabilities are a must. Additionally, multilingual organizations should select an LMS that offers the ability to toggle between different languages with the touch of a button.
Social learning. One of the best ways to learn is through collaboration. The right LMS allows for easy sharing and collaboration, enabling users to learn together with ease.
Reporting. A superior LMS makes it easy to pull data and share critical stats with other members of your organization.
Choosing the Right LMS Provider
The perfect LMS should offer all of the features above, and so much more. The award-winning LMS offered by TOPYX® includes an extremely user-friendly interface combined with the tools your organization needs to enable better content delivery, collaborative learning, and reporting.
Fill out the form to the right to learn more about TOPYX's LMS.