Standardize Training for Thousands of Employees
The TOPYX platform allows companies to easily manage and reuse content to train thousands of employees across departments. Leverage an LMS content management and create standardized employee onboarding courses that every employee can access and work through at their own pace.

Make content available to some or all employees regardless of location, time zone, or work schedule.
Create Personalized Learning Paths
Make employee training more relevant to individuals and groups with personalized learning paths. Develop content for different departments, growth plans, or career trajectories and control who accesses each course.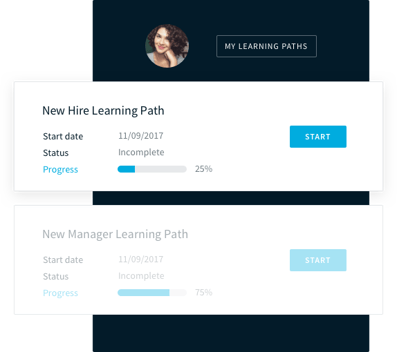 Eliminate Per-User Fees and Improve Administration
Avoid the expensive per-user fees that can cause HR and L&D departments to break their budget. TOPYX provides flat-rate pricing that helps companies train large employee bases without escalating costs or unexpected fees.

Reduce administrative need with reporting, dashboards, and automated knowledge checks.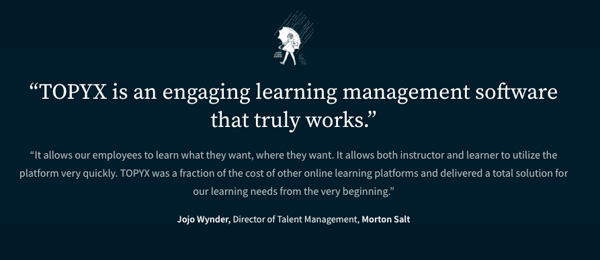 Employee Training Software for Businesses with Large Employee and Contractor Bases
TOPYX specializes in helping large companies train large, geographically dispersed staff and contractor groups. Our employee training software supports multiple content types, including social learning, mobile learning, videos, and audio to help you create the most effective employee training programs with the least demand on company resources.

For your reference, related pages: