Investing in learning technology such as a learning management system (LMS) is a must for companies that want to properly deliver training to a remote workforce. "There is little argument to be made against the idea that technology (when implemented properly and within a strategy) is an enabler in the role of business and finance," stated a contributor to TrainingJournal.com.1 "So, the real issue is establishing whether teams are using the technology to its full potential, and ensuring businesses get the full ROI from their investment."
You can help your company and employees get the most from the remote training technologies you invest in by taking steps to drive the adoption of any LMS your organization uses.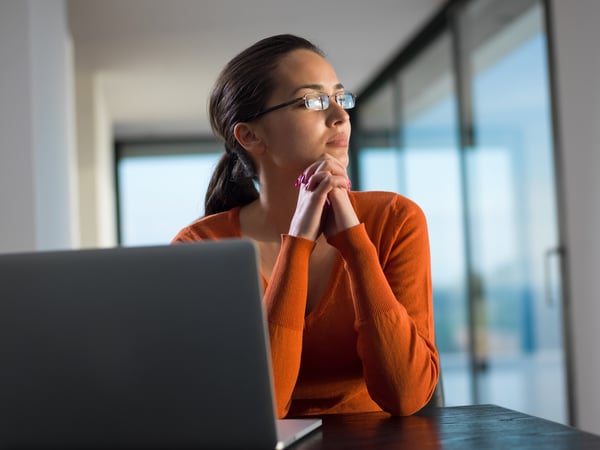 3 ways to help your remote employees adopt an LMS
It's one thing to get your in-person employees to adopt a learning management system. It's another to prompt your remote workforce to interact with the LMS. The difference is that in-person workers have access to immediate answers through their direct supervisors and remote workers do not. Remote employees can reach out to their managers using email, but that degree of separation may dissuade some of them from communicating. Also, a general sense of disconnectedness may prevent remote employees from using a learning management system, particularly one they are unfamiliar with.
Here are a few ways you can ensure your remote workforce fully adopts an LMS:
1. Build an LMS support team

Remote workers are more likely to ask questions about an LMS if they know they'll get a quick response. For this reason, it's wise to create an LMS support team designed specifically for remote employees. The team should be equipped to rapidly answer LMS-related questions and connect learners with the resources they need to correctly use the system. Compose your team with any of the individuals you feel would be a good fit for the role of LMS adviser. An IT employee who can train team members in basic troubleshooting and inform their replies to frustrated LMS users can be a major boon to an LMS team.
Related Reading: 3 LMS Social Learning Tools to Connect Your Dispersed Workforce
2. Incentivize LMS utilization
One of the most effective ways to get an employee to use a learning management system is to incentivize regular use of the platform. By offering an incentive every time an eLearning course is completed, remote workers will log onto the LMS more often. If your company is hurting financially due to the coronavirus pandemic, remember that low-cost or free incentives can be just as appealing to learners as more expensive incentives. For example, employee recognition is a free incentive, yet it can motivate learners and promote the adoption of the LMS.
Related Reading: What exactly is an LMS?
3. Survey remote learners to find out what they need help with
If your remote workforce doesn't seem to be taking advantage of your company's eLearning system, it may pay off to ask them what they need to properly use the system. Are they having trouble navigating courses? Are their technical questions about the LMS going unanswered? Are they running into problems accessing remote training content through their mobile devices? Ask targeted questions via a survey to find out. Make it a point to frequently ask remote learners how you can help them make better use of the LMS and how the system's administrative team can improve.
Related Reading: Employee Training Software: 4 LMS Features for Tracking Learner Progress
Make LMS adoption easy for remote workers by
implementing a user-friendly system
Perhaps the best way to drive employee adoption of an LMS is to choose a system that offers a good user experience. Solutions that deliver an exceptional UX are simple to interact with and integrate well with other software and applications. A single sign-on login procedure and straightforward interface make TOPYX LMS user-friendly for your remote workforce. Also, our fully-hosted LMS features like reporting and certification management make an administrator's job of creating, distributing, and tracking remote training easier.
Don't have a remote training L&D program in place yet? Get one off the ground rapidly with our Quick Start Program. Everything you need to launch a remote training program for up to 500 learners is included.
---
Sources:
[1] https://www.trainingjournal.com/articles/opinion/invest-employee-tech-training-or-not-%E2%80%93-question