The COVID-19 pandemic has caused social isolation on a global scale, including in the workplace. Many employees no longer feel safe talking to one another, even when six feet apart and wearing face masks. Out of concern for their health and the health of their loved ones, some workers are opting to be as isolated as possible while at work. Others are working from home and participating in remote training, either out of choice or workplace mandate, and are experiencing isolation as a result.
"When loneliness becomes a chronic experience, it can harm our health and well-being," stated SHRM.1 "...surveys show that loneliness is one of the biggest struggles employees experience when teleworking…. Personal connection isn't just good for engagement and happiness at work, it's what makes us human."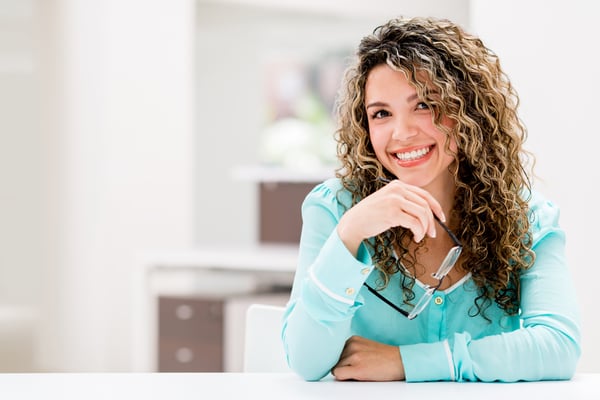 To foster connection, companies
need the right technologies
In the age of COVID-19, only technology can bridge the gap caused by employee isolation. What used to be considered a distraction has now become critical to keeping workers connected, improving their mental health, and increasing productivity. "If remote workers lack the right tools or access to information, they'll feel disconnected, disorganized, and disengaged," stated the Harvard Business Review. "So it's been vital to put in place the right tools, from computers, microphones, and cameras to the right software and apps. To create a productive ecosystem, employees also need easy access to group and shared drives and a plan for setting up team goals, deliverables, and timelines. Sharing schedules and documenting team members' preferred working hours are also important."2

Related Reading: 4 Types of Corporate Training Technology Worth Investing In

3 LMS features that will help your workforce stay connected during the COVID-19 pandemic
When it comes to technology that can help keep your remote employees connected, LMS social learning features are the way to go. Features such as online communities, forums, and web conferencing go a long way toward giving your employees a sense of normalcy and community at this time.
1. Online communities

Online communities are critical to enhance learning while helping learners feel in sync with their peers. Within an online community, peer-to-peer learning can happen and employees are empowered to work together toward community goals. The TOPYX learning management system (LMS), for example, offers six different levels of social learning communities. These communities are used to create highly-focused learning paths around any topic or course. Users have the option to enroll in one or many depending on their needs:
Site-level communities
Course communities
Group communities
Program communities
Material communities
Categories
Online communities enable learners to start an open dialogue with their fellow users at any stage of the learning process and promote connectedness. They are a must for your dispersed workforce.
2. Forums
LMS forums are another effective tool for combating the isolation your employees may be feeling due to the coronavirus pandemic. An LMS forum is a place where people can digitally congregate and share their thoughts about an eLearning course, ask questions about the course, post notes they have taken, and share links to videos and blog posts that may help others. An LMS forum includes several components that make discussion possible:
Topics/threads
A search tool
User profiles
Capabilities to add new topics and respond to what they have read
Moderation from an instructor, admin, or an assigned learner
LMS forums are only accessible to those who have been given access to them and are therefore a safe space for learners to dive into a discussion about learning. Forums have the capacity to boost learner engagement and promote knowledge sharing and knowledge storing. LMS forums can make it a bit easier for your employees to feel linked to one another as they navigate the COVID-19 pandemic.

3. Web conferencing
Web conferencing is perhaps the top LMS social learning feature for keeping employees connected during COVID-19. Web conferencing gives employees a close-to-in-person experience with their peers, even if they are stuck working from home.
"Web conferencing platforms are rising to the occasion to provide the essential tools that allow our business and social endeavors to continue while we wait for the coronavirus outbreak to settle down," noted The Startup.3 "Although there is nothing that replaces in-person contact, there are many things that can be accomplished easily and quickly via web conferencing, so I expect that the usage of these platforms will continue proliferating even once COVID-19 becomes a distant memory."
Many LMS web conferencing features have an intuitive and simple UI and can be accessed via mobile device, making it easy for employees to access mobile learning and jump on a conference call and get the sense of connection they need from their coworkers.
Related Reading: LMS Key Features Facilitate eLearning
Use an LMS to combat the socially isolating effects of the coronavirus pandemic
Interested in using social learning tools such as online communities, forums, and web conferencing to combat social isolation among your employees? If so, consider launching a learning management system (LMS). TOPYX comes equipped with all of the aforementioned LMS features and more, including:
Mobile learning
Blended learning
Microlearning
Certifications
LMS reporting
Content management
LMS integrations
In addition to connecting your workforce, TOPYX LMS will also make it easier for your administrative team to create, distribute, track, and report on training. Launch TOPYX rapidly with our Quick Start Program.
---
Sources:
1. https://elearningindustry.com/5-tips-for-combating-employee-disengagement
2. https://elearningindustry.com/top-5-benefits-learner-centered-online-training
3. https://elearningindustry.com/top-5-benefits-learner-centered-online-training
4. https://joshbersin.com/2019/03/learning-experience-platform-lxp-market-grows-up-now-too-big-to-ignore/