For eLearning enthusiasts, L&D teams, and HR specialists, the beginning of each year sparks the same question: "What LMS trends are in store for the next twelve months?" While some LMS training trends tend to stay consistent and roll over year after year, others change rapidly. In 2021, we will likely see more change than continuity, in part due to the shifting business environment caused by COVID-19.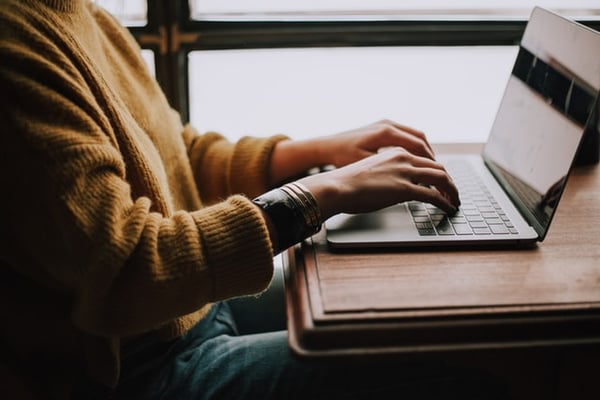 Top LMS trends for 2021
This year has some exciting LMS system trends on its horizon. Here are five that we believe will make the biggest impact in 2021:
1. Instructors will need training to improve virtual content delivery

Due to the COVID-19 pandemic, at least two-thirds of businesses offered remote work options for their employees in 2020.1 As a result, many organizations offered remote training options. Even when the pandemic begins to resolve, which is likely to happen in 2021 due to vaccination development and distribution, many companies plan to continue offering remote training as they have experienced its benefits firsthand.
This means trainers who once provided in-person training will now need training themselves so that they will be equipped to train remote learners. "Delivering training through a screen is a much different experience and it requires a specific skill set," explained Corey Bleich, a contributor to eLearningIndustry.com.2
Related Reading: How to Design Engaging eLearning Content

2. Big data analytics will grow larger than ever before
Big data analytics have made it onto LMS software trends lists for the past several years. But this year, you should expect "bigger big data analytics" to start trending.
"Big data analytics has allowed creators of educational content to cater to individual learners' needs," wrote eLearningIndustry.com contributor Jet Saini. "In 2021, it is expected that this trend is going to explode in growth and allow companies to increase their training ROI by gathering relevant information of their learners' experiences so they can present them with suitable training formats."3
If this LMS trend for 2021 comes to fruition, content creators will benefit big time since they will have the insights they need to create training that is more personalized than ever before, and thus more marketable. Their customers will majorly benefit, too.
3. Learners will expect augmented reality, virtual reality, and mixed reality training

In 2021, those in the eLearning domain should be on the lookout for the rise of Augmented Reality, Virtual Reality, and Mixed Reality. Lenovo explained what each of these realities are:
"Virtual reality (VR) is an interactive, computer-generated depiction of a real or artificial world or activity. Mixed reality (MR) is an interactive depiction or view of combined real-world and computer-generated elements. Augmented reality (AR) is a real-world view with additional, computer-generated enhancements."4
AR, VR, and MR are still developing. Nevertheless, Saini predicted that they will trend in 2021 as many learners would rather see information displayed rather than read text.5 This could be a beneficial trend since it will convey training information to learners more quickly than reading it would. Also, individuals with learning disabilities or reading difficulties will benefit from this trend.
Related Reading: Does an Online LMS Increase Employees Engagement?


4. Employers will provide increasingly flexible training options
In 2020, hundreds of thousands of employees got a taste of remote training as they worked from home due to the coronavirus pandemic. It's likely that these employees will not only want to be offered continued remote training and learning options, but will also desire access to increasingly flexible training options.
"Surveys of workers have found that fully 90% of employees want to continue working from home in at least some capacity," Bleich said. "Almost 50% of workers in these same surveys indicated that they want to continue to work remotely for most or all of their time."6
The workplace is transforming before our eyes, and the results are clear: the future of corporate training is virtual. As a result, it's almost certain that one of the LMS trends for 2021 will be an increased need for flexible training options for workers. Companies across all sectors should invest in a learning management system to ensure they can meet the training needs of their employees.


5. More eLearning content will be generated by users
User-generated eLearning content as a trend has been rising for the past couple of years. Organizations are becoming more independent and interested in creating their own eLearning content as opposed to purchasing it or outsourcing its creation. Saini expertly weighed in again on this LMS trend for 2021:
"User-Generated Content, or UGC, is a trend that has already been implemented by many large companies. There has already been a marked drop in companies' use of external suppliers for creating bespoke eLearning content, and in 2021, it is expected that we will see this democratic approach to learning and sharing knowledge being used on a larger scale to deliver enhanced training."7
Saini went on to say that this transition to a more open working and learning environment is a direct result of technological advancements that make collaboration easier than ever. As these technological advancements are continuously developed this year, the UGC trend will likely become more prominent.
What LMS trends do you predict for 2021?
Some of the LMS trends for 2020 that we reported included rapid growth of the eLearning market, eLearning content that is focused more on soft-skills training than compliance training, data analytics, and new LMS technologies for better content delivery. As you can see, the LMS trends we'll probably see in the upcoming year are quite different.
This year gave LMS companies and businesses that implement eLearning a crash course in adaptability. Although this was and continues to be a challenge, increased adaptability can help everyone interested in the LMS market to remain open-minded to new trends. As a result, they will benefit more from whatever trends that crop up during this coming year.
If you are on the market for a new eLearning system for the new year, request an LMS demo of the TOPYX online learning platform today.
---
Sources:
[1] https://smallbiztrends.com/2020/06/work-from-home-permanently-survey.html
[2] https://elearningindustry.com/elearning-trends-predictions-2021
[3] https://elearningindustry.com/5-elearning-trends-dominating-2020-predictions
[4] https://www.lenovo.com/sg/en/faqs/pc-life-faqs/compare-vr-ar-mr/
[5] https://elearningindustry.com/5-elearning-trends-dominating-2020-predictions
[6] https://elearningindustry.com/elearning-trends-predictions-2021