Most corporate leaders understand that organizations cannot grow without training employees, a reason executives spend hundreds of billions of dollars a year on L&D programs.¹ Even with this massive expenditure from organizations, initiatives often fall short. According to the Wall Street Journal, firms in the United States spend about $156 billion on employee learning in 2011. However, knowledge retention rates are low with almost 90 percent of skills lost within a year.²
Failure in retaining skills taught in eLearning results in low ROI from employee training programs. The solution for organizations is to utilize a learning management system (LMS) that uses content training to drive tangible results.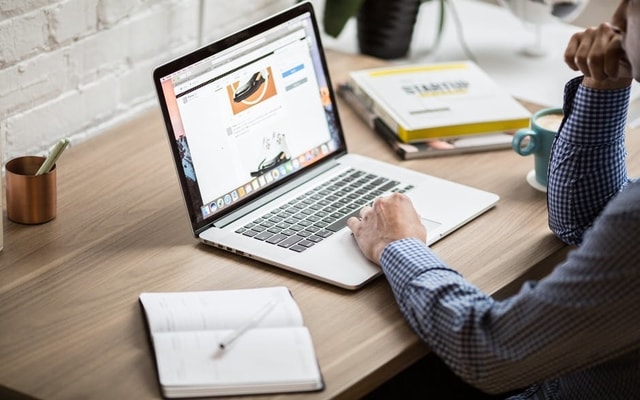 Designing eLearning Content That Drives Results
A company leader doesn't have to be an instructional designer to deliver useful content to employees. Decision makers have more control than they might think in their LMS and can:
Outsource the task of creating content.

Purchase pre-made content.

Delegate content creation to an instructional designer within their company.

If provided, choose relevant training content from a

content library

.

Create content with the

LMS content authoring tools.
Related Reading: 3 Ways to "Spring Clean" eLearning Content
What to Keep in Mind When Designing LMS Content
When deciding on what type of content to design, outsource, purchase, pull from a content library or create with LMS content creation tools, there are a few things company leaders should keep in mind. They include but are not limited to:
Goals for training
Employee engagement
Driving/measuring results
Goals for training – What are your company's primary objectives for training? Increased employee engagement? Reduced turnover? Professional development? Whatever they are, choose training content that supports them.
Employee engagement with training – If a training program results in disengaged employees, an L&D initiative will fall flat on its face. To boost participation, utilize social learning tools built into an LMS. These tools make learning more fun, grab and keep an employee's attention, and bring an element of informal learning to a training program.
Related Reading: Easy Ways to Engage Employees in Online Training via LMS
Driving and measuring training results – Get training content that drives results by designing content that supports your company's goals and engages employees through social learning tools. Measuring the results of this training content is critical. Issue surveys before and after implementation of a program and utilize your LMS's reporting features. Visual confirmation can also be helpful when deciding whether or not eLearning content is driving the results a company wants.³ (Visual confirmation involves employees sharing videos taken of them performing specific skills pre- and post-training course with management.)
eLearning Content: the Core of an
Effective L&D Program
Effective content is the crux of a successful L&D program. An LMS is a vehicle designed to deliver training, but eLearning content is the training itself. Since the quality of training content determines the ROI from a training program, it is crucial that company leaders design and deliver content that drives results.
Is the training offered to your employees consistently delivering the desired results? If not, request a free demo of TOPYX, a fully hosted LMS that organizations like 3M, Honeywell, and Rotary International rely on for both eLearning content and training delivery.


---
References
1) ATD staff. Association for Talent Development. $164.2 billion spent on training and development by U.S. companies. https://www.td.org/Publications/Blogs/ATD-Blog/2013/12/ASTD-Releases-2013-State-of-the-Industry-Report. December 12, 2013.
2) Silverman, Rachael Emma. So much training, so little to show for it. https://www.wsj.com/articles/SB10001424052970204425904578072950518558328. October 26, 2013.
3) Eades, John. 3 ways to measure training effectiveness. https://elearningindustry.com/3-ways-measure-training-effectiveness. September 30, 2014