The eLearning industry is booming. Online learning content and tools are becoming increasingly effective and sophisticated, and companies are adopting eLearning in droves. Soon, almost every organization will be using online learning in some capacity.¹
Why 2018 is the Best Year Yet for the eLearning Industry
Here are a few reasons why 2018 has been the best year so far for the eLearning industry, and why growth will only continue in 2019 and beyond:
We're on track for all companies to implement eLearning -- It's incredible to think that online learning was in its infancy just a few years ago. Today, it's estimated that 98 percent of organizations will use eLearning by 2020, according to Small Business Trends.²
That means the next two years will bring big business opportunities for companies that create and sell eLearning content or online learning tools. It also means this is a great time for companies to implement eLearning since effective online learning tools are constantly being developed and refined.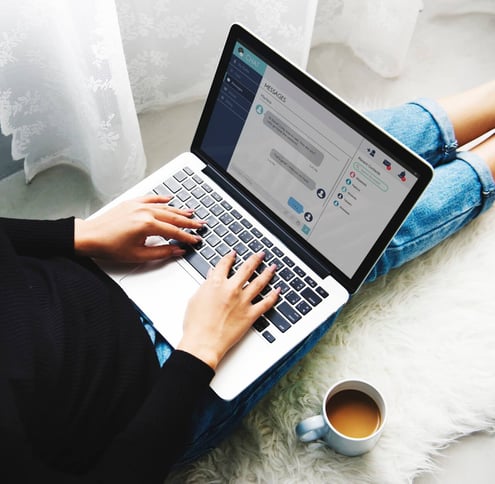 Chatbots are optimizing corporate training -- Chatbots, or intelligent voice assistants, can be helpful during the employee training process. The development of chatbots is on the rise this year and will continue in coming years. A contributor to eLearning Industry stated,
"I feel that organizations will look to develop prototype chatbots for specific topics, like information security or data protection, compliance and so on, and implement them as an intelligent search app. These smart apps will help learners to learn as they go and augment learning in the 'moment of need."³
App-based learning is taking off -- Many individuals who own smartphones practically run their life by apps. We use apps to help us do just about everything, including corporate eLearning. For example, in 2018, apps like Boost HQ have been useful in the workplace as well as in our personal lives.
App-based learning in a corporate setting can be very effective since it literally puts training right at an employee's fingertips. It's becoming more common for companies to develop their own apps tailored to meet their employees' unique needs. App-based learning has just begun, and it will likely greatly expand in the future, working with corporate LMS systems to improve employee training.
Mobile learning is growing in popularity -- Mobile learning used to be a trend in eLearning, but today it is a staple. It enables employees to train anywhere, at any time, from almost any mobile device. Learn Dash found that 70 percent of learners feel more motivated training on a mobile device than a computer, and Gartner predicts that 45 percent of companies will have implemented a BYOD policy by 2020 to manage mobile learning.4
In 2018, there has been wider adoption of BYOD policies, an increase in the use of mobile learning in formal training, and personalization of mobile learning.5 Mobile learning will grow and change as mobile technology advances, and the result will be more efficient corporate training.
Related Reading: 5 Statistics That Will Impact the 2018 LMS Market & eLearning Industry
More is Coming for the eLearning Industry in 2019
If you think 2018 has been a great year for the eLearning industry, just wait until next year. In May of 2018, a contributor to Learning Solutions Magazine wrote,
"It's evident that trends in the next eighteen months will create an exciting time for the eLearning industry. From digital transformation journeys, more metrics-oriented businesses, and greater adoption of artificial intelligence and analytics, we can expect the role of training professionals in fostering the digital employee experience to take center stage."6
Find out more about what online learning is and how it can benefit your company in What is eLearning?
---
References:
1, 2. Small Business Trends. 98% of all companies plan to use E-Learning by 2020 with opportunities for small biz. https://smallbiztrends.com/2017/12/2018-e-learning-trends.html.
eLearning Industry. 9 eLearning trends for 2018. https://elearningindustry.com/elearning-trends-for-2018-9.
4, 5. eLearning Industry. 10 mobile learning trends for 2018. https://elearningindustry.com/mobile-learning-trends-2018.
Learning Solutions Magazine. Digital adoption trends to watch 2018-2019. https://www.learningsolutionsmag.com/articles/digital-adoption-trends-to-watch-2018-2019.