In August of 2020, 57 percent of Americans had participated in remote training, while more than one-quarter of people who participated in remote training (27%) said it was ineffective.1 With so many employees around the world working and training remotely for the foreseeable future, companies must invest in the tools and resources to help them make sure remote training is constructive, engaging, and fun while meeting the needs of each employee.
Companies can improve remote training by implementing tips to keep content unique and to meet employees' learning needs in new and effective ways.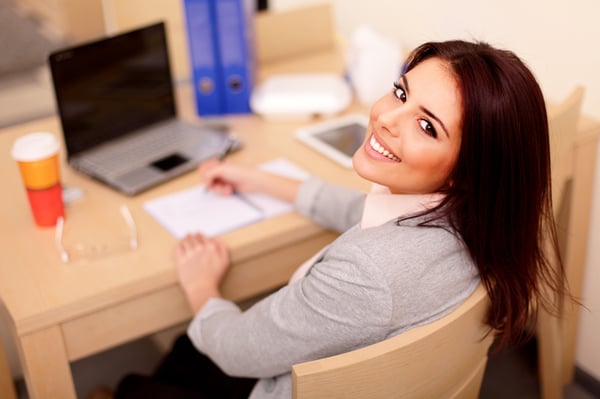 3 remote training ideas you may not have tried yet
Does your company offer remote training to staff members? If so, you can keep training fresh with these tips:
1. Integrate team-building activities into remote training sessions

Some companies offer their employees training that is pre-recorded and available on-demand. However, it is important for all organizations to occasionally conduct remote training sessions in real-time so that employees can interact with one another.
"When remote workers feel lonely, isolated, or unsupported, a virtual team building activity can remind them of all the amazing people they have behind them. When remote workers feel their excitement slipping, a virtual team building activity can help them rekindle their passion by exposing them to excited co-workers," according to SnackNation.com.2 "When remote workers are craving more autonomy, a virtual team building activity can help them gain trust from their managers and peers."
Keep remote learners on the edge of their seats by integrating team-building activities into most of your real-time training sessions. For example, the leader of a virtual training session could ask participants to do a quick vlog of their surroundings to share with their peers.
Related Reading: How to Transform In-Person Training Into Remote Training Content
2. Have employees lead virtual Lunch and Learns
Virtual Lunch and Learns are becoming popular options for companies that choose to train their workforces remotely. Lunch and Learns are fun for employees because they allow them to connect with their peers informally and enjoy lunch while learning about a new skill, concept, program, etc.
The ideal person to lead or assist in leading a virtual training session is a Subject Matter Expert (SME), SME-in-training, or someone else who has expertise in the topic being presented. This will ensure new people are presenting at the training sessions, which will help keep the content unique. If you don't have Subject Matter Experts in-house or an SME training program, consider developing a few. Your L&D team can even create a specialized online learning path within your LMS software for prospective SMEs.
Related Reading: Why L&D Teams Should Develop In-House SMEs and How to Do It
3. Enable employees to test new technologies
Companies have increasingly turned to web applications and eLearning tools during the coronavirus pandemic to connect their remote teams. As organizations implement these technologies, administrators should allow remote learners to try out new applications and tools. One way to do this is by setting up test environments so learners can interact with new technologies.
"Consider setting up a test environment so your workers can get used to web applications and communication tools," said a contributor to VirtualVocations.com. "Consider it a 'sandbox' where employees can play around without interrupting actual workflow or damaging production environments. For example, when onboarding new blog writers, have writers upload and submit their first couple of articles to a test site. Then, assign reviewers to confirm that the uploads meet expectations."3
You can keep a pulse on how well remote learners are adopting the new technologies they encounter in test environments by building knowledge checks into eLearning courses and microlearning segments delivered to their mobile devices.
Related Reading: Have You Heard of These 3 LMS Technology Trends?

Deliver the best remote training with an LMS
If you want to provide your employees with exceptional remote training, a learning management system (LMS) can help. TOPYX is a flexible, customizable LMS that is fully hosted and designed with both learners and administrators in mind. With our Quick Start Program, you can launch TOPYX in a matter of a few short days and get started creating, delivering, tracking, and reporting on remote training that your employees will respond to.
TOPYX Quick Start includes exactly what your company needs to offer an L&D program for up to 500 remote learners. Best of all, it features flat-rate pricing. Learn more about the TOPYX Quick Start Program.
---
Sources:
[1] https://clutch.co/consulting/resources/remote-training-tips-businesses
[2] https://snacknation.com/blog/virtual-team-building/
[3] https://www.virtualvocations.com/blog/remote-company-services/14-training-strategies-distributed-teams/