According to Forbes, technology can change workplace humanity by helping "engage, recognize and protect those we care about and the people who work in organizations."¹ Types of technology commonly used in the workplace include collaboration tools, the cloud, and learning management systems (LMS). LMS technology is particularly capable of engaging employees through training.
Why Companies Love LMS Technology
In 2014, the LMS market was worth about $2.5 billion.² Clearly, companies love LMS technology. Here are the top 3 reasons why:
An LMS delivers, tracks, and reports on training (i.e., it simplifies training).
An LMS engage employees through collaborative and social learning tools that make training fun.
An LMS boosts revenue by decreasing the cost of employee training.
These aren't the only reasons why organizations invest in learning management systems. Our blog article Why Companies Love Hosted Learning Management Systems states, "Businesses prefer hosted learning management systems because they are cost-effective, easy-to-maintain, preferred-by-users, and efficient.
Is your company getting the benefits that only an LMS can offer?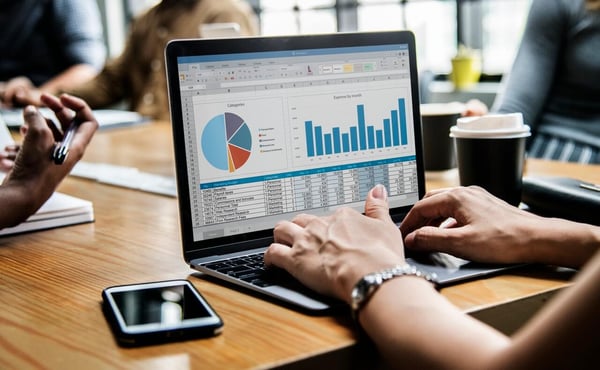 3 LMS Technology Trends You Need to Know About
Whether you are an LMS user just a tech enthusiast, there are three technology trends you need to be aware of this year. They include...
1. Cloud-based/SaaS LMSs
The cloud-based LMS isn't new technology, but it has become dominant technology in the workplace. In other words, SaaS (Software as a Service) and cloud computing learning management systems rule in the work world. We will see these technologies become refined to perfection in years to come. An SaaS hosted learning management system is also a top technology in the corporate arena.
2. Increased company budgets for learning/training
Companies aren't hesitant to invest in employee training programs. Did you know that 39 percent of organizations invest at least $1,000 per learner per year?³ This number may be on the upswing since, according to eLearning Industry, L&D budgets were on the rise in 2017.
A contributor wrote that this was due to several factors, including a broader scope of training budgets and workforce re-skilling. He stated:
"The Brandon Hall Group reports that learning leaders will tie budgets to company growth goals and collaborate more frequently with C-level executives to keep learning strategies in line with new business objectives."4
These new objective are (but are not limited to):
Improved employee productivity/performance.
Converting knowledge into business outcomes.
Employee education and growth.
As organizational budgets for training increase, so will the demand for training-promoting LMS technology.
3. Expanding LMS user bases
In our recent blog article, we explained that LMS user bases are expected to grow. In fact, about 79 percent of LMS users expect their user base to grow in the next two years. The reason for this is simple: organizations are constantly adding new hires and volunteers, increasing the need for ongoing training as well as LMS technology.
"In a survey of TOPYX clients, 70 percent expect their user base to grow within the next 12 months. An additional 9 percent anticipated their user base to to grow within the next 24 months. With the expected increase in user base, organizations need to consider the cost of their LMS and (question if) it's built for growth." - Trends Impacting the future of the LMS Industry
---
References:
Forbes. How technology can transform workplace humanity. https://www.forbes.com/sites/louisefron/2017/12/03/how-technology-can-transform-workplace-humanity/.
Bersin, Josh. The red hot market for learning management systems. https://www.forbes.com/sites/joshbersin/2014/08/28/the-red-hot-market-for-learning-technology-platforms/#3fd5c3bc47bb.
Training Magazine. Top training trends, 2016-2017. https://trainingmag.com/top-spending-trends-training-2016-2017.
eLearning Industry. 2017 preview: 11 learning management system technology trends by the industry's top analysts. https://elearningindustry.com/11-learning-management-system-technology-trends-top-analysts-2017-preview.