Has your organization invested in a learning experience platform (LXP) yet? eLearning tools, like a learning experience platform, are especially critical now as so many companies have moved to a remote environment due to the COVID-19 pandemic. Besides enabling work from home success, companies of all kinds are implementing LXPs to give employees the most engaging training experience possible.
"A Learning Experience Platform is the next-generation, learner-centric training software that is designed to provide the employees with customized training experience... an LXP helps learners explore advanced training scopes from various sources," state eLearningIndustry.com. 1
Although an LXP can deliver highly individualized training to learners and promote better training outcomes, some companies may hold off on implementing an LXP because they are unsure of how to properly launch it. Read on to find tips for seamlessly launching this new learning software.
Read more: How eLearning Tools Enable Remote Training During the COVID19 Pandemic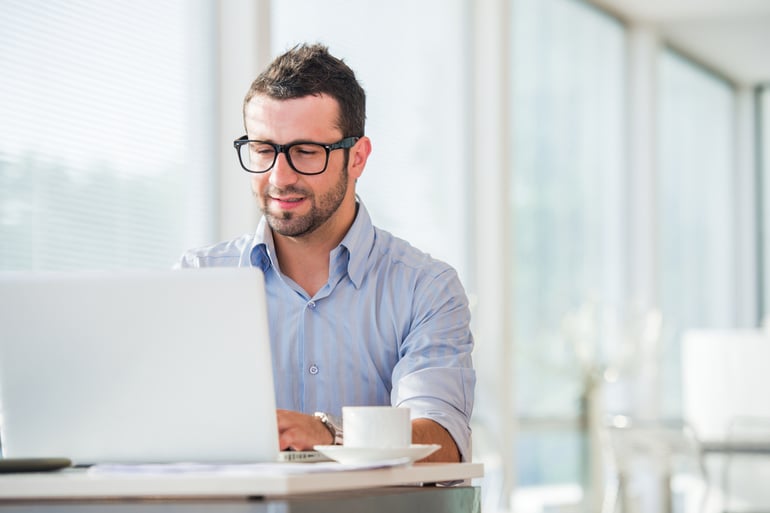 How to Ensure an LXP Launch Goes Smoothly
Are you ready to promote a successful learning experience platform launch? Here are some suggestions that can help guide the beginning stages of the process:
1. Choose an LXP That Integrates Well With Other Systems

Launching new employee training software can be time-consuming and costly. To help things go more smoothly, be sure to invest in an LXP that integrates with all or most of your company's technology stack. This will save your LXP launch team a lot of time and hassle. The good news is that most LXPs are designed to integrate with other systems. For example, the majority of learning experience platforms will integrate with a learning management system. This means companies don't necessarily need to ditch their LMS in favor of an LXP. Since the systems integrate, they can be used in tandem to enhance one another.
While the majority of LXPs integrate well with other systems, reach out to LXP providers to find out specifics surrounding integrations. Make a list of the platforms you would like to integrate with your LXP and confirm with the rep before making your decision.

2. Train Learners How to Use the LXP

One of the best ways to promote a successful learning experience platform launch is to teach users how to interact with the new system before it goes live. You can do this by providing employee training on how to navigate the LXP a few weeks before the platform is launched.
If you already use an LMS, consider creating an "LXP 101" online learning course and adding it to every employee's learning path. Create a firm deadline for when the training must be completed. Having employees finish up the training module a couple of weeks before the LXP is planned to launch may be a good plan. Make sure to provide learners and new hires with ongoing training as needed to ensure you are getting the highest return on your investment.
3. Set up an LXP Technical and User Support Team

During and after the launch, your employees will have questions about how to use the system. Your pre-launch training should answer as many user questions as possible, but users will have additional questions as they dive in. Also, learners are bound to run into technical problems as the LXP gets up and running. Plan for extra support by creating an LXP technical and learner support team.
Build your learning experience platform technical and user support team with IT specialists, as well as company leaders who know the LXP inside and out. The size of the team should depend on the size of your user base, as a small user base won't have nearly as many questions as a large user base will. Assign an email address to the team where learners can send support requests, and ensure there are enough team members to promptly respond to the requests. Remember, the quicker your team addresses user questions and technical issues, the more smoothly the LXP implementation will go.
Related Reading: 3 Types of Learners Who Love the Learning Experience Platform (LXP)
What's the difference between learning platforms?
LXP technology is so new that many organizational leaders are unfamiliar with the differences between learning platforms, the benefits they offer, and how effectively they simplify employee training from any location. For more information, watch a webinar with with David Kelly, Executive VP of The eLearning Guild, titled, "LMS, LRS, LXP, and More: Exploring the Learning Platforms Landscape" or request a personalized LXP demo of the TOPYX platform today.
---
References:
[1] https://elearningindustry.com/learning-experience-platform-disrupting-corporate-learning