Companies around the world are using eLearning tools and learning management system features to provide corporate training to their employees during the COVID-19 pandemic. The health crisis has necessitated that the majority of companies allow staff to work from home if at all possible.
"To reduce the risk of contagion and keep people healthy, organizations are reducing in-person interactions in favor of greater use of virtual platforms," stated a contributor to Forbes.1 During this time, it will be critical that workers continue to engage in regular employee training so as not to become under-skilled. Companies can promote participation in training by moving training fully online using a learning management system.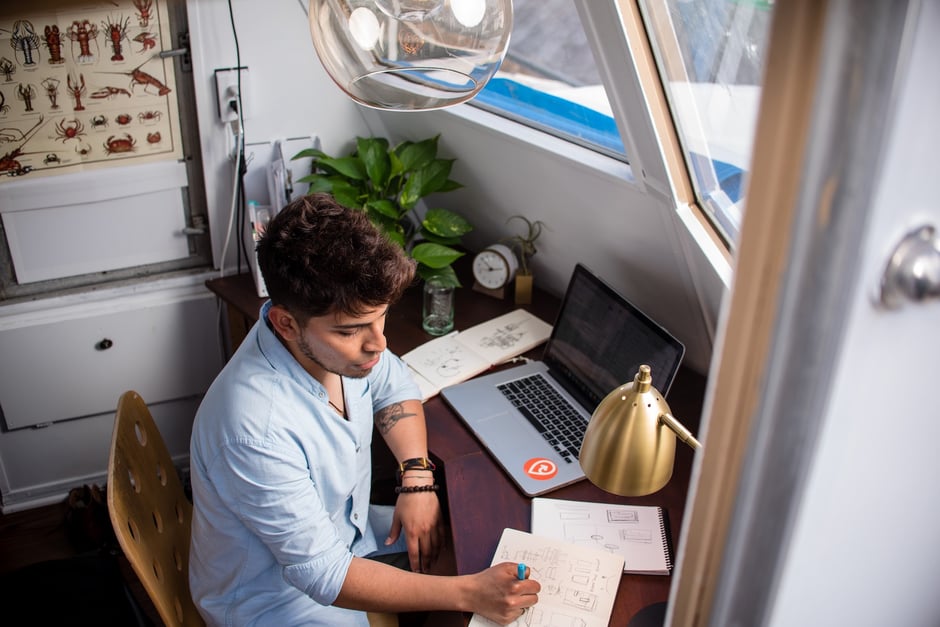 3 Ways eLearning Tools Are Promoting Corporate Training During the Covid-19 Pandemic
The COVID-19 pandemic is having a serious impact on how and where employees work and train. Here are a few ways eLearning tools are helping individuals across the globe keep up with employee training during this tumultuous time:
1. Mobile eLearning enables remote training
Mobile learning is every company's ally in ensuring workers stay current with training as the current health crisis unfolds. With mobile learning, employees can learn and train anytime, from any location, on any device with Internet access and a web browser. While some employees use company-owned devices to work and train from home on, the majority of employees use personal mobile devices for this purpose.
Mobile learning is especially valuable at the moment because should a remote employee experience technical trouble with their laptop, they can easily use their smartphone for training. Thankfully, most online learning platforms have mobile learning functionality.

2. Online social learning tools boost corporate training engagement
Remote online training can be disengaging, especially if an employee is used to blended learning (learning that takes place online as well as in person) or live training. Many employees need to feel connected to their instructors and fellow learners to remain engaged with training. eLearning social learning tools, such as online communities, personal profiles, real-time chat, and forums provide this. In a time of great uncertainty and isolation, social learning tools give employees a sense of normalcy, boost engagement with training, and remind learners that they are not alone. Like mobile learning, social learning tools are built into most eLearning platforms.
3. eLearning platforms enable companies to quickly create and disperse corporate training
The training needs of a company's workforce can change on a dime, especially during a global or national crisis. For example, some companies may soon find that their employees would benefit from COVID-19 pandemic awareness training. Coronavirus-related compliance training may become a trend very soon. No matter what the training needs of your staff are, eLearning platforms, such as learning management systems or learning experience platforms, can enable your company to create, distribute, and track employee training. Also, an eLearning system's reporting and analytics feature allow administrators to report on training. This ensures employees remain up to speed with training and continue their corporate education even when working and training remotely.
Find the Right Online Learning Platform for Your Company
The COVID-19 pandemic is proving the value of eLearning in the workplace. Without eLearning, companies would not be able to keep a dispersed employee base trained. This could have serious implications, such as causing workers to become under-skilled or noncompliant with regulatory requirements. eLearning tools and online learning platform features, such as mobile learning, social learning, and reporting and analytics, are helping companies everywhere keep staff compliant and adequately skilled, no matter what location they are currently working from.
Looking for a learning management system that promotes effective corporate training for a dispersed workforce? Contact TOPYX to request a personalized LMS demo today.
---
References:
[1] https://www.forbes.com/sites/ulrikjuulchristensen/2020/03/10/what-companies-can-learn-from-covid-19-remote-learning-experiments/#13242cd82d94