While all employee training is important, sales and customer service training is critical. This is because a company's bottom line depends on the competence of its sales team. If sales employees can't secure and retain new customers, close sales, upsell, and cross-sell, businesses are in trouble. By providing effective sales training, companies can help ensure that their sales team will perform at an optimal level.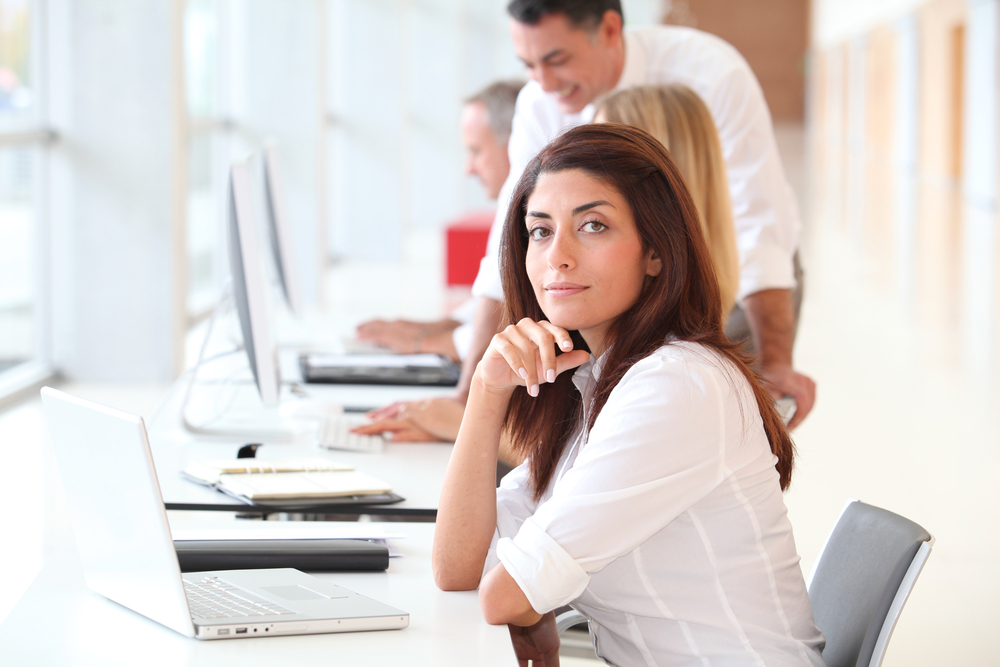 3 Reasons Why Learners Lose Interest in Sales Training
Sometimes, even compelling sales training can lose learners' interest. Here are a few reasons why employees disengage with sales training, as well as ideas for mitigating this issue:
1. The Training Doesn't Align With Employees' Future Career Goals
Employees are interested in training that not only helps them contribute to the company's goals but also helps them realize their professional aspirations. That said, no matter how amazing your company's sales training is, if it doesn't align with sales employee's individual career goals it may not hold their attention long-term.
Half the battle of aligning sales training to employees' career goals is to simply discover what their goals are. Some staff members will want to move into an advanced sales position, but some may not want to stay in sales. If they want to work in a different job role someday, include more soft skills training in their learning path as it is beneficial to employees across all industries and roles. If they want to stay in sales, add sales management courses and other advanced sales training to their learning paths.
Related blog: Increase Employee Engagement by Avoiding These 3 eLearning Mistakes
2. Employees Aren't Aware of the Personal Benefits of Sales Training
Some of your sales employees may believe that the training they are receiving primarily benefits your company and not them personally. While it's true that employee training is designed to enable employees to help a company realize its goals, it can also deliver significant personal benefits to learners.

One way sales training benefits employees is by imparting highly transferable soft skills to them. Skills such as these look great on a resume and can apply to just about any job role in any industry. Soft skills such as communication, customer service, and leadership will help them succeed in their present role, as well as in future positions. Also, sales training often results in certification. Certifications add value to a resume and can enable employees to gain promotions within their current company. By explaining to workers how sales training will benefit them now and in the future, you can help them re-engage with training.
3. There are no Incentives Tied to Sales Training
Incentives are important to learners. They give them a reason to stay the course when it comes to completing sales training that is challenging or not particularly interesting. Also, incentives shape behavior because naturally, if an incentive increases for a specific choice, people are more likely to make that choice. If you want to get employees to participate in sales training more often or enthusiastically, incentivize courses.
Some company leaders fail to incentivize sales training because they assume it will be too costly. This doesn't have to be the case; you can set an incentive budget that works for your company. If your business is on a shoestring training budget, you can implement cheap or free incentives, such as publicly acknowledging learners for their training progress by featuring them on the company website, naming a "learner of the month," or giving exceptional learners more say over their work schedule. If you have a larger budget, consider offering monetary incentives, such as gift cards, movie or sporting events tickets, free lunches, or music subscriptions.
Regardless of the size of your training budget, incentivizing sales training should be a priority. By tieing awards and prizes to sales training, you will see a significant increase in learner engagement with it.
Related Reading: How to Ensure Employees Get a Human Connection During Online Training
Create a Sales Training Program with an LMS
Quality sales training content is an integral part of a good learning experience for sales employees. When you create great content, align sales training with employees' career goals, make learners aware of how sales training can benefit them, and offer sales training incentives, expect to see excellent training outcomes.
For best results, create your sales training program with an LMS or contact TOPYX for a personalized LMS demo today.