COVID-19 has presented unique training challenges for organizations. It has caused a variety of shifts in the corporate training world. Primarily, COVID-19 has forced workers to learn in a socially distanced and often remote environment, making instructor-led training (ILT) less popular.
"When ILT is possible, instructors may have to offer more sessions to accommodate the smaller class numbers required for social distancing," explained TrainingIndustry.com.1 To avoid the costs associated with hiring additional live trainers and to cater to remote workers, companies affected by the pandemic are turning to different forms of remote training.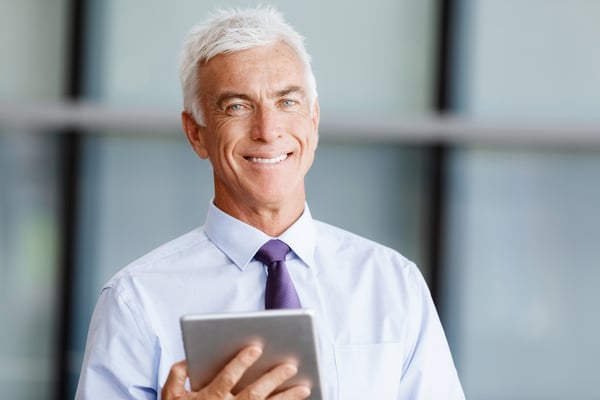 What is microlearning, and why is it
important during COVID-19?
Virtual learning can take on many forms, including microlearning. Microlearning is a term that refers to small training segments as opposed to traditional, full-length online learning courses. Microlearning is best described as 'bite-sized learning.'
According to eLearningIndustry.com, "Microlearning packs a big punch. It's the more engaging, less time-consuming, and cheaper-to-produce sibling of regular eLearning. While it's not the best solution for every training need, it's a surprisingly effective one for corporate and commercial training."2
Microlearning content examples eLearning Industry provided include:
Text (i.e., phrases and short paragraphs)
Photos and illustrations
Short videos
Audio snippets of speech or music
Tests and quizzes
Games (for example, single-screen challenges)
Microlearning is a form of virtual learning that companies should implement during the COVID-19 crisis not just because it is effective and engaging, but because it is brief and easy-to-complete. This is relevant because many employees are stressed over the pandemic and either don't have much time for training or don't have the emotional capacity to engage with longer eLearning courses. AJMC said, "Nearly 7 in 10 employees indicated in a survey by mental health provider Ginger that the coronavirus disease 2019 (COVID-19) pandemic is the most stressful time of their entire professional career…"3 For these workers, microlearning is ideal.
Related Reading: How an LMS Plays a Vital Business Role During the COVID-19 Pandemic

4 quick tips for using microlearning to train your remote workforce
The coronavirus pandemic has made virtual learning a necessity as companies are having more employees than ever work from home. Here are a few ways your organization can use microlearning to maximize remote training as COVID-19 plays out:
1. Make microlearning collaborative.
Make microlearning collaborative by asking learners to share their screens during remote team training sessions, creating learning projects that require employee participation, and creating learning teams where groups can be rewarded for completing microlearning training segments.

Related Reading: 4 Ways an LMS Drives Workplace Collaboration

2. Ensure microlearning is intentional
Ensure microlearning is intentional, not random, by adding microlearning segments to an employee's LMS learning path to keep training organized and lower stress for remote learners.
3. Include highly engaging and easily digestible video
Include highly engaging and easily digestible video within each microlearning activity to prevent cognitive overload and stress in remote workers.
4. Trim away any unnecessary content
Trim away any unnecessary content from micro-learning segments. One way to do this is by requesting learner feedback on microlearning activities, then adjusting training to better meet their needs and keep microlearning as brief as possible.
Related reading: Why Microlearning is the Future of Corporate Training
Implement microlearning using a learning management system (LMS)
Companies often find that it is easier to implement microlearning with a learning management system (LMS). This is because an LMS can include mobile learning functionality, and almost all microlearning activities can be delivered via smartphone and other personal learning devices. Also, you can create, distribute, track, and report on microlearning using various LMS features.
Ready to maximize your company's remote training strategy by leveraging microlearning? Our Quick Start Program allows you to deliver many forms of virtual learning, including microlearning, within a matter of days. Or request an LMS demo of the TOPYX platform.
---
References:
1. https://trainingindustry.com/blog/strategy-alignment-and-planning/training-and-development-in-a-post-covid-19-workplace/
2. https://elearningindustry.com/what-is-microlearning-benefits-best-practices
3. https://www.ajmc.com/view/how-has-covid19-affected-mental-health-severity-of-stress-among-employees