Corporate learners today have a lot weighing them down. Many have "pandemic fatigue" and are understandably exhausted from dealing with the fallout from COVID-19 in the workplace. Additionally, thousands of individuals who worked in an office for years have been abruptly moved to a remote work environment to protect their health and the health of others. This shift to remote work has drastically changed corporate training.
While plenty of workers are happy with working remotely, others aren't. Nevertheless, remote work in some capacity is here to stay. Recently, Forbes,1 the New York Times,2 and the Wall Street Journal3 all echoed this sentiment.
According to Training Industry, COVID-19 "broke" corporate learning. "Organizations couldn't gather employees in a conference room for instructor-led training (ILT), because they weren't in the office," wrote a contributor.4 "They were home, likely taking important calls in sweatpants and dress shirts. This scenario highlighted some of the glaring weaknesses in the corporate training model…"
Training Industry noted the primary weakness this revealed was a lack of personalization and simplification of the corporate training experience.
If the problem is lack of employee confidence in and enthusiasm toward corporate training, what is the answer? Just one aspect of the solution is to empower and enable corporate learners to succeed in training remotely.
Understanding How COVID-19 Has Affected Workers
Before employers can empower corporate learners to engage in training, it is important that they understand just how intensely the pandemic has affected their workers. Here are a few ways COVID-19 has impacted your employees:
1) It has robbed them of a sense of job security - One of the most devastating effects of the pandemic has been job loss. The Pew Research Center stated that about 9.6 million workers in the U.S. lost their jobs during the COVID-19 pandemic.5 But mass job loss is not where the devastation stops.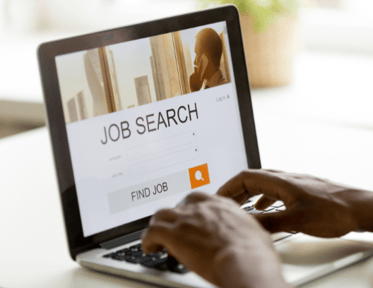 "First, many workers who have suffered job losses during the COVID-19 pandemic are not actively looking to find new jobs, and are therefore classified as 'inactive' or 'out of the labour force' in official statistics," explained World Happiness Report.6
This inactivity will make finding a job in the future more challenging for these individuals. Also, job postings have diminished by more than 50 percent in some countries, the source explained. With this in mind, it's easy to understand why today's workers are fearful about the future and may not be as mentally present during training.
2) It has decreased the quality of their mental and emotional health - Unfortunately, but not surprisingly, the pandemic has done a number on workers' mental, emotional, and physical health. Many that have become infected with the virus and survived it now have long-haul symptoms that are challenging to deal with. Those that don't have lingering symptoms may be experiencing tough emotional after-effects of the virus. For example,
"The stigma towards COVID-19 patients increases the risk of psychopathology (e.g., depressive symptoms, stress-related disorders, and sleep disorders)," explained NCBI.7 "Those who have been quarantined may also have problems returning to work."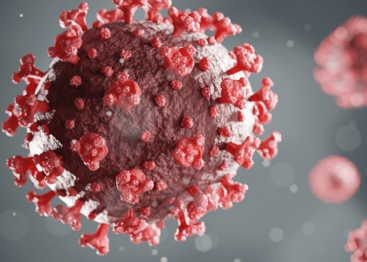 Most employees, whether they have had the virus or not, have experienced a dip in their mental and emotional health. OECD said, "From March 2020 onwards, prevalence of anxiety and depression increased and in some countries even doubled. Periods when the highest rates of mental distress were reported correlated with periods of intensifying COVID‑19 deaths and strict confinement measures."8
The CDC stressed that younger populations, key workers, racial/ethnic minorities, and unpaid adult caregivers had experienced particularly bad mental health outcomes.9 They also experienced an increase in substance use and had elevated suicidal ideation, the CDC explained.
3) It has made them less productive - Without a doubt, one of the effects the pandemic has had on workers is depressed productivity. This is a natural result of compromised mental health and a shaky sense of job stability. There is a good chance your company has suffered the effects of your workforce's stunted productivity over the past year or more.
Curious about just how much the pandemic has lowered employee productivity around the world? In January 2021, an article by UN News said that there had been an "8.3 (percent) decline in global income, before factoring in support measures, equivalent to $3.7 trillion or 4.4 (percent) of global gross domestic product (GDP)."10 The article stated women have been moderately more affected than men. The same goes for younger workers.
To increase productivity, employers should strive to provide workers with a sense of job security and implement programs that promote mental health. Additionally, delivering mental health training using a learning management system (LMS) may help workers find greater balance during this time and become more productive.
By understanding how COVID-19 has impacted your workforce, your empathy for your workers will increase, as will your ability to empower them to engage with training.
3 Ways to Empower Corporate Learners in Uncertain Times
Do you want to empower your corporate learners as the pandemic continues to develop? First, strive to understand on a deep level how the pandemic has affected and is affecting them. Then, implement these tips:
1) Reassure them - One of the best ways to boost workers' confidence in and loyalty to your organization is to reassure them as best you can. It may be impossible in some cases to assure them that they have job security, and that's okay. What you can do is reassure them that they matter to the company. You can model this to them by providing ongoing training.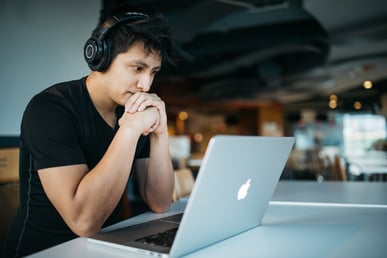 When you regularly train an employee, you send them the message that they are worth investing in and that their professional development matters to you. Training your workers may not seem reassuring from a management perspective, but it may feel reassuring to employees.
2) Provide them with a sense of normalcy - Something that has been lost to workers during this pandemic is a sense of normalcy. That's why it is vital that you provide your workforce with some sense of normalcy. Unfortunately, you probably can't recreate pre-pandemic working conditions, hours, or schedules. But there are other things you can do to meet employees' needs for a "normal" work experience.
First, providing any type of training will help employees feel more grounded and will offer them a sense of normalcy. So will assigning a support person to each employee. This is what the HR team at Cloudinary is doing, according to Danielle Maino, Director of Human Resources for Cloudinary. She offered some tips in a CMSWire article about how her HR team is helping workers navigate the pandemic. The article explained,
"Cloudinary HR teams are actively providing activities such as virtual coffee and happy hours, yoga classes for employees to enjoy with their children at home and even HR-led video story/craft time for (kids). 'These things also keep us connected as a group, which is so important, especially now,' Maino said. Cloudinary also supports initiatives that include a reduced hours program for any employee who would like to temporarily shift from a full-time workload, as well as free access to Headspace, a mindfulness and meditation app.'"11
What are some ways your HR team could help your workforce regain a sense of normalcy during the pandemic?
3) Simplify learning - Another great way to empower corporate learners is to simplify learning. After all, the last thing employees need right now is overly complicated training. A learning management can be a huge help in simplifying employee training. An LMS simplifies remote learning for workers by putting all the learn-from-home resources they need right at their fingertips in one secure, online location.
Simplifying employee training helps to increase the chances that workers will participate in it. How? By boosting learner engagement through diminishing the desire to avoid training. When you simplify training, you make the learning process more enjoyable for employees. This sets them up for ongoing training participation and success.
An LMS also makes the task of deploying training simpler for administrators. It can help company leaders create engaging remote training for work-from-home employees, distribute it quickly, track it, and report employee progress easily.
An LMS Empowers Corporate Learners with Flexible, Personalized Training
There is something empowering about being able to guide your own training experience and getting to choose when and where you participate in training. What is not empowering is having to adhere to a strict training schedule that doesn't provide flexibility. This type of training model may cause corporate learners to feel micromanaged, which can have disastrous effects on learner engagement. An LMS can provide your entire workforce with personalized, flexible training that is easy to engage with, even during a difficult time.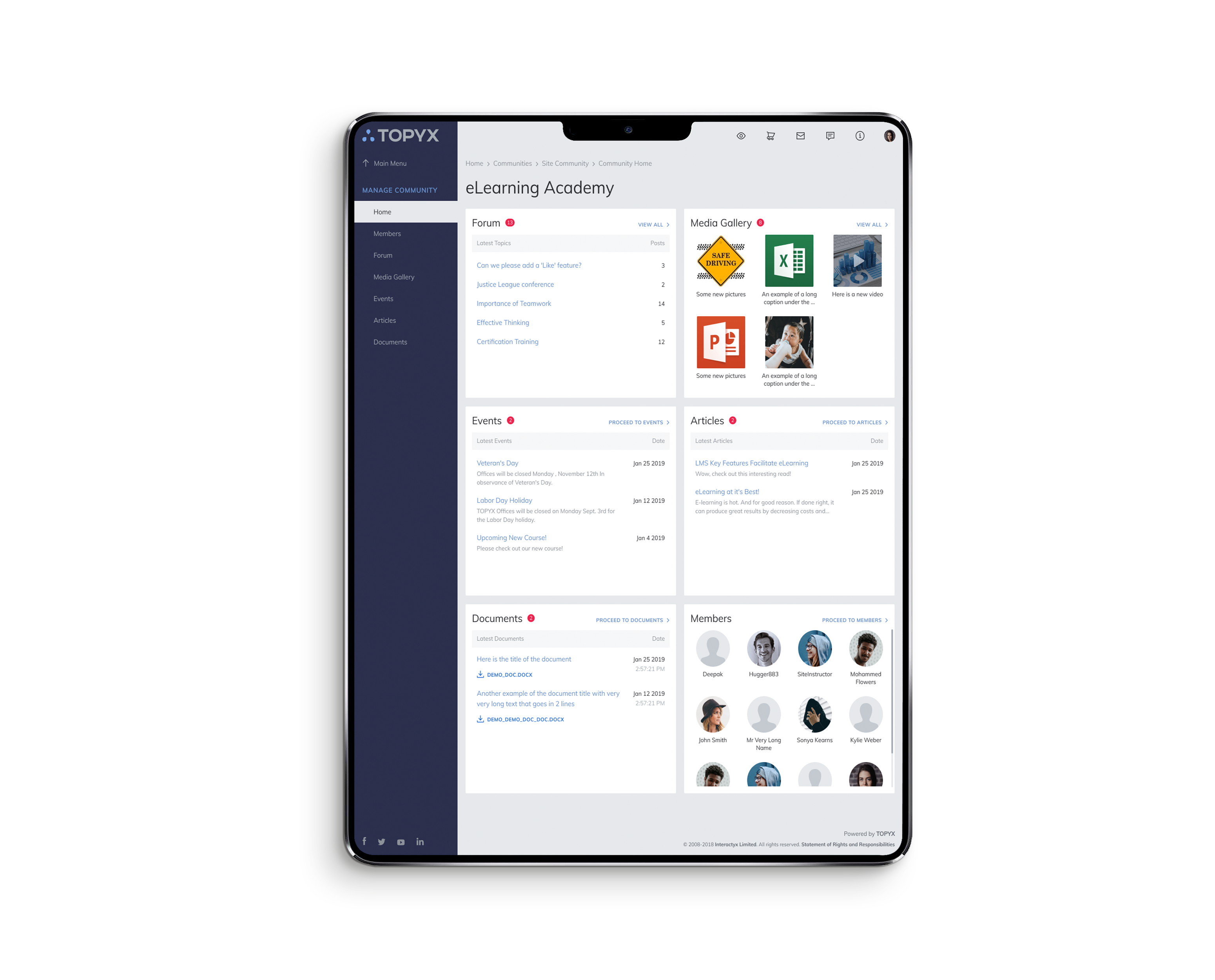 TOPYX LMS is a full-featured learning management system that offers mobile learning, social learning, LMS integrations, LMS reporting, and a host of other essential LMS features. Find out firsthand how TOPYX LMS can empower your learners by requesting a free LMS demo of TOPYX.
References: