The past several weeks have been extraordinarily challenging for businesses due to the COVID-19 pandemic. Many have lost a great deal of revenue and have either closed or are on the brink of bankruptcy. For example, CNBC said that 7.5 million small businesses are at risk of closing due to the coronavirus crisis.1 This isn't just devastating to companies, but also employees.
The pandemic we are facing is causing most companies to transition their entire workforce from working from the office to working from home. According to a March 17 Gartner Inc. survey of 800 global HR executives, 88% of organizations have encouraged or required their employees to work from home.2 This has made it difficult for organizations to continue offering employee training. This is especially true of companies that were accustomed to training workers in person.
By understanding the role a learning management system (LMS) plays during the coronavirus crisis, companies can leverage eLearning technology to successfully overcome every hurdle, including barriers to employee training, that the pandemic presents.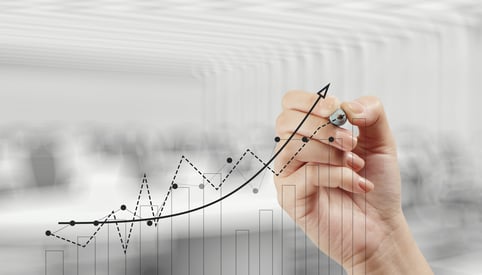 The Role of a Learning Management System
During the Coronavirus Crisis
An LMS serves several purposes for companies navigating the COVID-19 pandemic. Here are a few examples:
1. An LMS delivers remote, on-demand training
Even amid rapid change, companies should continue to offer employee training. "It is important that internal training efforts continue in these challenging times to support both employees and customers," explained TrainingIndustry.com.3
A learning management system enables organizations to deliver, track, and report on interactive online employee training. It also helps businesses manage compliance training and certification, as well as allows companies to deploy mobile learning. This is an LMS's primary role during a global health crisis.


2. An LMS increases employee morale
The coronavirus crisis can affect employees' mental health. A company called Criteo explained on their blog that, "...for many employees, this may be their first time working from home in long stretches, and even those remote-work veterans are facing an unprecedented moment in time where 24 hours of social distancing is the norm." The company is fighting low morale by keeping workers connected virtually.4
An LMS software gives companies the tools needed to help their employees stay connected to one another, such as video conferencing and other social learning features that combat low morale. Also, an eLearning platform makes it possible for companies to create and distribute training content that covers topics on , including:
Physical and mental health
Work from home etiquette
News and company updates
Best practices for slowing the spread of Coronavirus
Ideas for connecting with coworkers while isolated
and much more!
Communications and learning tools included in an LMS platform can increase employee morale and help teammates thrive as they significantly alter the way they live and work.
Related Reading: 4 Simple Ways to Increase Employee Engagement Within a Remote Workforce
3. An LMS up-skills staff when business is slow
When business is slow and the company budget is lean, it can be tempting for organizations to ease up on training. However, times such as these are ideal for up-skilling staff. Employees may have extra time that they can spend learning new skills, which will ultimately lead to more business for their employer.
Connecting with coworkers to learn new skills can be an especially valuable experience right now. By creating individualized learning paths for your employees using a learning management system, you can ensure they have the skills needed to perform their job tasks and remain productive during the coronavirus crisis, as well as afterward.
Ready to launch an LMS that can boost worker morale, deliver online training to remote employees, and provide staff with new skills? Learn more about our Quick Start Program and see how your company can deploy a learning management system rapidly.
---
References:
[1] https://www.cnbc.com/2020/04/14/7point5-million-small-businesses-are-at-risk-of-closing-report-finds.html
[2] https://www.gartner.com/en/newsroom/press-releases/2020-03-19-gartner-hr-survey-reveals-88--of-organizations-have-e
[3] https://trainingindustry.com/articles/remote-learning/business-training-continuity-during-public-health-events/
[4] https://www.criteo.com/insights/5-ways-were-keeping-morale-up-during-covid-19/