The COVID-19 pandemic is affecting businesses and employees profoundly. Many companies are already feeling the fiscal impact of the global health crisis, and employees are feeling the stress of the pandemic, which is affecting their work.
By creating and adding a COVID-19 compliance training course to each employee's online learning path using a learning management system, you can promote a safer, healthier, more productive workplace.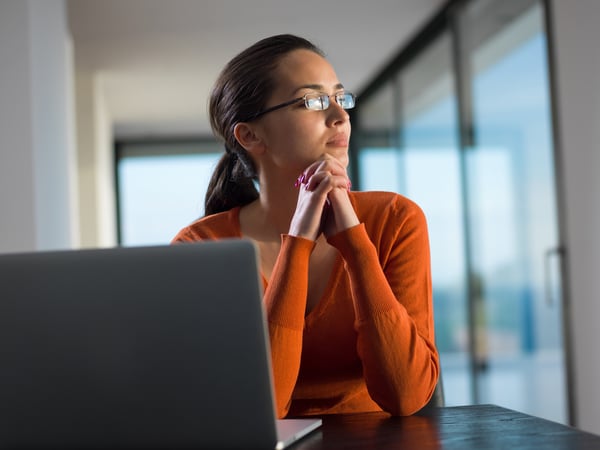 3 Tips for Creating Effective COVID-19 Compliance Training for Your Employees When Working from Home
Here are a few ways your L&D team can create Coronavirus-related compliance training that will benefit your employees most:
1. Explain Important Details of the Coronavirus
With all of the news coverage surrounding COVID-19, many employers assume that their staff members are knowledgeable about it. However, this isn't always true. Some workers may be getting their information about the COVID-19 pandemic primarily from untrustworthy sources or from social media.
Others may be avoiding news and information about the pandemic altogether in an attempt to reduce their anxiety. This is why it is critical that your company offer Coronavirus-related compliance training to staff that explains what COVID-19 is, how it spreads, and who is most vulnerable to it.
After completing the training course, your employees should be very knowledgeable about the virus. They should know how it originated and developed into a pandemic. They should also be aware of its symptoms and when to seek medical care, as well as who is most at risk of catching it. When creating this content, be sure to get your facts only from trusted sources such as the Centers for Disease Control and Prevention and the World Health Organization.

2. Educate Workers on how to Slow the Spread of COVID-19
It is vital that employees understand how to slow the spread of the Coronavirus in their workplace as well as their community. Some workers may feel helpless against the virus simply because they are unaware of the fact that their actions can significantly lessen the number of cases they may see in their workplace, not to mention their city.
Empower your employees to effectively slow the spread of COVID-19 by not only using compliance training created with an LMS to educate them about what the virus is, but also how it spreads and how to blunt its spread. For example, your L&D team could create and upload a short video on proper protocol for hand-washing into a COVID-19 compliance training course, as well as an infographic that highlights the top ways employees can discourage the spread of the Coronavirus.
In addition to the Centers for Disease Control and Prevention and the World Health Organization, your local health department is a great resource to turn to when creating this type of content.
3. Outline best practices for mental health during a pandemic

When creating Coronavirus-related compliance training for your employees, be sure to include a course section that covers best practices for supporting mental health during a pandemic. When employees experience disturbances in their mental and emotional health, their productivity tanks, as does their level of employee satisfaction.
"The outbreak of coronavirus disease 2019 (COVID-19) may be stressful for people," explained the Centers for Disease Control and Prevention.1 "Sharing the facts about COVID-19 and understanding the actual risk to yourself and people you care about can make an outbreak less stressful."
The CDC went on to outline a few best practices for staying mentally well during this global health crisis:
Take breaks from watching, reading, or listening to news stories, including social media.
Take care of your body. Take deep breaths, stretch, or meditate.
Make time to unwind. Try to do some other activities you enjoy.
Connect with others. Talk with people you trust about your concerns and how you are feeling.
Consider including these best practices in your company's COVID-19 compliance training course.
Related Reading: How eLearning Tools Enable Remote Training During the COVID19 Pandemic
Create and Manage Compliance Training with an LMS
A learning management system (LMS) gives your organization the tools it needs to create, distribute, track, and report on compliance training. An LMS can also enable company leaders to manage this type of training. Companies of all sizes, especially larger organizations, may find this to be difficult without the help of an LMS. Contact TOPYX to request a personalized LMS demo to learn more.
---
References:
[1] https://www.cdc.gov/coronavirus/2019-ncov/daily-life-coping/managing-stress-anxiety.html