Compliance training isn't always attractive to employees, but that doesn't negate its importance. Employees must be engaged with compliance training to help reduce risk and improve your workplace environment. Compliance training helps them get up-to-speed on laws and regulations related to their industry or job function.
A contributor to eLearning Industry stated, "Disengagement from compliance training carries the clear risk that employees will not understand its purpose and therefore not act compliantly. Developing an engaging compliance training program is therefore not only something desirable, it's an absolute necessity."1
You can increase learner engagement with compliance training by delivering training incrementally, keeping courses as succinct as possible, and making training more collaborative.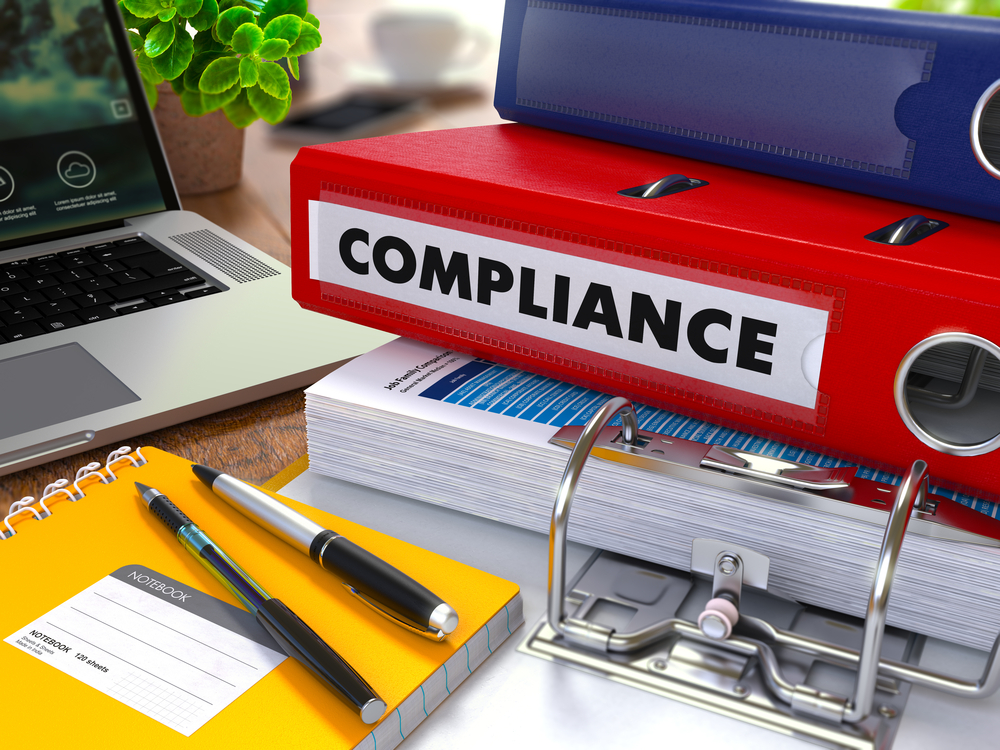 3 Tips for Making Compliance Training More Engaging
Here are a few ways to make your compliance courses more exciting, starting this month:
1. Don't overwhelm learners with too much information at once
Compliance training, which often includes dense, dry content, should be doled out little by little. If you assign too much compliance training at once, there's a higher risk of employees shutting down, disengaging, and not learning much.
The blog article 10 Tips for Effective and Engaging Compliance Training stated, "Compliance training can often feel like drinking through a firehose. Employees are expected to absorb an abundance of information in a relatively short amount of time. Make information palatable and retainable by enlisting microlearning, breaking your content up into short, bite-sized modules."2
If some of your employees are not participating in compliance training, retaining the content effectively, or getting the compliance certifications they need, breaking courses up into microlearning segments is an ideal solution.
2. Trim down compliance training courses
Before you break down a compliance course to create microlearning, you should omit any content that isn't absolutely necessary to the course. Start by taking a look at all the materials you have included in the compliance training. Is any of it irrelevant or distracting? If so, remove it. Employees are more likely to engage with a shorter course.
Not only does trimming compliance training down make the course more succinct and enjoyable, but it also helps you avoid both overtraining employees and training for the sake of training. Your employees will appreciate this and as a result, they will remain more engaged with compliance training now and in the future.
3. Make compliance training more collaborative
Compliance training isn't usually collaborative in nature, but adding elements of collaboration can make it more fun for learners. One way to do this is to combine departments when delivering training.
"Review all the training entries to determine if there are any overlap of topics between departments," suggested a contributor to eThink Learning.3 "It's always a great idea to train more than one department at a time if there is a workflow that impacts both areas. It's also great for relationships between departments."
If there is a compliance course that can be shared by two or more departments, offer a live group training session where learners can delve into the course together. Another way you can promote social learning is by providing the shared course online and creating a forum where employees can communicate with one another about the training.
An LMS Makes Managing Compliance Training Easier
For a medium- or large-sized company, managing compliance training can be time-consuming. This fact is especially true when compliance training courses culminate in certification. You can deliver, track, and report on compliance training with a learning management system, as well as keep track of certifications. Learn more in our related blog post, "How to Use an LMS for Compliance Training Certifications" or schedule a personalized demo.
---
References:
https://elearningindustry.com/engaging-compliance-training-programme-key-elements-develop

https://elearningindustry.com/effective-and-engaging-compliance-training-10-tips

https://ethinkeducation.com/7-steps-creating-successful-compliance-training-program/