Fifty-seven percent of employees are now working from home in response to the COVID-19 pandemic, according to Gallup.1 Remote work can negatively impact employee engagement within organizations, especially if individuals are new to remote work or if they strongly prefer to work from the office.
Employee engagement is critical to a company's success and retention rates, since engaged employees are people who are involved, enthusiastic, and committed to their jobs. When employees are disengaged, productivity often tanks, as do profits and worker morale.
This is why boosting employee engagement during the coronavirus crisis should be a priority for company leaders.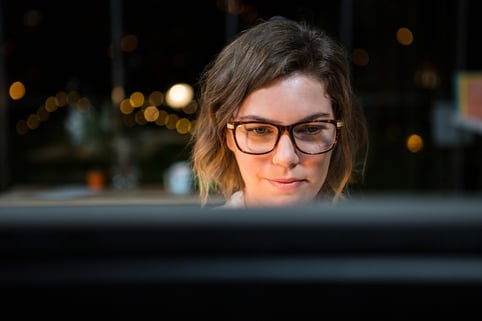 3 Tips for Promoting Employee Engagement
During the Coronavirus Pandemic
Increasing employee engagement doesn't have to be complicated. Here are a few simple ways you can help a dispersed workforce engage with your organization:
1. Keep offering incentives

Incentives are powerful motivators that can boost employee engagement. "Employers can use targeted incentives and benefits to vastly improve employee happiness and engagement in most workplaces," according to TheBalanceCareers.com.2 Incentives are especially important during times of crisis when fun and levity are in short supply.
As an increasing number of employees make the switch from working from the office to working from home, companies need to offer incentives that appeal to remote workers like digital gift cards to online stores, special software, additional vacation days, and free lunch via apps such as Postmates and Doordash. Survey remote workers to learn what incentives they prefer.

2. Value people highly

When workers are proud of the company they work for and respect and admire its mission and vision, they are more likely to be engaged with the organization.
"Given the current backdrop of the COVID-19 crisis, we have the opportunity to expand and evolve the concept of employee engagement and perhaps redefine what we mean by organizational and community citizenship," according to WorldatWork.com.3
"Right now, this means that corporations and employees are acting with a degree of altruism by putting humanity and a sense of 'doing the right thing' for humans first — before pure profit."
Companies that demonstrate these values are likely to inspire their workers and boost employee engagement. One of the best ways to show your employees that your company values them is by regularly checking in on them to ensure they have all they need to remain productive and engaged.
3. Provide tools that they need to be successful

Supervisors should regularly check in on remote workers to ensure they have what they need to function effectively in their job role, such as proper computer and office equipment, as well as IT support.
Also, supervisors should make sure that teams are connected, just as they would if those they manage were working from the office. They can help teams connect by leveraging LMS social learning tools like real-time chat, video conferencing, and online communities.
Employees also need mental support to succeed in their work and remain engaged with their employer. "Nearly 7 in 10 employees indicated in a survey by mental health provider Ginger that the coronavirus disease 2019 (COVID-19) pandemic is the most stressful time of their entire professional career, which has aligned with stark increases in new prescriptions of antidepressant, anti anxiety, and anti-insomnia medications," explained AJMC.com.4
Understandably, workers may benefit from counseling during this time. Communicate with employees about your EAP program and explain how they might receive emotional support during the coronavirus pandemic using the program.
Learn More: 3 Ways Learning Management Systems Help Organizations During COVID-19
4. Maintain a consistent online training schedule

Another way to promote employee engagement during the COVID-19 pandemic is by training workers. Online employee training should not lessen during this time. If anything, it should increase as workers are feeling unsure about their ability to succeed in their careers.
According to Gallup, "Employees are anxious about the future -- fewer than four in 10 feel very confident that they will be able to continue to meet the requirements of their job successfully, should the outbreak continue."5
To ease employees' fears, offer more training, not less, to up-skill workers and increase their confidence and level of engagement with your company. An online learning platform will enable you to distribute training to a dispersed workforce, as well as offer tools such as reporting and dashboards to administrators.
Interested in launching online training now to provide your employees with the corporate learning they need for better engagement? Learn more about our Quick Start Program and how you can deploy a learning management system in a matter of days.
---
References:
[1] https://www.gallup.com/workplace/309284/ways-continue-employee-development-covid.aspx
[2] https://www.thebalancecareers.com/incentives-and-benefits-for-greater-employee-engagement-4003007
[3] https://www.worldatwork.org/workspan/articles/covid-19-could-redefine-employee-engagement
[4] https://www.ajmc.com/newsroom/how-has-covid19-affected-mental-health-severity-of-stress-among-employees
[5] https://www.gallup.com/workplace/309284/ways-continue-employee-development-covid.aspx