Organizations of all kinds, including nonprofit associations, are being hit hard fiscally by the Coronavirus pandemic. Nonprofits often rely heavily on their members, as they generate income from membership fees.
However, ten million Americans applied for unemployment in March as a result of job loss due to the COVID-19 crisis.1 This means people are struggling to financially survive and nonprofits may see a decline in membership.
The good news is that with the right technology, like an LMS for nonprofit training, associations can attract new members during these unstable times and provide value to their association in other ways.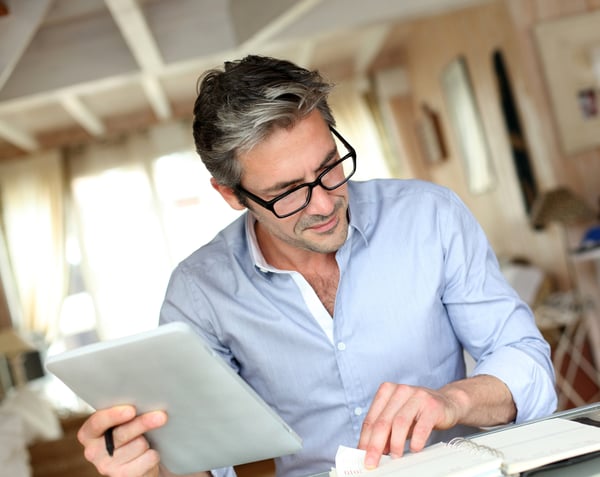 Here's How Your Nonprofit Can Benefit from an LMS
During the COVID-19 Pandemic
If your membership rates are falling as a result of the Coronavirus outbreak, don't panic. Here are a few ways an LMS system will help your association keep membership up, bolster its bottom line, and more:
1. Create Coronavirus Awareness Training
Did you know that LMS content management tools enable you to create training for employees, members, and volunteers? Using these tools, you can create Coronavirus awareness training that discusses what the virus is, how it developed into a pandemic, who is most vulnerable to it, and how to slow its spread. Interest in this type of information is at an all-time high, so creating this online training course and offering it for free to new members may promote buy-in.
2. Sell Relevant Training Courses to the Public
Many nonprofits are taking a financial hit at this time, and things are likely to get worse before they get better. A nonprofit LMS can help your association increase income by enabling you to sell house-made Coronavirus awareness training to the general public.
To do this, check with your nonprofit LMS provider about adding on an eCommerce engine. In addition to selling courses related to COVID-19, you could also create and sell self-care eLearning courses, which are much-needed at this time.
According to Medscape, "A national survey from the American Psychiatric Association (APA) shows COVID-19 is seriously affecting Americans' mental health, with half of US adults reporting high levels of anxiety."2
3. Enable Nonprofit Staff to Work From Home

Many Americans and people from around the globe have been asked to work from home to prevent and slow the spread of COVID-19. Nonprofits unaccustomed to working remotely may find it difficult to transition employees to working at the office to working from home.
A nonprofit LMS makes remote work possible by offering tools such as mobile learning, web conferencing, eLearning courses, online course communities and forums, real-time chat, and much more. LMS features also enable nonprofit administrators to create, distribute, track, and report on online employee training.
Related Reading: How eLearning Tools Enable Remote Training During the COVID19 Pandemic
Are You Using a Nonprofit LMS
During the Coronavirus Outbreak?
As the COVID-19 pandemic plays out, it will be critical that nonprofits do all they can to increase membership, boost revenue, and facilitate remote work for employees. A nonprofit LMS promotes all of this and more. To learn more, request a personalized LMS demo with one of our experts.
---
References:
[1] https://www.washingtonpost.com/business/2020/04/02/jobless-march-coronavirus/
[2] https://www.medscape.com/viewarticle/927711