Getting your business to stand out from the crowd is not an easy task. Because of the sheer number of competitors organizations in every industry have, it takes work to become a leader. A learning management system (LMS) can help companies get on top of their game and gain the competitive edge needed to outperform competitors.
An LMS is a One-Stop Shop for Increasing Business Performance
Staying aware of competitor performance should be part of your company's business strategy, but knowing what actions to take to gain a competitive edge is what will really promote growth.
While there is a plethora of methods for improving business performance, implementing the right LMS is be among the most helpful. Because LMS software is rich in features that meet a wide variety of training and other business needs, a quality learning management system is a one-stop shop for companies who want to grow.
An LMS can't solve every business problem an organization has, but it can set you up for success by positively affecting sales, customer loyalty and company culture, all from a single platform.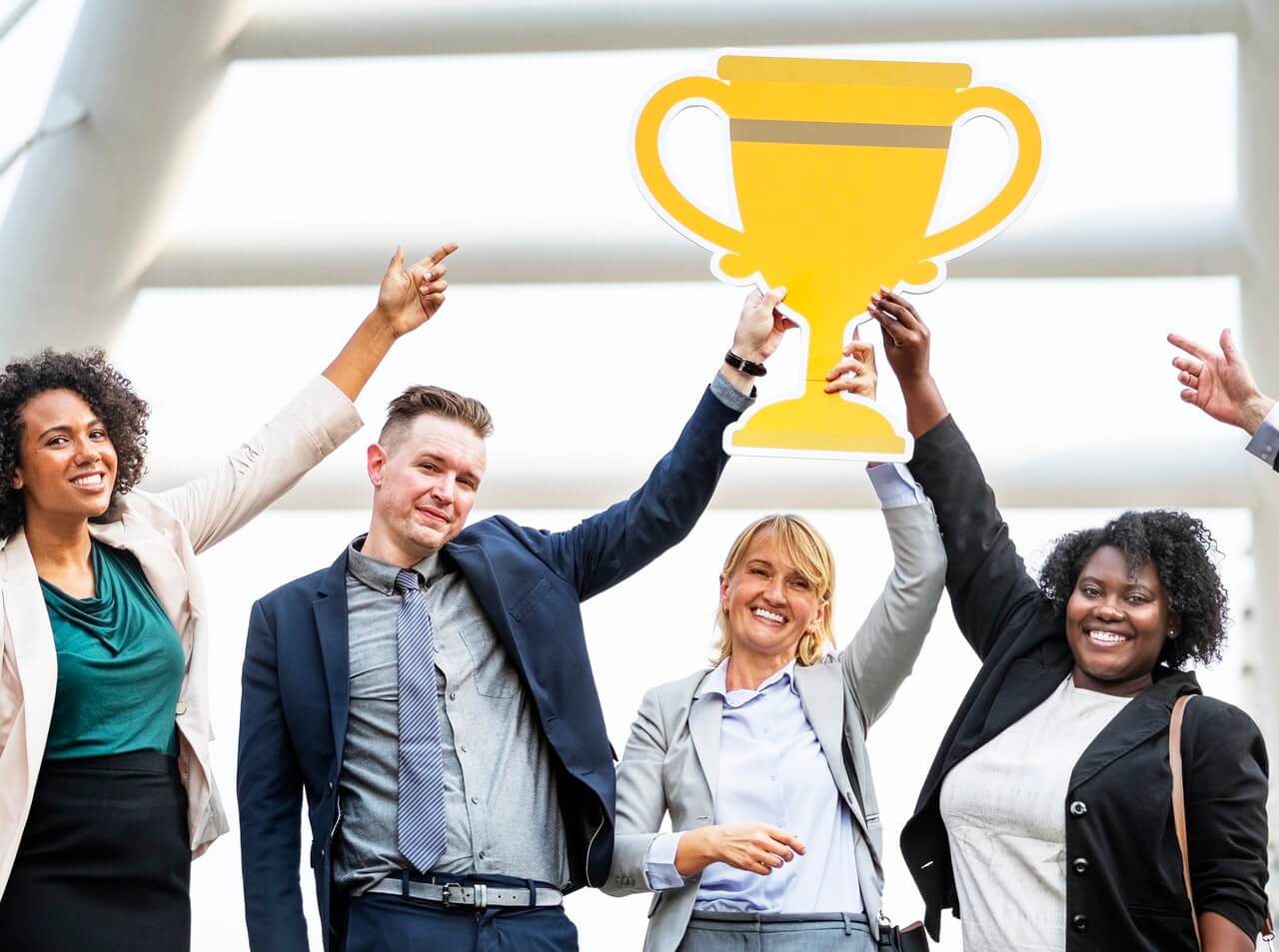 3 Reasons a Learning Management System Gives Companies a Competitive Edge
An LMS Promotes Customer Retention -- Customer loyalty is a huge factor in a company's competitiveness. Customers are the lifeblood of a company, and keeping them happy by providing amazing customer service should be top priority to organizational leaders.
"Put simply, your value proposition (i.e., competitiveness) is how you differentiate yourself in the market. In many cases, this value will emerge from combining things like customer service, logistical support, information systems and product branding," stated a contributor to BDC.¹
Companies that use an LMS can provide ongoing, on-demand customer service training and product training that equips employees with the skills they need to delight and retain customers. This is particularly helpful for companies with constantly evolving product lines that employees must remain knowledgeable about.
An LMS Strengthens Company Culture -- A strong company culture has more to do with business performance than you may think. According to Culture IQ,

²
"Culture impacts every corner of your business. Leadership stays on the same page. Employees are happier and, therefore, more engaged and productive. Prospective employees are more interested in joining and staying with your company. Perhaps most importantly, all these components work together to give your company its competitive advantage."
Related Reading: 3 Reasons eLearning Enriches Company Culture.
An LMS Drives Sales -- A learning management system doesn't just have the ability to educate employees, but also non-employees. Because it can meet the product education needs of franchisees, suppliers, distribution partners and customers, an extended enterprise LMS can drive sales.
When it comes to products and services, knowledge is power. That's why offering product education training to workers as well as outside sales channels is important. An extended enterprise LMS allows you to do this through one platform.
Sales often go up when customers and corporate partners understand a company's products better. "Product and service sales increase as a result of customers who are educated and well-informed about your offering," wrote a contributor to eLearning Industry.³ Brand loyalty can also result from this.
An LMS can also drive sales by facilitating effective marketing and eCommerce.
Distinguish Your Company from Competitors with an LMS
Differentiating your business from its competition is simpler with a learning management system. Increased sales, better customer retention, and healthier company culture are just a few benefits the right LMS can offer your business. Learn more in 3 Ways LMS Software Gives Your Company a Competitive Advantage.
---
References:
BDC. Tips to improve your competitive positioning. https://www.bdc.ca/en/articles-tools/operations/purchasing/pages/global-supply-chains-improve-competitiveness.aspx.

Culture I.Q. Company culture and employee engagement statistics. https://cultureiq.com/company-culture-employee-engagement-statistics/.

eLearning Industry. How using an extended enterprise LMS can help you grow your business. https://elearningindustry.com/extended-enterprise-lms-grow-business.