How good is your team at scaling employee training programs? If your answer isn't "very good," consider spending the next few minutes learning a simple scaling process. Properly scaling employee training programs can make the difference between success and stagnation, so it will be time well invested.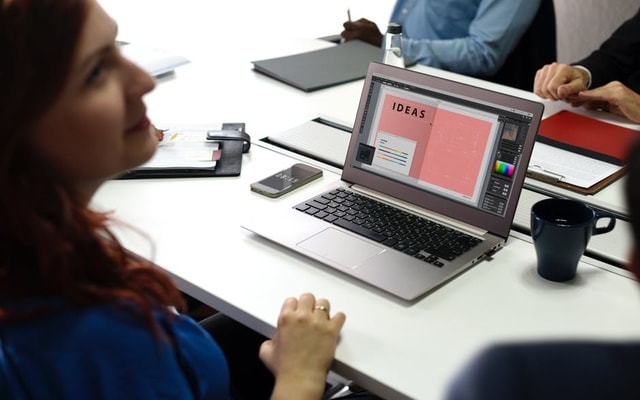 What Type of Company Should Scale Employee Training Programs?
The objective of scaling employee training programs, which is to measure the effectiveness of a program, is obvious. Less clear is the type of company that should scale training programs. It may seem that rapidly growing companies should prioritize this more than stagnant companies, but this is incorrect. Successful companies should scale training programs to determine what they are doing that is working and maximize it. At the same time, companies experiencing little-to-no growth ought to be just as serious about scaling employee training programs. Their motive in doing so should be to discover what isn't working and correct it.
How to Scale Employee Training Programs in 4 Steps
Have you ever asked questions like these:
"Is my company's training delivery method (in-person, online, blended format, etc.) meeting its needs?"

"Are my employees gaining new skills?"

"Is this workforce satisfied with the training opportunities being offered?"
If so, understand that the process of scaling workforce training initiatives will reveal the answers you seek.
Scaling an employee training program can feel intimidating, but when broken down into small steps, it is an easy process. To accurately scale this type of program, company leaders should…
Begin with measurements --

The first step to scaling an employee training program is measuring where employees are in their skill levels and overall engagement prior to implementation of a program. A good way to facilitate this is by issuing employees surveys or evaluations.¹

Also, take stock of absenteeism and entry errors from the past several months before program launch.


Launch the training program -- Read our article on how to design and deliver an effective employee training program.


Archive knowledge through video --

A fun and effective way to archive information and scale training programs is through video.²

"...video creates a useful record of the hows and whys of past decisions, the ideas that were brainstormed, and the insights exchanged. Without the recording, this valuable information is often lost...With searchable video archives, however, all the insights information can be recalled anytime from any device," wrote Steve Rozillis.³




End with measurements --

At the 30, 60, and 90-day mark after a program has been launched, your team should re-measure absenteeism and entry errors. Also, employee engagement and skill levels should be measured again via surveys and evaluations. This will give you the data needed to decide what is working, what isn't, and where to make changes that will promote growth.
An LMS Makes Scaling Employee Training Programs Easy
Tracking employees' skills and engagement with a training program can be time-consuming. This is where a learning management system (LMS) comes in. An LMS is the perfect tool for scaling training programs because it is designed to track…
Where workers are in their skills-development process

Employee satisfaction and engagement with a training program

The ROI of an employee training program
A learning management system accomplishes this in part through reporting features that tell administrators what employees are scoring on quizzes, how far along they are in specific courses, and if they are regularly participating in training modules. Additionally, an LMS streamlines the process of polling and surveying users.
---
References
Fontana, Pat. Training evaluation scales. http://smallbusiness.chron.com/training-evaluation-scales-62236.html.

Panopto. Employee Training that scales and respects cognitive load theory. https://www.panopto.com/blog/employee-training-that-scales-and-respects-cognitive-load-theory/.

Rozillis, Steve. 9 ways to support and scale employee training with video. https://www.hr.com/en/magazines/all_articles/9-ways-to-support-and-scale-employee-training-with_j78u7fnh.html. September 6, 2017.