How many minutes of management training would you guess businesses with less than one hundred workers offer each employee every 6 months? The correct answer is twelve.¹ This may come as a shock to some, especially since there are so many claims made about companies heavily investing in employee online training. While some corporations prioritize training, others are lagging behind in this crucial area, and it's working against them.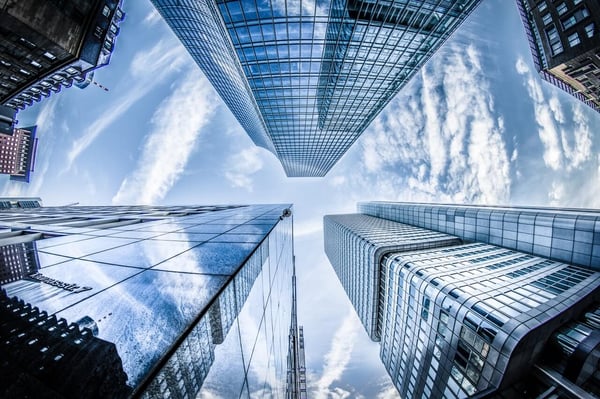 An Unsung Benefit of Corporate Training
We all know that effective corporate training benefits companies by increasing revenue and boosting company culture. But there are several unusual benefits of corporate training that company leaders should be aware of. One is that the majority of employees truly enjoy and desire training. They understand that corporate training directly benefits them, making them better workers and more well-rounded and competitive professionals in general. This means training increases employee satisfaction and boosts company productivity as a result.
Related Reading: How an LMS Can Help Your Company Improve Employee Productivity

"...if employers want highly talented, educated and skilled employees...then the answer is quite simple: we have to create them (through employee training)." -- Entrepreneur Magazine²
To create happier, more productive employees, as well as get obvious benefits (such as a lowered bottom line), company decision makers should offer ongoing corporate training. Currently, cloud-based LMSs are among the more popular vehicles for delivering corporate training.
What's a Cloud-Based LMS?
A learning management system (LMS) is computer program that delivers corporate training. It also generates detailed reports on training and carefully tracks learner progress.
There are several types of LMS, one being a cloud-based LMS. eLearning Industry defined 'cloud-based LMS' as an eLearning system that "is situated at a remote server maintained by the software vendor and can be accessible to prospective customers through a browser, not only by learners but also by the company that offers the courses. The course provider or publisher pays a subscription fee to use this LMS and build their courses, and often the LMS has tools that enable the provider to set up a payment system for students who access the courses."³
Why Companies Deliver Corporate Training Through a Cloud-Based LMS
Companies choose to deliver corporate training through cloud-based learning management systems for a variety of reasons, one being that this type of LMS helps ensures training dollars aren't wasted.
Request a Demo: Cloud-Based LMS
Businesses collectively lose about $13.5 million each year to ineffective corporate training, according to Your Training Edge.4 This can happen when a training program, no matter how excellent its content is, is ineffectively delivered. Company leaders can ensure a good ROI on training by investing a hosted, cloud-based LMS. These types of eLearning platforms make it easy for companies to offer online corporate training, a type of employee training that is inherently convenient and engaging to learners.
A hosted LMS can be a great choice for companies that want to up the ante on their corporate training programs. They are cost-effective, convenient, and engaging.
Ready to maximize your company's remote training strategy? Our Quick Start Program allows you to deliver many forms of virtual learning, including cloud-based LMS, within a matter of days. Or request an LMS demo of the TOPYX platform.
---
References:
1. http://www.yourtrainingedge.com/10-astonishing-corporate-training-statistics-and-what-you-can-learn-from-each/
2. https://www.entrepreneur.com/article/275842
3. 4. https://elearningindustry.com/cloud-based-lms-for-your-online-training-program-need-5-reasons