Choosing the best possible remote training platform for your company can be a challenge because there is such a large variety of options on the market. "Selecting the best Learning Management System for your company's training needs can take a great deal of time and money," stated eLearningIndustry.com.1 "With that being said, there are a few tricks to finding the best LMS for your company's training needs."
The contributor to eLearningIndustry.com also cited tips such as determining your company's learning and development (L&D) objectives, assessing your current L&D strategy, and getting feedback from your L&D staff before choosing a remote training platform. Additionally, you should always take a list of desirable LMS features with you when you shop for an eLearning system.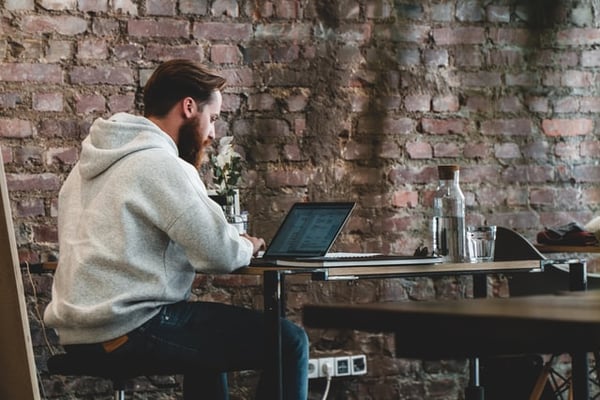 No remote training platform is
complete without these 4 features
Looking for the ideal remote training platform to deliver online learning to your employees? If so, seek a system with the following LMS features:
1. Certifications

An LMS that offers a certifications management feature can be a real game-changer for larger corporations that provide a lot of compliance training which results in employee certification. LMS certifications streamline compliance management by tracking certificate completion. Also, effective compliance management, which an LMS certification feature can support, can help your company avoid legal issues and fees by ensuring regulatory requirements are adhered to.
Related Reading: How to Use an LMS to Promote Certifications During Corporate Training

2. Comprehensive integrations
Company leaders shouldn't overlook integrations when seeking a new training platform for their organization. LMS integrations are key to improving efficiency and communication. Without integrations, your eLearning system will remain siloed from the rest of your business's software, such as your CRM or webinar software. Integrations also help streamline critical internal processes.
Related Reading: What to Do When Employees Are Disengaged During Onboarding
3. Services and add-ons
Some features typically come offered as extra services and add-ons to an LMS. Although they involve a fee, they can be worth the money if they can help you realize a quick return on your investment. For example, an eCommerce engine add-on can help clients connect more easily with their customers, sell their training, research their target markets, share information, and create excitement around their products. Other examples of LMS add-ons and professional services include language customization, Learning Record Store (LRS), Sandbox Sites, and HIPAA and HITECH Acts.
Related Reading: 3 Ways to Increase the Effectiveness of Online Training Courses with an LMS


4. COVID-19 resources
Another LMS feature to look for when selecting a remote training platform is a list of free COVID-19 resources, including content like pre-loaded COVID-19 training courses, learning modules related to health, helpful blogs and eBooks to support remote training, and more. When researching platforms to demo, make sure COVID-19 is being acknowledged by system providers and helpful resources are being offered.
Related Reading: 3 Benefits of a Learning Experience Platform (LXP) for Employee Training
Don't forget to look for social
learning tools in an LMS
In addition to the features listed above, the perfect LMS for your company will also include tried-and-true LMS features such as social learning tools. These tools boost learner engagement and are very helpful to organizations creating training programs for remote learners.
The TOPYX platform offers LMS features such as social learning, certifications, LMS integrations, services and add-ons, free COVID-19-related resources, LMS and LXP functionality, and more. Our full-featured, flat-rate system is used by companies across all sectors, including Intel, Rotary International, Morton Salt, and more.
Interested in learning more about TOPYX? Request an LMS demo and learn more about our popular Quick Start Program that helps organizations setup and fully deploy an LMS learning solution in days.
---
Sources:
[1] https://elearningindustry.com/11-tips-choosing-best-learning-management-system