Companies and revenue across industries around the world are being negatively impacted by the COVID-19 pandemic. Now more than ever, businesses must take action to mitigate and prevent financial damage by evaluating and shifting business tactics and strategy.
Companies have a chance to drive sales and offset the recession caused by the pandemic by implementing specific sales and customer service training tips. These tips are not foolproof, and they cannot save a company from the financial hardships caused by the Coronavirus crisis. However, they may help businesses boost their income and suffer less financial loss as they weather the storm caused by the COVID-19 pandemic.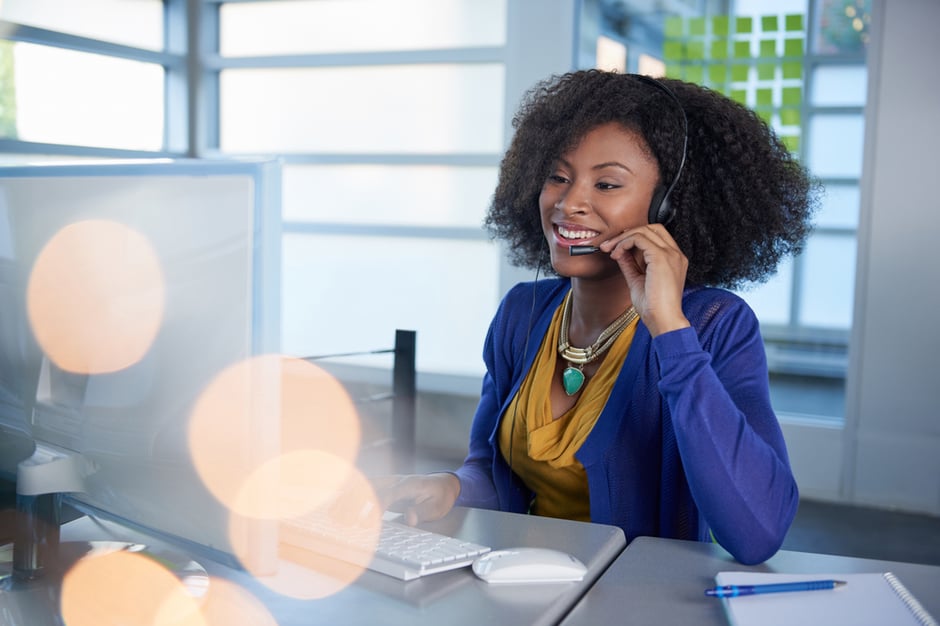 1. Train Employees to Resolve Customer Issues Single-Handedly
Thirty-two percent of customers are "fed up" with having to speak to multiple agents during calls, according to Vonage.1 It's not uncommon for customers to simply end a call and take their business elsewhere after a negative experience with a company's sales and customer service department, which can have grave financial consequences for a business. "$41 billion is lost by US companies each year following a bad customer experience," stated Vonage.
Companies can combat financial loss related to customer dissatisfaction by simply upskilling both sales and customer service employees to resolve customers' issues single-handedly when possible. One way your company can do this is by training sales reps in customer service and customer service reps in sales so that all reps have the information they need to address a customer's questions and concerns.

2. Update Product Training Whenever Necessary
Both sales reps and customer service specialists need ongoing product training. The more they know a company's products, the more effective they will be at selling them and answering customers' questions about them. As companies make changes to their products, L&D professionals must update online product training for the sales and customer service team.
To drive knowledge retention, let your employees know that you will routinely quiz them on the product knowledge they gain from online product training. This will likely improve sales, upselling and cross-selling, as well as customer service.
3. Have Top Performers Help Create Training

Every company that has a sales and customer service department has top performers in each area. These "superstar" reps are clearly doing something right, so why not allow them to share their secrets to success with their coworkers?
To increase the effectiveness of the training your company provides, interview top performers from both customer service as well as sales when creating training so that others can benefit from their expertise. Also, you can promote peer-to-peer knowledge sharing by implementing an online learning platform that offers robust social learning tools, such as online forums where sales and customer service reps can share tips and resources with one another.
Related Reading: How eLearning Tools Enable Remote Training During the COVID19 Pandemic
To Get Better Business Results,
Let Employees Know They Are Your Top Priority
Strategies to improve sales and customer service training will not be as impactful as they could be if employees don't feel like they are important to their employer, especially during a time of crisis. "Companies need to increase communication, balancing the needs of the business with expectation setting and morale building, so employees know that their well-being is top of mind," suggested McKinsey and Company.2
When employees understand that their well-being is just as important to company leaders as the business' bottom line, they will be more apt to perform at a higher level, which could result in better business outcomes. Let workers know you value them and their health by allowing them to work from home if at all possible, regularly checking in with them to ensure their questions are answered, providing IT support for those working from home, and offering compliance training that promotes Coronavirus awareness and safety.
Want more information about how the COVID-19 pandemic is affecting businesses and what you can do to prevent and mitigate financial damage caused by the coronavirus crisis? Take a look at our COVID-19 eLearning resources or request a personalized LMS demo of the TOPYX platform.
---
References:
[1] https://www.vonage.com/resources/articles/the-multibillion-dollar-cost-of-poor-customer-service-infographic/
[2] https://www.mckinsey.com/business-functions/risk/our-insights/covid-19-implications-for-business