2020 has been a year of crisis that has brought great stress and uncertainty not just to individuals, but also to companies. McKinsey & Company stated, "Uncertainty can be measured in magnitude and duration. By both measures, the extreme uncertainty accompanying the public health and economic damage created by the COVID-19 pandemic is unprecedented in modern memory." 1
As the COVID-19 crisis continues to play out, companies must take necessary steps to retain their customers and preserve their bottom line. Fortunately, they can accomplish this in part by using a learning management system (LMS).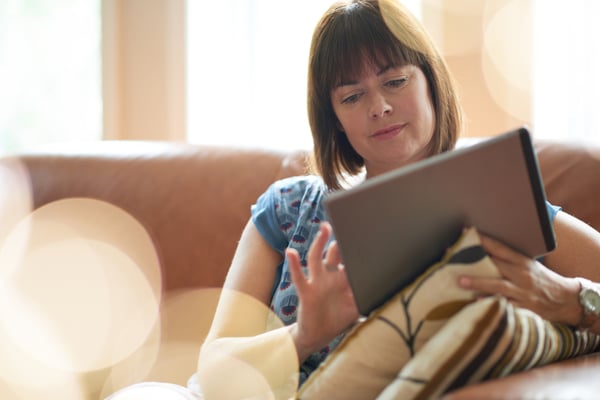 3 tips for promoting customer retention
during a crisis with an LMS
Crises are inevitable. Retain your customers in the midst of them with these tips:
1. Create product training that customers can access via mobile device
Every one of your customers must understand how to use your products and get the most from them. This will not only lead to repeat sales but also referrals and better rates of customer retention. Some good news is that product training for customers doesn't have to be complicated. There is usually no need to deliver a full-length eLearning course to customers about how to use a product.
Typically, delivering a short video tutorial about the usage of a specific product is sufficient for training customers on how to use a product and get the maximum benefit from it. Use an extended enterprise LMS with a mobile learning feature to make easy-to-digest segments of product training available to your customers on their mobile devices.
Related Reading: 3 Reasons Companies Need Mobile Learning
2. Offer a customer loyalty program
Another effective way to retain customers during a crisis is by creating a customer loyalty program. "A customer loyalty program can reward customers for their continued loyalty," explained Hubspot.2 "The more they shop and interact with your business, the more they're rewarded. This keeps customers happy because they're getting more from the experience than just your product or service." The contributor later mentioned that the top ten percent of an organization's customers spend three times more than the rest of its customers. This is all the more reason to reward loyal customers accordingly.
Some perks of a customer loyalty program could include discounts on products, early access to new products, and prizes that can be earned using "points" from purchases. Use your LMS System to create a quick and engaging customer onboarding program that includes a microlearning segment that describes your company's customer loyalty program in detail.
Related reading: Train Customers Using an Extended Enterprise LMS Training System
3. Offer cross-department training to employees
Do you offer cross-department remote training in sales, marketing, and product to your employees? If not, consider it. It could help your customer retention strategy succeed. "All three groups should always be involved in this process (of customer retention), as they will each need to adapt their operations to better optimize customer engagement," stated Business.com.3
Offering cross-department training may sound time-consuming or complicated, but it doesn't have to be. This is especially true if you use LMS learning paths for employee education. Adding a mix of sales, product, and marketing eLearning courses to the learning paths of your employees in each of these departments will ensure they are sufficiently skilled in each area and prepared to better retain customers.
Related Reading: Improve Customer Service Training with a Learning Management Software
Use communication to foster customer retention
Finally, you can increase customer retention during the COVID-19 pandemic (or any other crisis) by sharing communications with your customers about how your company is handling the crisis. This demonstrates transparency and builds trust with your customers. Your PR department can facilitate this by creating a statement or webpage that lets customers know how the company is navigating the COVID-19 crisis.
Companies that are serious about retaining their customers during the coronavirus pandemic need a learning management system. Learn more about how an LMS can benefit your company by requesting an LMS demo of the TOPYX learning platform.
---
Sources:
[1] https://www.mckinsey.com/business-functions/risk/our-insights/when-nothing-is-normal-managing-in-extreme-uncertainty
[2] https://blog.hubspot.com/service/customer-retention-strategies
[3] https://www.business.com/articles/customer-retention-during-covid-19/