Two years ago, automation and augmented learning were significant trends in eLearning¹ and 2016 saw the growing emergence of microlearning and content curation trends.² Global interest in the benefits of online learning is proliferating and 2018 will be a year to watch.
In fact, the eLearning market will be worth about $325 billion by 2025.³ eLearning researchers and experts have weighed in on what 2018's trends will probably be, and their predictions might surprise you.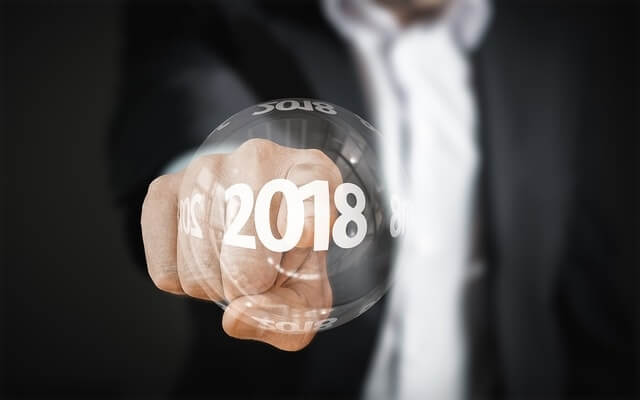 What Will 2018's Top 3 Corporate eLearning Trends Be?
It's tough to say with total certainty what will be trending in specific industries in the future, but here are a few corporate eLearning trends that will probably be big in 2018:
Digitized informal learning

-- The concept that some people are more receptive to informal learning practices is nothing novel. But, the idea of digitizing informal learning and using it in corporate training is. Technology Advice commented, "

By offering native content and collaborative tools, organizations can provide a well-rounded approach that works better for learners. All interactions and ideas can be tracked and recorded for quick access later, making them even more valuable as a reference tool."4
Video-based training -- Most learning management systems enable video to integrate into employee training. Because it is so beneficial to learners, many corporate training programs utilize interactive video.5 The infographic

Top eLearning Trends for 2017-2018

predicts that the video-based training trend will swell in 2018: "A picture is worth a thousand words, and a video is worth a million words! Video learning is on the rise and will dominate multimedia learning in 2018 and beyond."6
Open platforms -- In the past, closed eLearning platforms were sufficient for corporations. These LMS' won't cut it in 2018. Today's organization requires a learning management system that seamlessly integrates a variety of systems without disrupting the flow of everyday training. On a given day, the average employee uses a plethora of applications in addition to an LMS. An open LMS framework allows company leaders to design and deliver corporate learning content that mingles well with many different applications and systems via LMS integrations like Tin Can API and Learning Tools Interoperability (LTI). These flexibility-promoting integrations may become increasingly in-demand in 2018.
Related Reading: 4 Online Learning Trends Impacting Corporate Learning
Trendy or Timeless? TOPYX LMS Gives You the Best of Both.
Across all industries, trends are inevitable. So are ongoing organizational needs such as corporate training. When it comes to investing in a corporate LMS, there's no need to choose between 'trendy' and 'timeless'. TOPYX LMS is a platform that supports current trends as well as a company's unchanging requirements.
An LMS might be trendy, but does it have timeless features that meet your company's needs? TOPYX LMS does. Request a free demo of TOPYX LMS and set your business, non-profit, corporation, or healthcare organization up for success in 2018.
"Features like language localization, eCommerce, social and collaborative learning tools, learning paths, reporting, an eLearning content library, and more support trends as well as everyday training." -- TOPYX, Online Learning Trends Enhancing Employee Productivity in 2017
---
References
Williams, Isabel. 7 key eLearning trends for 2016. https://elearningindustry.com/7-key-elearning-trends-for-2016. April 25, 2015.
Penfold, Steve. The 10 eLearning trends to watch in 2017. https://elearningindustry.com/top-10-elearning-trends-to-watch-in-2017. December 13, 2016.
Nasdaq. Global e-learning market to reach $325 billion by 2025. https://globenewswire.com/news-release/2017/02/06/914187/0/en/Global-E-Learning-Market-to-Reach-325-billion-by-2025-Rapid-Growth-in-Online-Content-Digitization-Innovations-in-Wearable-Technologies-are-Flourishing-the-E-learning-Industry.html. February 6, 2017.
Gatto, Shel. 10 eLearning trends that promise to make 2018 a powerful year for education. http://technologyadvice.com/blog/human-resources/elearning-trends-that-promise-to-make-2018-a-powerful-year-for-education/. September 5, 2017.
E-Learning Infographics. Top eLearning Trends for 2017-2018. https://elearninginfographics.com/top-elearning-trends-2017-2018-infographic/. October 10, 2017.
Buljan, Mario. 6 benefits of using interactive videos in online learning. https://elearningindustry.com/interactive-videos-in-corporate-training-6-benefits. August 16, 2017.