In 2016 the Brandon Hall group reported that 44 percent of companies planned to switch to a new learning technology solution (a different corporate LMS, for example) by 2018.¹ The top reason cited by Brandon Hall for company dissatisfaction with current learning technologies was poor user experience. Running an LMS demo is the best way to decrease the chance of replacing a learning management system in the future.
The Benefits of an LMS Demo
A corporate LMS demo usually gives potential customers a good idea of the type of user experience the platform will deliver. Demoing an LMS also...
Gives employees/users a chance to provide management with feedback. This feedback will go a long way in helping company leaders choose the right learning management system on the first try. The main purpose of an LMS is to provide training, so there is great value in ensuring learners feel comfortable with a platform they will be using regularly.
Gives company leadership insight into the quality of support the corporate LMS provider offers. This is important because some eLearning system providers offer incredible customer service, and some don't. Just because an LMS has all the features a company needs, that doesn't mean it's right for that particular organization. A provider's customer support should also be a deciding factor in which LMS to choose. Some companies need significant customer support/help with installation, launch, and implementation, whereas organizations that have sufficient IT staff won't need as much help. An LMS demo can be very telling about the quality of support services offered.
"Your employees' opinions of the LMS you are demoing should be of utmost importance to you. Perhaps more than any other type of user, they will be interacting with the eLearning platform most frequently. Launching a learning management system demo and then requesting employee feedback increases your chances of choosing an LMS that all of your employees will be excited about using." -- TOPYX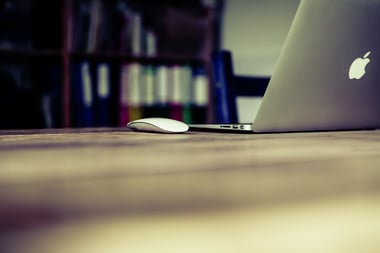 A Corporate LMS Demo: What to Expect
Running an LMS demo is usually a straightforward process. When demoing a corporate learning management system, you should expect...
1) A preview of all or most LMS features -- Corporate eLearning systems have long lists of features. During an LMS demo, expect to experience these features as you would were the system live.
2) To find out how user-friendly an LMS is -- Is an LMS simple to navigate? Does it have a clean, beautiful design? Is it easy to log in and out of? These are questions that ask how user-friendly an eLearning system is. An LMS demo will give you the answers you need to determine the type of learner experience your users will have.
Some eLearning system providers don't offer a true demo, but rather a generic tour of the product. In these cases, ask the provider plenty of questions about the LMS before deciding if it's right for your company.
Request a Free Demo of the Corporate LMS TOPYX
There are hundreds of corporate learning management systems to demo. If you're not sure what product to start with, request a free demo of TOPYX, a full-featured, award-winning learning management system that provides a superior demonstration.
Many people balk at the idea of purchasing clothing before trying it on. It's surprising that this same attitude doesn't always carry over into trying out expensive technologies prior to purchasing them. By running an LMS demo, you will help keep your organization out of the sizeable percentage of companies that plan to switch to a new learning technology solution.
---
References
Brandon Hall Group. Thinking of replacing your LMS?

http://www.brandonhall.com/blogs/thinking-of-replacing-your-lms-3/

. August 23, 2016.