Company leaders become interested in LMS software for a variety of reasons, usually because they want to maximize employee training. What they often end up discovering is that an LMS, or learning management system, does far more than just deliver training. It can also encourage collaboration, increase sales and decrease the cost of training.¹
Despite its considerable benefits, some organizational decision makers avoid investing in eLearning software due to high costs and complicated pricing. Education about common LMS software pricing models can help alleviate some of their trepidation. By understanding LMS costs, corporate leaders can make sound decisions about purchasing the eLearning tools their businesses need.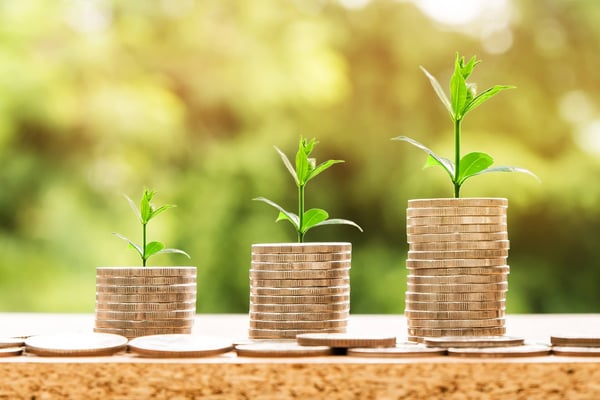 The Three Most Common LMS Pricing Models
eLearning software isn't cheap. It's an investment that's worth making since a correctly implemented LMS can have a great ROI. Here are three common pricing models you'll come across when shopping for a new system.
Pay-Per-Use -- This pricing model differs from LMS to LMS. It can entail fees per course, per user; materials-delivered-per-course fees; or number-of-class-attendees fees.

What you need to know is that any LMS system using this pricing structure will cost more as use increases. That can mean much higher costs for large enterprises that are training hundreds or thousands of employees.
License Fee -- A license fee LMS usually costs one flat rate to access, or to access for a period of time. But, there may be an annual support fee involved that can spike the cost of usage. Many license fee models also have user caps. The license fee is a set amount up to a certain number of users, then increases when you need to go beyond that.

License fee pricing is a great choice for smaller organizations with a set number of users. Large organizations or those that are growing may want to consider other options to avoid paying more than expected.
Unlimited Users or Flat Fee -- This type of LMS's service provider charges customers one flat fee each year for the use of the platform. Flat-fee LMSs are all-inclusive with respect to the software itself, no matter how many people you need to train or courses you need to create.

Large organizations with hundreds or thousands of employees usually prefer flat-fee pricing models because they know exactly how much they're paying every year. Since these LMS pricing models don't penalize you for adding employees, they're also a favorite of growing businesses.
Research the LMS Pricing Model that Fits Your Company
The quality of LMS software and number of LMS features determines the ultimate price of an eLearning system. The only way to discover the exact cost of individual LMS software is to research learning management systems with the pricing model you are most interested in. eLearning Industry provides a non-exhaustive list of the most popular LMSs in List of Corporate Learning Management Systems.²
Related Reading: Evaluating LMS Pricing Models: What Is Best for Your Organization?
Always Read the Fine Print on LMS Costs
A quick way company leaders can wreck a business' training budget is by not reading the "fine print" concerning what an LMS costs prior to purchasing it. This can result in getting stuck with a learning management system that charges unexpected fees, such as a pay-per-learner LMS that penalizes you for adding new employees. Interestingly, this is the pricing model most LMS service providers use.
A pay-per-learner, or per-seat-fee, LMS charges customers based on the amount of users hosted. Some of these LMSs have a user cap. A fee is assessed for each user that exceeds the cap.
Not surprisingly, this type of LMS can have negative financial consequences, driving up costs over time Discussing the details of an eLearning system pricing structure with the LMS provider can prevent the financial problems caused by per-seat-fee social learning software. While some companies may benefit from this category of LMS, many will fare better with an unlimited user learning management system.
TOPYX customers never have to worry about the price of their LMS software fluctuating. Whether they have 100 users or 10,000, the price of TOPYX remains constant.
Demo an Unlimited User LMS
Demoing an LMS is an important step in the learning management system selection process. Our blog article 3 Benefits of a Learning Management System Demo explains this in detail. Request a free demo of TOPYX, a fully hosted LMS with no per-user fees, today. Learn more about TOPYX Pricing here. (Note that TOPYX offers discounts to qualifying nonprofits.)
---
References:
eLearning Industry. How to dramatically reduce corporate training costs. https://elearningindustry.com/dramatically-reduce-corporate-training-costs.

eLearning Industry. List of corporate learning management systems. https://elearningindustry.com/list-corporate-learning-management-systems.