According to the Brandon Hall Group, 58% of companies plan to replace their learning management system (LMS) with either a different eLearning system or a new technology altogether.1 Clearly, many social learning platforms are failing despite their popularity (the LMS market is worth over $5 billion according to CNBC).2 LMS failure can be attributed to a number of factors, some having to do with software deficiency, and others with system implementation. Read on to discover common reasons why your company's LMS may be under-delivering.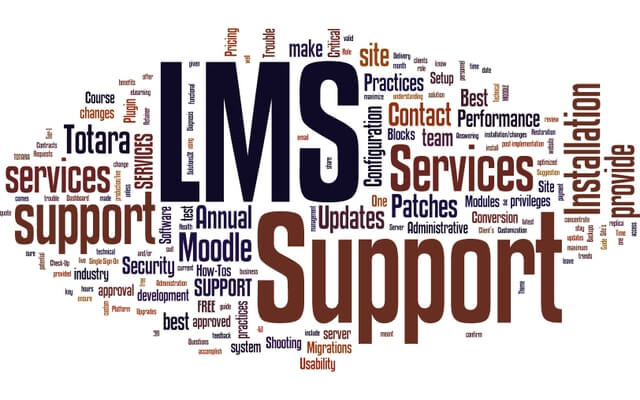 Why Learning Management Systems Fail
The LMS meets the needs of learning administrators, not learners -- An LMS can be a learning administrator's dream come true. Not only does it automatically deliver online courses, but it generates reports on learner progress and more. If an eLearning system doesn't cater to learners as well as administrators, it may fail. Most learners need for an LMS to be easy to use, customizable, engaging, and accessible. A full-featured LMS that is loaded with social learning tools can be a learner-centric, destined-for-success option for LMS seekers.

All stakeholders weren't involved in the LMS purchase

-- Sometimes, an LMS fails because it is the wrong product for a company. To prevent this, all stakeholders should be involved in the process of choosing an LMS. LMS expert Duncan Welder IV said,
"It's very tempting to make an executive decision in isolation when presented with attractive LMS features without consulting training professionals with diverse needs or asking the right questions. That's why it's important never to buy a system with a myopic, top-down viewpoint. It is critical to understand the expectations, goals, and needs of training professionals at all level of the organization." 3
Including all stakeholders in an LMS purchasing decision increases the chance that an organization will choose the best possible platform initially.
The LMS wasn't launched properly -- There is an art to launching an LMS. A proper launch is the result of intentional preparation and effective change management.4 It's helpful for an LMS provider to train a company's LMS admin team members, skillfully gui

ding them through the implementation process from start to finish. Generally, learning management system providers that offer superior customer support can do this.
4, The LMS has hidden fees -- Some eLearning systems lower the cost of corporate training and, subsequently, lower a company's bottom line. Our blog article Is a Learning Management System Really Worth the Money? stated,
"Moving training online eliminates the need for paper products, physical classrooms, and training-related travel. All of this adds up to a diminished bottom line."
This is not the case when LMS providers charge hidden (i.e., per-user) fees. Such eLearning systems may fail simply because they are too expensive to maintain.
Related Reading: What is an LMS?


TOPYX LMS Meet Learners' Needs, Charges No Hidden Fees
An LMS can appear perfect for your organization on paper but still fail if...
It doesn't cater to learners

All stakeholders don't weigh in on its purchase

It is launched haphazardly

Hidden/per-user fees are involved
Having trouble finding a no-fail LMS? If so, consider TOPYX, a fully hosted LMS that is user-friendly for both administrators and learners. The TOPYX customer support team walks with clients every step of the way through implementation, launch, and maintenance of the system. Best of all, there are zero per-user fees associated with TOPYX. Learn more about TOPYX by requesting a free demo!
---
References
Riptide. 7 ways that learning management systems (LMS) fail. http://blog.riptidesoftware.com/learning/index.php/2015/09/29/7-reasons-your-lms-fails. September 29, 2015.

Welder IV, Duncan. Why learning management systems fail. http://risc-inc.com/why-learning-management-systems-fail-part-1-of-3/. January 23, 2012.

Inside Higher Ed. How big is the LMS market? https://www.insidehighered.com/blogs/technology-and-learning/how-big-lms-market. September 19, 2017.

Denny, Juliette. The 4 stages of a successful LMS launch. https://elearningindustry.com/successful-lms-launch-4-stages. September 05, 2017.