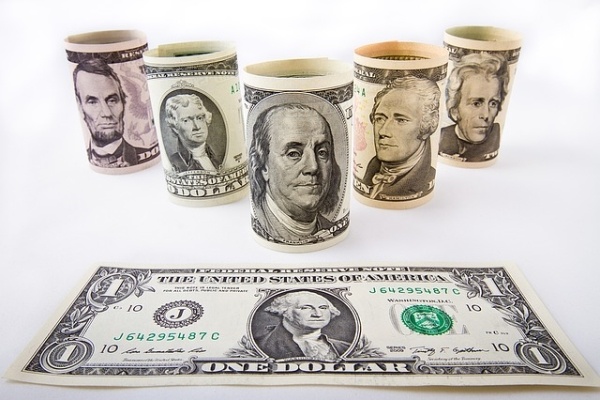 Is a learning management system, or an LMS, really worth the investment? This is a question many corporate leaders are asking themselves. A learning management system is a significant investment. Even an LMS that is economical can take a chunk out of a company's budget. Most company decision makers don't mind spending money on an LMS, but they want to be certain that they will receive a good return on their investment before they make a move. This is completely understandable.
Why a Learning Management System is Worth the Investment
A learning management system really is worth the investment. A lot of people agree. Nasdaq published an article mentioning a Zion Market Research report that revealed the value of the current LMS market. Nasdaq wrote, "According to the report, the global learning management system market was valued at around USD 5.19 billion in 2016 and is expected to reach approximately USD 19.05 billion in 2022, growing at a CAGR of slightly above 24% between 2017 and 2022." Obviously, plenty of company decision makers have purchased an LMS. Here are a few reasons why they (and we) think a learning management system is worth spending money on:
An LMS Trains Employees, Volunteers, and Members -- A company that doesn't offer quality training is a company on its way out. Today, training is more important than ever before. A learning management system is a computer program designed to train employees, volunteers, and members. Not just that, but it also tracks training and has reporting features. This makes it easy for administrators to get people the training they need to succeed.
An LMS Lowers Costs -- Although an LMS does involve an initial investment, the right type of LMS will eventually lower a company's costs of training. In How to Dramatically Reduce Corporate Training Costs, eLearning expert Christopher Pappas wrote, "There are a number of examples proving that eLearning is in fact lowering the cost of employee training. Research has shown that moving your training online not only allows you to allocate valuable resources to other areas of your budget, but also makes the training process even more effective." Moving training online eliminates the need for paper products, physical classrooms, and training-related travel. All of this adds up to a diminished bottom line.
An LMS Promotes Innovation -- If a company or nonprofit wants to generate income, it must promote innovation. An LMS does just that. By providing social/collaborative learning tools, an LMS facilitates brainstorming, teambuilding, and invention.
The answers to all your questions about what an LMS is and how it can benefit you.
Try an LMS Before You Buy It
Are you considering launching a learning management system? Would you like to discover whether or not an LMS will truly pay off in the way you want it to before you make the investment? If so, consider requesting an LMS demo. A learning management system demo allows you to "try before you buy," which can be more than helpful when making a decision about purchasing an eLearning platform. If you are interested in a fully hosted LMS with no per-user fees, request a demo of the LMS TOPYX®.
TOPYX LMS is Fully Hosted, Guaranteed Low-Cost, and Full-Featured
Whatever you're looking for in an LMS, TOPYX LMS probably has it. In fact, TOPYX LMS...
Is full-featured -- TOPYX LMS was designed to meet the training needs of an organization -- all of them. That's why it has built-in features like collaborative learning tools, social learning tools, realtime chat, web conferencing, Learning Tools Interoperability, eCommerce, language localization, and much more. These features make it possible for a company to more than adequately train its employees, members, and volunteers, facilitate innovation, reduce costs, and generate income.
Has no per-user fees -- If there's one thing you want to avoid when choosing an LMS, it is per-user fees. Many LMS providers charge a fee per user once a client reaches a user cap. Once this cap is reached, a client has two options: 1) Don't allow any other users to access the LMS, or 2) Pay for each additional user (i.e., be penalized for exceeding the cap). TOPYX LMS clients never have to worry about this. With TOPYX LMS, you have no user cap. Whether you have 100 users or 1,000 and beyond, the same low, flat rate applies. Learn more about TOPYX's affordable pricing here.
Offers special pricing for qualifying nonprofits -- Too often, nonprofits go without an LMS due to a lack of funds. This is unfortunate since an eLearning system can help a nonprofit generate new income by enabling mobile donations, etc. TOPYX understands the unique struggles a nonprofit faces; that's why TOPYX LMS offers special pricing to qualifying nonprofits. If you run a nonprofit and feel you cannot afford an LMS, TOPYX LMS might be the perfect training solution for you.
We think that the right type of learning management system is well worth the investment. So do hundreds of other eLearning enthusiasts, LMS providers, and organizations. If you give an LMS demo a try, you may discover that you are a believer, too.