One hundred million individuals volunteer for various organizations each year, providing at least $150 million in free labor and services.¹ The percentage of these individuals that receives thorough training is unknown. What is known is that properly training volunteers is a critica l aspect of building a thriving association.²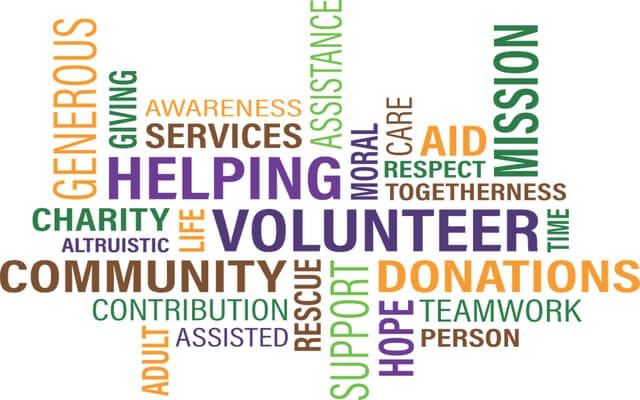 Why Leaders Should Train Nonprofit Volunteers
Non-profit volunteers should never be taken for granted. They are the lifeblood of an association, often keeping struggling organizations afloat. Custom Development Solutions stated that, in addition to saving organizations money, volunteers
Provide better service to customers

Increase contact with the greater community

Reduce costs of services

1
It is for these reasons that volunteers should be trained: so they can provide the best customer service, build strong connections with the community, and reduce the costs of an association's services. In many cases, nonprofit volunteers can be quickly trained through a learning management system (LMS).
LMS Training Is Multi-Beneficial for a Nonprofit Association
Volunteers' efforts are maximized when they receive training via a learning management system. An LMS benefits nonprofit associations by
Lowering a nonprofit's bottom line

Increasing revenue (an LMS can potentially

triple

a nonprofit's revenue by enabling mobile donations)

Training volunteers, members, and employees
Learn more about these specific benefits in our blog article How Nonprofits Benefit from a Learning Management System.
How to Train Your Nonprofit Volunteers Using an LMS
If nonprofit leaders wish to create a well-functioning association that is financially healthy, it is critical that they make volunteer training a priority. A learning management system simplifies the process of training nonprofit volunteers, as well as members and employees. In How Nonprofits Benefit from a Learning Management System, we wrote,
"...a learning management system trains a nonprofit's members, volunteers, and employees through online courses. In fact, this is precisely what an LMS is designed to do. Many full-featured LMSs are created not only to train individuals, but also to track training."
A nonprofit's leaders can use an LMS to train volunteers in just two steps:
Orient volunteers to an association's history and objectives

-- The first step in the training process is creating an online course that outlines a nonprofit association's history and objectives. Learning about an organization's origins and core values will excite volunteers, and discovering its objectives will give learners clarity about what their role is within the association.
Teach volunteers organizational protocol and best practices

-- Some volunteer duties are very simple, whereas others are complex. Either way, it's important that helpers learn to carry out their tasks with precision. They should also learn best practices for physical safety, cybersecurity, etc. Delivering learning in small, 3-5 minute segments (microlearning), through video, audio, or online game, can be an effective training method. Most corporate LMSs feature tools that facilitate microlearning.
Administrators and organizational leaders can create eLearning courses that cater to nonprofit volunteers' needs by utilizing LMS content creation tools.
Why Nonprofit Associations are Shifting to eLearning
It was reported by Learning Solutions Magazine that 7,000 out of 360,000 trade associations across the country were affected by a shift in training priorities to eLearning.3 Nonprofits are shifting to eLearning delivered through an LMS because it results in superior volunteer training that strengthens ties with the community, reduces costs, and increases revenue.
Does your nonprofit association need to increase its training initiatives? If so, request a free demo of the fully hosted, full-featured LMS TOPYX.
Discover more about how a nonprofit association benefits from an LMS in our blog article Why Associations and Nonprofits are Turning to eLearning.
---
References:
Custom Development Solutions. Importance of Volunteers. http://www.cdsfunds.com/volunteers_what_can_they_do_for_you/.
The Fundraising Authority. How to Train Your Non-Profit's Volunteers. http://www.thefundraisingauthority.com/volunteers/train-your-volunteers/.
Learning Solutions Magazine. Build Your Business: Associations and Non-Profits are a Growing e-Learning Market. https://www.learningsolutionsmag.com/articles/133/build-your-business-associations-and-non-profits-are-a-growing-e-learning-market.