In April of 2020, the White House introduced "Opening Up America Again," a plan for reopening the economy so that Americans could safely get back to work amid the COVID-19 pandemic. Many organizational leaders were thrilled to know that they would be allowed to resume business at some point soon -- especially leaders of organizations that have been hardest hit by the coronavirus, such as nonprofits.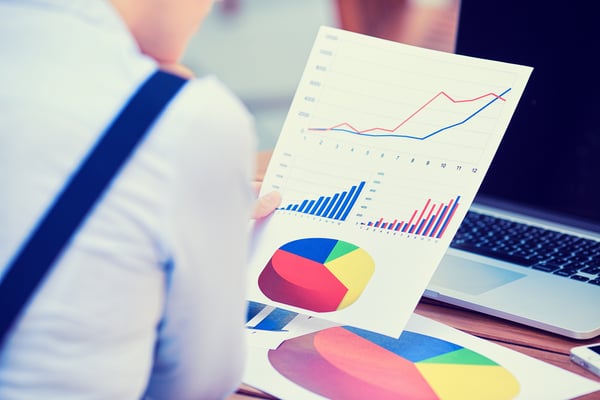 Nonprofits have been severely
affected by COVID-19
According to Philanthropy News Digest, "Most nonprofit organizations globally report being negatively impacted by COVID-19."1 This statement was based on a study conducted in March of 2020 by the Charities Aid Foundation of America that included nearly 550 nonprofits in 93 countries. The results revealed that "96.5 percent of respondents reported negative impacts related to the virus."2 According to the survey:
Nearly 68% of nonprofits have seen a drop in contributions.
63% of nonprofits have experienced disrupted contact with clients, donors, and recipients due to travel restrictions.
About 56% of nonprofits have had issues with client relations.
Almost 49% of nonprofits have experienced disruptions with staffing.
Creating a healthy workplace can boost employee performance
As your workplace reopens, it will be of utmost importance that your employees feel comfortable returning to work and know that every effort is being made to ensure their safety. This will enable them to perform well, generating lost income.
You can provide a sense of security and ensure employees stay safe at work by taking some safety-promoting steps that government officials may not be mandatory for every organization, such as installing high-quality air filters and increasing ventilation rates in workspaces.
Increasing the quality of air doesn't just promote safety. According to Arista, it can also boost productivity. "Many studies have found links between poor ventilation, indoor air quality and health," stated Arista.3 "However, research recently published in the Harvard Business Review went a step further to demonstrate a clear relationship between improved ventilation and enhanced cognitive function (and even decision-making) from knowledge workers."
In addition to improving air quality and adopting all government-mandated workplace health and safety tips, consider creating a "Safe at Work" eLearning course through a learning management system that supports nonprofit training. The course could cover best practices for preventing or slowing the spread of COVID-19 and creating a healthy workplace that promotes productivity and increased revenue.
Nonprofits should seek relief funding to get back on their feet ASAP
In addition to creating a healthy environment for employees, nonprofits should seek relief funding that will help them recover from the effects of COVID-19. The Center for Disaster Philanthropy is a good resource for struggling nonprofits.
For example, its COVID-19 Response Fund was designed to support nonprofit organizations "working directly to respond to the pandemic among vulnerable populations in order to help build their capacity to address the most pressing needs," stated the Center for Disaster Philanthropy.4
Related Content: 3 Improvements Leaders Should Consider When Business is Slow
Nonprofit organizations should also seek out additional private funding sources to help them recover financially as the economy reopens. The Hewlett Foundation offers COVID-19 resources for nonprofits and helps these organizations navigate federal benefits, find funding opportunities, and more. Learn more about the Hewlett Foundation and how it can help your nonprofit recover from COVID-19.
In addition to finding funding and grants, nonprofits should be aware that some companies offer associations products for a discounted price. For example, TOPYX eLearning platform provides a discount for qualifying nonprofits. Request a demo for more information.
---
Sources:
1. http://philanthropynewsdigest.org/news/most-nonprofits-worldwide-report-negative-impacts-of-covid-19
2. https://www.cafamerica.org/wp-content/uploads/CV19_Report_CAF-America.pdf
3. https://aristair.com/blog/how-does-workplace-ventilation-impact-employee-productivity/
4. https://disasterphilanthropy.org/cdp-fund/cdp-covid-19-response-fund/