The global AI chatbot market is expected to reach an astounding $1.23 billion by 2025.¹ Chatbots, which are the hottest technology trend at the moment, are changing the way companies do business and individuals interact with their mobile devices. As a result, they are changing how mobile learning works.
Related Reading: 4 Reasons Why Mobile Learning is the Future
What Is a Chatbot, and Why Does It Benefit Companies?
Futurism defines a chatbot as "a relatively new artificial intelligence app meant to act like your best friend. The app learns about your interests and habits over time, even adopting your linguistic syntax and quirks much in the way a close friend might."² According to this source, the app also asks relevant questions about your life and offers judgement-free emotional support. A few chatbot platforms are:
Facebook Messenger

WhatsApp
WeChat
Slack
The chatbot was designed to combat the isolation social media causes. It is free and available to all over the age of 18.
Chatbots not only benefit individuals, but also businesses. According to Business Insider, "Facebook's expansion with Facebook Messenger (a chatbot) has been giving businesses the opportunity to better reach their target audience through different APIs, and chatbots are becoming a necessity in certain industries."³ This is a perfect example of how chatbots benefit businesses.
"Within the global chatbot market, approximately 45% of end users prefer chatbots as the primary mode of communication for customer service inquiries." -- Business Insider4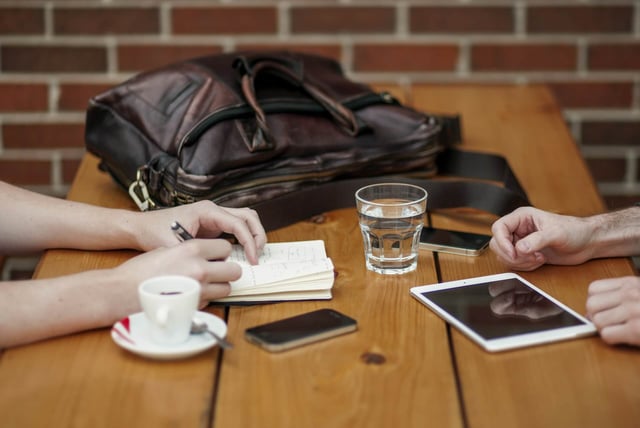 AI Chatbots are Changing Mobile Learning. Here's How.
Chatbots are transforming the way people interact with their mobile devices, as well as the way companies serve their customers. They are making user experiences with mobile devices more personal and social than ever. As a result, these chatbots are changing mobile learning.
Mobile learning is learning that takes place through mobile devices such as tablets and smartphones. eLearning Industry reported that 47 percent of companies use mobile devices in their training programs.5 Mobile learning is much more informal and social than traditional, classroom-style learning, and chatbots increase this mode of learning's ability to meet the individual needs of learners, maximizing the learning experience. Here are a few specific, strategic ways chatbots are changing mobile learning for the better:
Chatbots guide learners in simulated mobile learning environments. They also instruct individuals throughout the entire learning process, interacting with them as a teacher would. They provide feedback to learners that helps them quickly overcome hiccups in their learning journey, allowing them to gain new skills more quickly.
"Bots reinforce (the) learning experience by imparting relevant information at certain intervals, in response to various triggers," stated a contributor to eLearning Industry.

6

This enhances the mobile learning experience and prompts learning through the learning process.
Chatbots offer more opportunities for employees to connect with their peers via mobile device, making mobile learning more collaborative, effective, social, and productive.
Chatbots can send reminders to learners to interact with training via mobile device. This may increase the rate at which employees participate in training.
Chatbots track the performance and progress of mobile learners.
AI chatbots are helpful to companies, employees, and customers. To claim they are transforming mobile learning is an understatement. Discover more about mobile learning in our blog article Mobile Learning Solutions: What's In It for Corporate Training?
---
References
1, 3, 4. Business Insider. The latest market research, trends and landscape in the growing AI chatbot industry. http://www.businessinsider.com/chatbot-market-stats-trends-size-ecosystem-research-2017-10. October 20, 2017.
2. Futurism. Your new best friend: AI chatbot. https://futurism.com/ai-chatbot-meaningful-conversation/. January 29, 2018.
5. eLearning Industry. 7 surprising mobile learning statistics eLearning professionals should know. https://elearningindustry.com/surprising-mobile-learning-statistics-elearning-professionals-know. January 22, 2017.
6. eLearning Industry. AI chatbots in eLearning: trends embracing across digital landscape. https://elearningindustry.com/ai-chatbots-in-elearning-trends-digital. February 19, 2018.