Microlearning is one of the most effective types of corporate training employers can leverage. Whereas traditional training can be draining to some learners, microlearning is a different story.
Microlearning, which eLearningIndustry.com defines as, "The more engaging, less time-consuming, and cheaper-to-produce sibling of regular eLearning," is beneficial to learners as well as employers.1 In addition to being easy for employees to engage with, microlearning promotes knowledge retention, better transfer of skills, and it benefits companies by helping them implement mobile learning and create online courses more quickly.2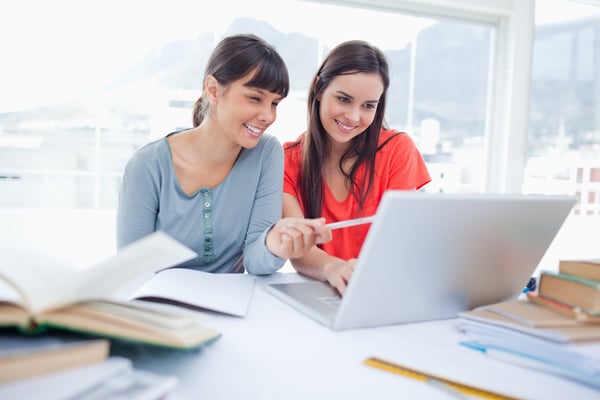 Don't Leave These Microlearning Tactics Out of Your Employee Training Program
1. Infographics
An infographic is one of the most popular forms of microlearning. Infographics can communicate a plethora of key facts and figures to learners at a glance. Best of all, they can be created quickly and for little cost. In-house SMEs often make the best infographic authors because of their rich knowledge base.
2. Branching scenarios
If you want to provide a fast challenge to learners that promotes critical thinking, including a branching scenario in your next corporate eLearning program course. A branching scenario differs from a mini scenario because it presents one complex problem as opposed to several surface-level problems. Like many other forms of microlearning, branching scenarios are interactive. They add value to just about any eLearning course.
3. Games
If you asked your employees what type of microlearning they'd like to see more of in your company's corporate eLearning program, "games" could be the answer you'd receive from the majority of your staff. This is because gamification makes training more fun. Like branching scenarios, games are highly interactive and can be completed quickly. Best of all, most eLearning can be gamified.
4. Quizzes
Although perhaps not as popular with learners as games are, quizzes are an effective form of microlearning. They allow employees to quickly check their understanding of an online course's key concepts and also give administrators insight into how well a learner is doing. Quizzes can be interactive, but they don't have to be. What counts is that they give learners an idea of whether or not they are grasping the materials presented to them.
5. Podcasts
Want to integrate information-packed, free microlearning into your corporate eLearning program? You can't go wrong with a podcast. While some podcasts are too long to be classified as microlearning, others take just 15 or 20 minutes to listen to. For more succinct learning, podcasts can be broken down into smaller segments consumable in more than one sitting.
6. Blog posts
When adding microlearning to employee training, don't forget about blog posts. Reading a blog post is one of the best ways to quickly gather information and attain new skills (soft skills, especially) that can immediately be implemented on the job. In addition to including blog posts from industry experts, consider allowing employees to create some blog content to share with their peers. If you want to facilitate learner content curation, a learning experience platform (LXP) would make a great investment for your company.
Microlearning Makes It Easier for Employees to Participate in Training
Chances are your employees want ample training opportunities. However, finding the time to train can be a challenge. Business News Daily quoted Dora Gao, product owner at Harvard Business Publishing Corporate Learning: "The beauty of microlearning is that it can be consumed even when the learner only has a small amount of time to allot to it…" 3 Microlearning simply makes it easier for workers to participate in corporate training and gain new competencies that make them better employees.
Interested in how you can incorporate microlearning into your learning management system? Read our blog post, "3 Ways to Deliver Microlearning with LMS Software" or contact TOPYX for a personalized LMS demo.
---
References:
1. https://elearningindustry.com/what-is-microlearning-benefits-best-practices
2. https://elearningindustry.com/benefits-of-microlearning-case-studies
3. https://www.businessnewsdaily.com/10504-microlearning.html