Less than half of U.S. employees are highly engaged in learning.1,2
While there is no quick fix for increasing an employee's level of engagement in learning and development, integrating microlearning into training modules with LMS software is a great place to start.
What Is Microlearning?
Microlearning is an effective form of training that consists of small learning units as opposed to the larger modules associated with classroom-style training. A segment of microlearning is typically 3-5 minutes long.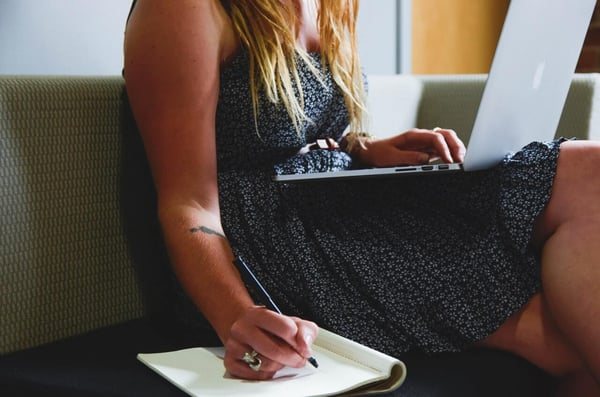 Here are a couple of examples of how highly successful businesses are increasing employees' skill sets with microlearning:³
BuzzFeed Food TV uses social media to deliver hundreds of recipes in video form to employees. The videos are short and easy to grasp. Oreo employs the same strategy - its videos are just 25 seconds long.
Dominos is upskilling its workers by forgoing traditional training for short learning modules that instruct employees in how to create the best possible product. Franchise owners have noted that microlearning results in less time away from work and increase employee engagement with training.
Microlearning can be delivered in multiple formats. A short video, audio recording, game, quiz, blog post or article are also effective forms of microlearning that take minutes to consume.
How Microlearning Benefits Employees
Microlearning is beneficial to employee learners because it is easy to comprehend and recall. Since it is often accessed repeatedly for comprehension, microlearning increases information retention. This helps companies as well as employees because training content is a financial investment. Microlearning helps workers remember the information conveyed in training long-term, increasing their productivity and giving organizations a better return on their investment.
3 Tips for Delivering Microlearning With LMS Software
You can deliver microlearning through various platforms, but company leaders will simplify the process by administering it with LMS software. Here are three ways to do this:
Add microlearning supplements to regular courses -- Microlearning is a way to share succinct, helpful real-life experiences and tips from top employees in any department. If your company is involved in sales, have your top salesperson record a 2- or 3-minute video on his or her secret to handling difficult prospects. Add this as a microlearning supplement to a regular online course. Or, drive training retention by tacking a mini-quiz or assignment to the end of a course.
Create mini-courses with LMS tools -- Create a media-rich interactive learning module that takes no more than 5 minutes to complete with your LMS's content management tools.

These tools allow you to use documents, audio and video in your modules, so take advantage of all of these learning formats.
Break up longer content -- To turn regular learning into microlearning, simply break up longer content, such as a full webinar, into bite-sized pieces and label them with the specific skills employees need to learn. Workers can then easily find the section of the webinar they need for their job right at that moment.
Related Reading: Why Microlearning Is the Future of Corporate Training
Could Microlearning Improve Your L&D Strategy?
If you aren't seeing the results you want from your L&D strategy, it could be because microlearning isn't included. Use LMS software to deliver microlearning and increase employee engagement with training, as well as information retention.
---
References:
Access Perks. 2018 employee engagement and retention. https://blog.accessperks.com/2018-employee-engagement-loyalty-statistics.

U.S. L&D report: 2018: Benchmark your workplace learning strategy. https://www.findcourses.com/prof-dev/l-d-articles/us-ld-report-2018-13461.

AllenComm. 7 awesome microlearning examples. https://www.allencomm.com/blog/2015/12/7-awesome-microlearning-examples/.