According to a recent market report, the LMS market is expected to grow from 9.2 billion in 2018 to 22.4 billion by 2023.¹ And even though 85 percent of companies² use an LMS, 38 percent are actively looking for a new platform and another 20 percent stated that they would not renew their subscription to their current platform.
Many organizations that are new to eLearning are looking into using an LMS, while those that do currently use an LMS are in the market for a new solution.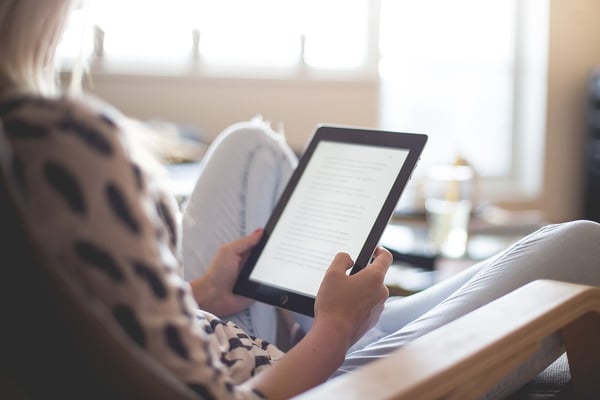 There are many reasons why companies may want to switch LMS systems, but cost is one of the most significant factors in the equation. Along with features, content, and technological considerations, the price of an LMS can greatly affect its feasibility and ROI, especially for large enterprises training thousands of users.
Most enterprise teams are on top of the cost element, going through a thorough research process that compares LMS pricing models such as per learner, per course, and flat fee, many LMS systems end up costing far more than they appear. But hidden costs, particularly recurring hidden costs, are one the major culprits driving up LMS pricing.
Recurring costs that aren't clearly defined will affect ongoing expenditures for the entire life of your LMS, decreasing ROI and negatively affecting your L&D budget. So whether you're switching from a current LMS system or looking to make your first purchase, be sure to consider the five recurring costs below, which are not always clearly explained by vendors upfront.
5 Recurring LMS Fees that May Surprise You
1. Per User Fees
Our number one recurring fee is also our least surprising - but it's so influential to enterprise budgeting that it's worth including.

Enterprise businesses and associations often train thousands of employees, members, or contractors every month, with the number of people accessing the LMS varying from one month to the next. Perhaps training is only required for a small number of employees one month, so your numbers decline dramatically. On the other hand, if regulations change, new training may need to be rolled out to all employees on short notice. Your company may also grow quickly over the holidays (common for retail companies), then costs may rise as well.

It is important to understand how your company will be charged when the number of learners changes. Will charges decline in slow months, or do you pay a consistent minimum? If your number of users exceeds expectations, are you charged for each additional user, or for a set amount of additional seats beyond the original number? If you're looking at a per-user system, try to budget for your highest number of monthly users so you're not hit with unexpected expenses.
2. Per Seat Fees (Admin)
Much like per-user fees, per-seat fees kick in when the number of people using the system increases. When your company grows, or you expand LMS training to additional departments or job functions, more administrator seats may need to be added to the LMS to manage additional content and users.

Some LMS vendors charge a separate fee for adding new administrators to the system that can affect the total LMS cost in years to come. Per-seat fees are often monthly or annually recurring costs, so it's important to research what your LMS system offers. Most LMS systems include a certain number of administrators in their base price, but may charge additional fees if you go over that number. The same is true of many other enterprise platforms, including CRMs, sales tools, and marketing automation software.
3. Licensing Fees
Most companies already using an LMS are familiar with software licensing fees. Usually charged annually or semi-annually, software licensing fees are standard and ensure that the contract between LMS and client is valid and up to date.

However, if you're not careful, you may run into other licensing fees as well. The most common is a content licensing fee, which applies to purchased content created by third-parties, often the LMS software provider themselves. With content licensing models, companies don't have the ability to use content for an unlimited period of time or with unlimited users. Instead, restrictions are put in place based on the amount, type, and length of employee access to specified content.

Content licensing fees vary from one vendor to another, recurring at predetermined intervals. Review content and other licensing parameters prior to making a final LMS decision to ensure you're budgeting accurately.
4. Maintenance, Support, and Upgrades
Maintenance for an LMS may either be overseen by the vendor, or handled by an enterprise's in-house IT department. In a SaaS-dominated market, the latter is rare. Typically, LMS software is maintained by the vendor, although the extent of maintenance, upgrades, and customer service varies greatly and may contain hidden costs.

Customer support is the most likely area where you'll run into recurring hidden LMS fees. High support needs may lead to additional vendor charges based on the severity of issues, the number of calls, or the time spent on system maintenance. Some companies will offer additional support options (such as a dedicated team) for additional cost.

You may also run into additional fees for upgrades. While regular maintenance such as fixing bugs is generally included in upfront costs, adding new functionality to the system or large-scale upgrades may not. Some vendors, especially cloud-based LMS vendors, include regular upgrades in their base cost; but if they do not, then customers must choose whether or not to accept the upgrade at an additional cost, or continue using their existing system. Eventually, legacy systems may no longer be supported and upgrade charges will add to the budgeted LMS amount.
5. Admin Training
Administrator and system training costs are always a wild card depending on which LMS provider you use. Training costs for existing staff may be included at implementation, but they may also incur an additional one-time fee, which is easy to account for at the start of a relationship.

Unfortunately, many enterprises need additional training throughout the life of their LMS system. If your company adds or changes L&D staff, additional training will be required. Some training can be provided by in-house experts, but to fully utilize systems, including new functionality, enterprises are better served by periodic training and audits from LMS experts. Your LMS vendor will likely charge for training new staff members past the launch date. Many also charge for audits of your LMS site and periodic reviews that will help you maximize system use and ROI.

We recommend budgeting for ongoing, episodic training sessions to ensure your staff are up to date throughout the life of your LMS contract - or choosing an LMS system that includes ongoing training. If you choose not to include professional training in your budget, make sure to account for in-house training and onboarding, as well as additional time for staff who may take longer to get up to speed on efficient system use.
Choose an LMS that's Functional and Fits Your Budget
Choosing the right learning management system for a large enterprise is complicated. Not only will your L&D staff need to focus on the best content management and delivery system for users, finance professionals will also get involved, as will your IT and security departments. Taking all their needs into account is important to buy-in and effective use after the LMS is implemented.

Once your corporate LMS is selected and launched, you should be able to focus on getting the most from the system without worrying about the possibility of exceeding your LMS budget with hidden fees. Being aware of different types of hidden LMS fees can help you to ask the right questions during the selection process, and make a better-informed decision.
---
Resources:
¹https://www.prnewswire.com/news-releases/lms-market-worth-22-4-billion-by-2023-exclusive-report-by-marketsandmarkets-tm--865338030.html
² https://www.unboxedtechnology.com/learning-changed-has-your-lms-kept-up/