The novel Coronavirus, which causes a respiratory disease called COVID-19, has spread rapidly across the globe and resulted in the loss in over 20,000 lives at the time of this publication.1 It has also led to widespread job loss and caused productivity to plummet in the workplace due to disruptions in the way employees work, increased stress concerning COVID-19, and reduced hours.
A learning management system (LMS) will be invaluable to companies grappling with the challenges of the pandemic.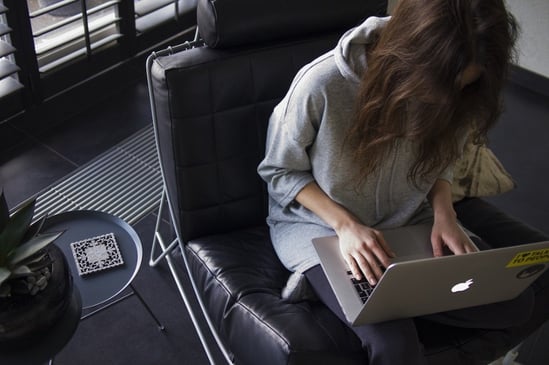 How an LMS Can Help Your Company Make it Through the COVID-19 Pandemic
Here are a few ways a learning management system can be a boon to your business as you navigate the current global health crisis:
1. An LMS enables staff to work and train remotely
As the COVID-19 pandemic advances, it's becoming increasingly important that companies give their staff the option of working remotely. Many government officials have urged companies to allow as many employees as possible to work from home.
"Companies are encouraged to explore letting their employees work remotely and to limit in-person interactions, replacing them with video and telephone conferences," stated Business2Community.com.2
A learning management system's primary purpose is to enable employee training via tools that allow companies to create, distribute, track, and report on training (LMS reporting). But an eLearning system can also foster remote work by putting tools such as video conferencing and real-time chat at employees' fingertips, helping workers remain productive and up-to-date with their training.

2. An LMS promotes a sense of community and normalcy for workers
A full-featured LMS will offer social learning tools that promote a sense of community, belonging, and togetherness during this time of physical and emotional isolation. Some of these LMS features and tools are the same ones that enable remote work and training (for example, real-time chat and video conferencing).
Others include online communities and forums that give learners a space to connect through asking questions about training or work projects and giving advice/offering learning and work-related resources, such as YouTube videos and blog posts.
Now more than ever, employers should do all they can to unify their workforce since many employees are physically separated. This can lead to poor productivity and low morale. By implementing an LMS, organizations can increase collaboration and help workers feel connected to the company and each other, no matter where they are located.
3. An LMS enables administrators to create Coronavirus-related compliance training

Many employees are panicking in response to the COVID-19 pandemic. A sizable number of workers are likely worried about losing their job or about having to make the switch from working at the office to working from home. But most of all, they may be worried about contracting the Coronavirus or passing it along to more vulnerable individuals. Some working in an office setting are probably fearful of catching COVID-19 at work.
Employers can combat fear in the workplace, which can lead to low productivity and emotional unrest, by using an LMS to create and manage Coronavirus-related compliance training that provides education about what COVID-19 is, how it spreads, who is most vulnerable to it, how to prevent or slow its spread, and best practices for working and remaining productive during a pandemic.
This type of training would help ease employees' concerns about Coronavirus and help them feel more empowered. Also, if employees could look to their workplace for reliable information about COVID-19, they may find themselves relying less on sources that fuel their fears.
Related Reading: Compliance Training is Critical for Today's Organizations
An LMS Promotes Organizational Success in the Face of the Global Health Crisis
The COVID-19 pandemic is throwing plenty of curveballs at companies that had a healthy bottom line just a few short weeks ago. To get through this global health crisis and come out stronger on the other side, organizations will need to implement digital tools, such as a learning management system, that enable remote work and training and promote productivity, collaboration, community, compliance, and emotional stability.
For more information on how eLearning tools can help during this crisis, read our blog, "How eLearning Tools Enable Remote Training During the COVID19 Pandemic" or request a personalized LMS demo today.
---
References:
[1] https://www.who.int/redirect-pages/page/novel-coronavirus-(covid-19)-situation-dashboard
[2] https://www.business2community.com/crisis-management/how-to-keep-employees-productive-during-the-coronavirus-outbreak-02292676