In a recent study by Axonify, just 35 percent of retail employees described their training as "very effective."1 This indicates that well over half of all retail training programs are in need of some upgrades. You can quickly improve your retail training program using simple learning management system hacks.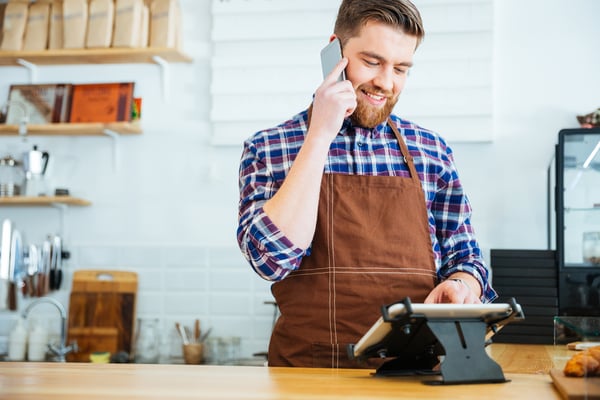 Want to Improve Your Retail Training Program? Give These 3 LMS Tips a Try
Implementing these LMS hacks will help you see better results from your retail training program:
1. Purchase existing courses that include soft skills.
In the retail industry, technical skills are essential to an employee's success. However, it's also important for workers to obtain soft skills that help them interact successfully with customers and peers.

To improve the quality of your company's retail training program, provide a mix of technical skills and soft skills in your online courses. However, make sure you're not taking up valuable staff time by creating your own courses. The best learning management systems allow you to purchase existing courses from third party partners and upload them to the system. Not only does this allow you to expand your training program, it does so without putting a burden on your training team.
By using an LMS to purchase and deliver existing soft skill courses such as active listening, you can better engage learners. Why? Because the majority of retail workers see their job as a stepping stone on a larger career path and want more than just training on a cash register. They will appreciate the soft skills your courses include because they can carry over to future positions in different industries.
Soft skills also benefit employees who plan to stay in the retail industry by helping them get promoted into managerial positions or transitioned to a different department.
2. Use blended learning to improve the learner experience
eLearning is valuable because it is easily accessible to workers, engages learners, and improves employee retention.2 But if a retail training program that is based solely online isn't getting the results you want, use your LMS to create blended learning courses. A contributor to VendHQ wrote:

"To ensure that your employees can internalize what's being taught, utilize multiple learning methods to train them. For example, if you're training your staff on how to use software such as your POS or inventory system, it's best to demonstrate the programs in person, and then refer them to how-to videos that they can come back to."3

Some retail companies will determine that eLearning alone is sufficient for training staff. But if it isn't, take advantage of blended learning tools in your LMS. This may include webinar integrations, attendance tracking for live events, and calendaring.
This is especially helpful when you need retail employees in individual stores to interact with the corporate office. Just schedule a webinar and ensure that everyone has access to the LMS so they can attend.
3. Use LMS reports to shorten training
If learner engagement is lower than you'd like it to be, try reducing the length of your retail training program. LMS reporting and analytics tools can help you determine which courses to cut and which to keep in your program. LMS reports show you which courses in your retail training program are the most impactful to your business by indicating which ones employees spent more of less time on, which had the highest test scores, and which employees never even finished.

By weeding low-impact courses out of your training program and leaving only the most effective courses, your employees will be able to focus on the more important information. They will also have a shorter onboarding course and become productive more quickly. This would not only potentially increase their engagement with training, but also your company's ROI for training.
Are You Using the Right LMS for Your Retail Company?
Is your learning management system helping your company create, deliver, and track training that can improve key business metrics? If not, it might be time to switch to an LMS with features that help you train staff more effectively.
---
References:
1. Retail Dive. Most retail employees receive no real training. https://www.retaildive.com/news/most-retail-employees-receive-no-real-training/517522/.
2. eLearning Industry. The top 5 benefits of eLearning. https://elearningindustry.com/benefits-of-elearning-top-5.
3. VendHQ. 8 retail staff training tips to improve performance, sales, and customer service. https://www.vendhq.com/blog/retail-staff-training-tips/.