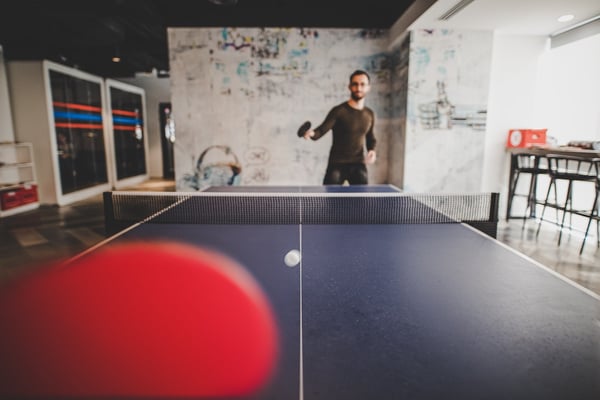 Gamification is a hot topic in online employee training. However, despite talk of its importance, it can be easy to lose sight of what eLearning gamification is and what purpose it serves. "Gamification is applying a gaming model, concepts and ideas to non-gaming processes," stated eLearningIndustry.com.1 "eLearning gamification, in this sense, is used to apply gaming ideology and concepts to digital learning."
The Benefits of Gamification in Corporate Training
The benefits of gamification in corporate training are considerable. They include but are not limited to, behavioral change, knowledge retention, and a better bottom line, according to eLearning expert Asha Pandey.2 Increased learner engagement is perhaps the best-known benefit of gamification. Forbes stated, "This concept of digital motivation through gaming promises to breathe new engagement into employees around the globe—speaking in quick, instantly gratifying terms that we've grown accustomed to in the age of digital transformation."3
Your business can begin implementing gamification by:
Training the L&D team in what gamification is, how it benefits learners, and how to include it in online employee training.
Choosing online tools or employee training software that has the features needed to gamify eLearning.
Allocating part of the training budget to the implementation of gamification.
3 Ways to Gamify Online Employee Training
Here are a few best practices for gamifying employee training that your L&D team may want to adopt:
1. Use gamification to address business needs
Although gamification makes training more fun, it shouldn't be frivolous. Gamification should always align with a company's business needs and goals so that it can help drive desirable business outcomes. "Make sure that you are measurably addressing business needs—and not just using gamification needlessly to support content that is inapplicable to the organization or individual," said a contributor at eLearningIndustry.com.4
Related blog: 3 Ideas for Including Gamification in Your Retail Training Program
2. Keep it simple
When it comes to gamification in online learning, simpler is better. Gamification can easily become too complicated, which can deter learners from engaging with training. This defeats the purpose of implementing gamified learning in the first place. When too many colors, sounds, scenarios, and characters make gamified eLearning feel overwhelming, it's time to scale it down by editing any element of gamification that is unnecessary. If you are unsure of what to remove, ask learners for some feedback.
3. Use small leaderboards
Leaderboards are popular forms of gamification. Although they can make employee training more social and exciting, there is a right and wrong way to implement them. Creating leaderboards that are too large is one way that eLearning designers get it wrong in this area. According to the Association for Talent Development, large leaderboards can be demotivating. A contributor suggested keeping them small: "No one wants to compete against the world's best. Except, of course, if they are the world's best. Otherwise, keep leaderboards small."5
Related Reading: Creating a Better Learning Experience for Your Employees: Gamification
How to Help Your Employees Adopt Gamified Learning
Just because online employee training that features gaming elements tends to be more engaging for participants, that doesn't mean learners will quickly or intuitively adopt it. To promote the adoption of gamified learning, always precede a game with clear instructions about how to play it. For more complex games or scenarios, consider creating a quick video tutorial for learners. This will encourage employees to interact with gamified learning, get better at playing serious games, and become more passionate about training and development.
Interested in learning more ways to maximize employee engagement? Read our blog "Increase Employee Engagement by Avoiding These 3 eLearning Mistakes" or contact TOPYX to request a personalized LMS demo today.
---
References:
[1] https://elearningindustry.com/gamification-impact-elearning
[2] https://elearningindustry.com/top-6-benefits-of-gamification-in-elearning
[3] https://www.forbes.com/sites/danielnewman/2017/11/28/how-to-drive-employee-engagement-with-workplace-gamification/#274f3d0f3cf0
[4] https://elearningindustry.com/gamification-best-practices-keep-mind-7
[5] https://www.td.org/insights/10-best-practices-for-implementing-gamification