Are you getting the most from your learning management software?
Most company leaders who implement learning management software do so for training purposes. The problem is, they stop at employee training programs, while an LMS's real benefits go much farther.
3 Overlooked Capabilities of Learning Management Software
It's common knowledge that learning management software delivers and tracks training, engages employees, and can lower the cost of training. But that's not at it can do. Here are three not-so-common benefits of your LMS:
1. Supports the (beneficial) use of social media on the job -- Many employers view social media in the workplace negatively due to its propensity to distract workers. But 77 percent of workers still admit to using social media on the job.1
The reality is that social media is an integral part of your workers' lives today. And although it is often distracting, you can take steps to make social media more beneficial for employees and your company.
The Olson Group2 reported that social media can be advantageous to workers in the following ways:
Provides a mental break from work.

Promotes and supports professional connections.

Allows workers to find answers to work-related questions.

Strengthens relationships with coworkers.
Social media in the workplace also has the potential to boost employee engagement.3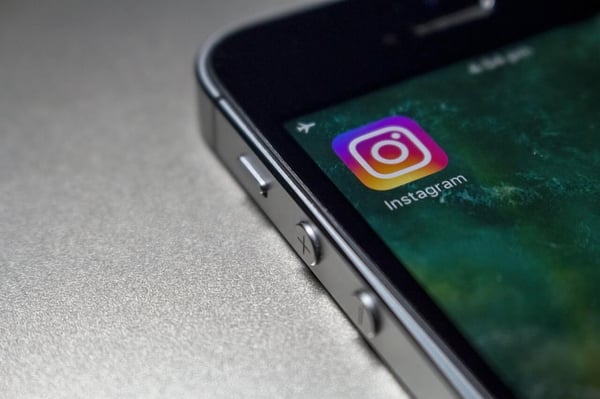 To get these benefits without distracting employees from work-related tasks, you can use your learning management software's ability to encourage the use of social media in the workplace for business purposes. Supplement existing social media sites with a learning community where employees connect directly with colleagues and discuss their training, for example. In your community, you can promote corporate eLearning blogs and social media groups for corporate learners.
You can even encourage employees to post positive messages about their training on public social media sites, which spreads the message that your brand is actively investing in employees. That can be a huge boost to your brand and hiring needs, since employees view training as more and more important. For example, by 2030 millennials will make up 75 percent of the workforce, and 87 percent of them claim professional development is very important to them.4
2. Strengthens your brand and promotes customer loyalty -- Did you know that LMS software can function as a helpful advertising and customer retention tool that strengthens your company's brand? One way it does this is by providing customer training, which is an often-overlooked LMS function.
To train customers, you'll need an extended enterprise LMS. An extended enterprise LMS can handle a large number of users, such as a large customer base, without adding work for your staff. These LMS systems often have a flat fee or tiered pricing structure that ensures you don't overpay when you have a large user base.
With an extended enterprise LMS, customer training doesn't have to be complicated. Providing simple tutorials and microlearning segments on how to use your services or products will help customers get more value from your company. That's often all it takes to decrease customer frustration, increase loyalty, and build your brand, establishing your company as a leader in its industry.
If customers are rewarded for their training with certifications, they may also share them on social media and through word of mouth. This further promotes and strengthens your brand.
3. Increases employee retention -- Employee retention was employers' biggest concern last year, according to Fortune.5 Most employee retention strategies, such as rewards/recognition and mentorship programs, have nothing to do with implementing learning management software. But they should. An LMS can be an incredibly powerful tool increase employee retention.
Many factors negatively affect worker retention, including poor relationships with coworkers and management, according to the blog article How eLearning Improves Employee Satisfaction and Retention.⁶ The article stated,
"You've heard it said that 'people don't leave their jobs, they leave their boss'. Employees who don't get productive feedback, helpful recognition, and build good relationships with the people they interact with on a daily basis are more likely to leave their jobs."
Learning management software increases employee retention by ensuring workers get sufficient feedback and are recognized for their accomplishments.
An LMS also greatly improves training and onboarding, which can drastically decrease the employees who leave your organization. According to go2HR, up to 40 percent of employees with poor training leave their jobs within the first year.⁷ Use your LMS to deliver effective training as soon as new employees come on board, then develop a comprehensive professional development and feedback schedule to increase retention long-term.
LMS reporting will help make a long-term plan possible by keeping administrators updated on how employees are faring in training, what they need help with, and what modules and certifications they have completed.
Are You Taking Advantage of Your LMS's Potential?
Using an online learning platform to train employees often delivers results such as increased learner engagement and lower costs of training. But as you use your LMS to deliver training, don't forget to take advantage of its ability to support the use of social media, strengthen your brand, and increase employee retention.
---
References:
1. Pew Research Center. Social media and the workplace. http://www.pewinternet.org/2016/06/22/social-media-and-the-workplace/.
2. The Olson Group. 7 reasons social media in the workplace can help employees. https://theolsongroup.com/5-reasons-social-media-workplace-can-help-employees/.
3. Forbes. Social media proves to boost employee engagement. https://www.forbes.com/sites/forbesagencycouncil/2018/02/13/social-media-proves-to-boost-employee-engagement/#6ccf15944db5.
4. Gallup. The Worldwide Employee Engagement Crisis. https://www.gallup.com/workplace/236495/worldwide-employee-engagement-crisis.aspx
5. Fortune. What employers will worry about in 2017. http://fortune.com/2016/12/28/employers-2017-employee-retention-unemployment/.
6. Knowledge Anywhere. How eLearning improves employee satisfaction and retention. https://www.knowledgeanywhere.com/resources/article-detail/how-elearning-improves-employee-satisfaction-and-retention.
7. go2HR. Employee Training is Worth the Investment. https://www.go2hr.ca/training-development/employee-training-is-worth-the-investment