One-third of all employees are dissatisfied with training, claiming it does not equip them with adequate skills or prepare them for promotion.1
Not only are employees failing to get good results from training -- companies are in the same boat. Globally, organizations spend hundreds of billions annually on L&D initiatives, but don't always receive a good ROI of increased sales, new customers, and heightened productivity.2 There is a reason why organizations are getting training wrong, and it is so simple that it's easy to miss.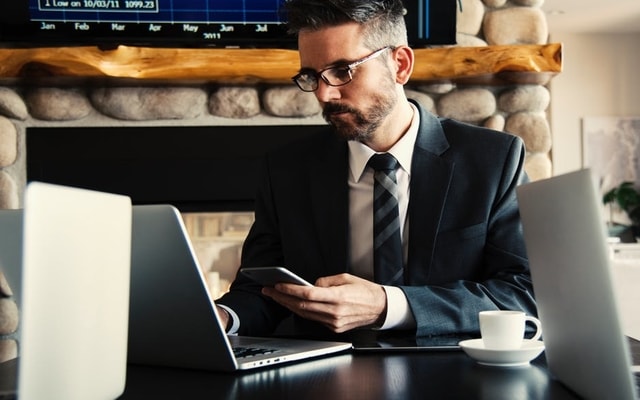 Why are So Many Companies Getting Training Wrong?
According to BBC, the reason why training fails employees is because it is "too basic and too boring." Companies are getting training wrong because they keep delivering the same basic, boring content assuming that it works because it contains all the information that needs to be communicated. BBC stated,
"If bosses really want to help people move around, they need to make career development more personal, identifying individual people who want to learn new skills and tailoring their approach accordingly. A bigger problem is that managers don't always follow up after training, or even know what their employees are learning in a training session."3
BBC went on to say that because managers don't know what their employees are learning, workers don't change their behaviors by utilizing the skills learned in training. They know their uninformed managers will be none the wiser, and it's easier to take the familiar road.
Overall, companies are getting employee training wrong because they…
Deliver boring content

Don't personalize training

Fail to have managers follow up with employees after training to reinforce new skills and behaviors

Do not let managers know the details of employee training
These may seem like major hurdles, but they can be overcome with the right plan.
Funny examples of corporate training done wrong
Do Corporate Training the Right Way in 2 Steps
Organizational leaders who are tired of not getting the ROI they desire from L&D programs should try training employees a little differently. These individuals can do training the right way by taking these actions:
Deliver engaging, personalized training content. Training that is video-based or gamified is often perceived as more engaging than traditional, classroom-style learning. Personalized training takes into consideration someone's individual learning style (visual, auditory, kinesthetic, etc.), role within a company, future goals, and capabilities.
Educate managers about employee training by letting them know a) exactly how and why workers are being trained, and b) providing them with reports of employee progress and participation in training. HR should hold managers accountable to follow up with employees periodically to ensure they are utilizing the skills acquired through training.
Related Reading: How to Create a Best-in-Class Corporate L&D Program
How an LMS Supports Effective Employee Training
Both of the steps mentioned above are facilitated by a Learning management system (LMS). An LMS is designed to deliver, track, and report on training. It features built-in tools that help organizations deliver engaging, personalized content while keeping managers/learning administrators up-to-date with what employees are learning. Companies can also use an LMS to measure L&D program effectiveness.
Is the training your company offers too basic and boring? If so, find out more about how a corporate LMS can better employee training in our blog article The Case for eLearning in the Workplace. Request a free assessment of your learning needs to see how an LMS can add value to your company.
---
References
Chief Learning Officer. Employees say company training isn't working. https://www.clomedia.com/2016/08/22/employees-say-company-training-isnt-helping/. August 22, 2016.

Fortune. Company training programs: what are they really worth? http://fortune.com/2011/05/27/company-training-programs-what-are-they-really-worth/. May 27, 2011.

BBC. Why so many companies get training wrong. http://www.bbc.com/capital/story/20170503-why-so-many-companies-get-training-wrong. May 3, 2017.