Do you know what industry grew an amazing 21 percent in 2014, and has grossed over $2.5 billion? The correct answer is, the eLearning industry.
Along with making the day-to-day dealings of businesses, companies and nonprofits easier and more efficient, social learning management systems are earning their product/service providers and developers major money.
Learning Management Systems (LMS) are growing in popularity, and will almost surely continue to do so. More accurately, LMSs are becoming irreplaceable to many different types of organizations. eLearning systems have become staples in the business world, as well as in healthcare, public sector and multinationals.
Are you aware of the red-hot popularity of the eLearning industry? If so, have you asked yourself why LMSs are so desirable? Read on to discover the reasons why social learning is, and will stay, in-demand.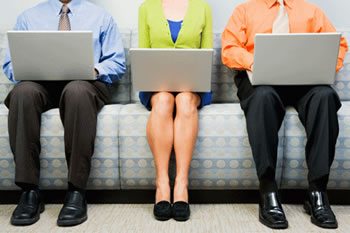 3 Reasons Why eLearning Is Awesome
There are dozens of reasons why eLearning systems are attractive to nearly every type of organization; here are just a few:
LMSs Improve Training – Wise organizational leaders understand that not everyone thrives in a classroom setting, therefore training should not always be traditional (in-person). These individuals know that some people are visual learners, some auditory and some kinesthetic. eLearning caters to ALL types of learners, increasing their comprehension and engagement. Plus, to the delight of employees all over the world, LMSs make boring, in-person training obsolete, and can even bring training resources right to a person's fingertips via mobile learning. Also, an LMS can facilitate a blended learning format, combining classroom and online learning, offering learners the best of both training worlds. There is no question that learning management systems improve training on every level.
eLearning Slashes Company Costs – Every organization, whether non-profit or for-profit, wants to save money. Although there is an initial investment required, learning management systems save organizations big bucks in the long run. How? By erasing the need for costly in-person training and materials. Not just that, LMSs also reduce travel costs. All this can add up to huge savings.
Learning Management Systems Make "Going Green" Easy – According to The Huffington Post, a large percentage of small businesses (61%) desire to go green by increasing their "eco-friendly efforts." Caitlyn McGrath, writer at Digitec Interactive, asks us to "consider the amount of wasted paper used for traditional classroom training that can be eliminated when courses and employee handbooks are offered online. It adds up quickly. The average office worker uses 10,000 sheets of copy paper each year! This contributes to the carbon footprint, while the cost subtracts from the bottom line." There is no more effective way for an organization to become eco-friendly than by implementing an eLearning system.
Is your organization taking advantage of a learning management system? If not, there has never been a better time to implement the right LMS. TOPYX learning management system, an award-winning social LMS, has helped all kinds of organizations decrease costs, increase revenue, become more eco-friendly, improve training, and engage employees, members and volunteers. Best of all, TOPYX is cost-effective, charging no bandwidth/user fees. Don't you think your organization could benefit from an LMS like TOPYX?
Learning management systems are no longer trends. On the contrary, they have become indispensable professionally, and that's not likely to change anytime soon. Organizations that choose not to use LMSs are missing out on so much more than decreased costs and more efficient training – they are also forgoing a transformed culture. Don't let your organization miss out on all the incredible benefits an LMS has to offer.
Read More: Transform Company Culture with an LMS