FOR IMMEDIATE RELEASE
Interactyx, the developer of the TOPYX® learning management system (LMS)software, is pleased to announce Experience Application Program Interface™ (xAPI) functionality per the standards and specifications of the Advanced Distributed Learning (ADL) Initiative.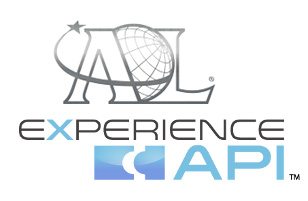 The purpose of incorporating xAPI specifications that establishes an interface and storage/retrieval rules which creates a learning experience tracking service into TOPYX LMS is to store, provide and share a statements of experiences, such as reading an article, attending a seminar or watching a training video. Advanced tracking, reporting and sharing is stored securely in a Learning Record Store (LRS).
"We are always investing in TOPYX - the best available standards, technology, user experiences and client support – so we can provide the best possible LMS value to our clients. The addition of xAPI and LRS are the latest enhancements to TOPYX," states Alfred R. Novas, Chief Executive Officer of Interactyx. "TOPYX is an award-winning, SCORM certified social LMS. With the addition of xAPI and LRS functionality, we believe TOPYX remains the best and feature rich LMS value in education technology. These enhancements will be available for all new clients and scheduled for our existing clients over the coming months."
ADL is the recognized standard setter and certifier of Sharable Content Object Reference Model (SCORM) learning standards, specifications and guidelines designed for accessible, interoperable, durable and reusable content and systems which enhances the standardization and usefulness of eLearning content across varying learning delivery platforms. The release and support of the xAPI (sometimes known as Tin Can), adds functionality and versatility to an individual learners' data in the form of the LRS.
About Interactyx:
Interactyx, the developer of TOPYX learning management system (LMS), is a global eLearning software company providing engaging and interactive learning experiences to learners, businesses, associations and nonprofit organizations of any size.
Since 1995, Interactyx has worked with educational programs to develop engaging learning management solutions. Interactyx is at the forefront of developing eLearning and social LMS solutions that engage learners and enhance collaborative learning environments. TOPYX has gained acceptance as an innovative, affordable solution to deliver a complete eLearning software solution meeting the needs of today's learner that is the best value in social learning software.
Interactyx is an Inc. 5000 recognized company for two consecutive years.