Have you heard about Experience API (xAPI), or Tin Can API? If not, we are here to educate you about this learning management system (LMS)-related specification that is grabbing the attention of learning technology enthusiasts.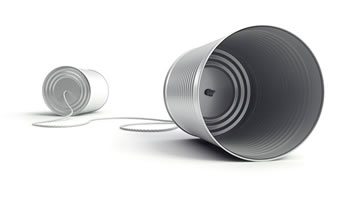 What Is Experience API (Also Known as Tin Can API or xAPI)?
Experience API a specification for learning technology that greatly simplifies learning management system usage. According to Advanced Distributed Learning, xAPI has a distinct, straightforward purpose: "to store and provide access to learning experiences. The xAPI enables tracking of learning experiences, including traditional records, such as scores or completion. It also stores records of learners' actions."
To bring further clarification, Rustici Software developers say, "(Tin Can API) makes it possible to collect data about the wide range of experiences a person has (online and offline). This API captures data in a consistent format about a person or group's activities from many technologies. Very different systems are able to securely communicate by capturing and sharing this stream of activities using Tin Can's simple vocabulary."
After discovering what Experience API is and how it functions, do you agree that it would be an extremely helpful addition to any social learning management system?
How Does Tin Can API Benefit LMS Users and Administrators?
Experience API offers several benefits to LMS users and administrators. For example, Tin Can API…
Improves LMS record keeping – LMSs that feature xAPI are much more efficient at tracking a learner's actions than LMSs without this specification. If a learner/employee takes an online quiz, for example, that action will be recorded by the LMS via xAPI. This is useful to both learner and system administrator. With xAPI, every watched training video and aced online exam gets accounted for. This specification makes corporate training more effective and efficient, helping administrators track the success and progress of a user. Tin Can API makes it easier than ever to record a learner's actions and store and give access to important training information.
Simplifies an LMS – Today's LMS users love the word 'simple'. Why? Because business is chaotic; a learning management system shouldn't be. Tin Can API simplifies an eLearning system by recognizing and communicating with experiential learning, serious games, real-world activities, offline learning, social learning, mobile learning, and collaborative learning.
Allows Devices with Limited Connectivity to Send xAPI Statements – xAPI is amazing when paired with an LMS that enables mobile learning. With mobile learning, employees/users can connect to work-related information stored on a cloud-based system at any time, from any device with Internet connection. When an LMS features both mobile learning AND Tin Can API, its users' array of devices can send Experience API statements, even if Internet connectivity is limited.
Make your life simpler (as well as the lives of your LMS users) by implementing an LMS that features Tin Can API.
Looking for a social learning management system that includes the specification known as Experience API? If so, TOPYX is the right LMS for you. TOPYX is a robust, award-winning eLearning system that features mobile learning, xAPI , Learning Tools Interoperability (LTI), reporting, and much more. Also, TOPYX is a SCORM certified LMS.
Best of all, TOPYX does NOT charge per user. Most LMSs charge budget-destroying per-user fees. When searching for the right learning management system, a no per-user fee policy is the best way to go.