Three percent of the average retailer's budget is spent on training, according to Retail Training Services.1 "For store-level personnel, that percentage equates to $840 for a typical store manager, $560 for a full-time sales representative, and less than $200 for a typical part-timer."
Three percent may not sound like much, but it can negatively affect a company's bottom line if the training it funds is ineffective and has a poor ROI. More importantly, however, such a low percentage could also indicate a poor training program that's hurting your business's performance and contributing to high employee turnover.
Sixty-eight percent of workers claim the most important company policy is training and development. Even more significantly, forty percent of employees who receive poor training will leave their position in the first year.
What is your company spending on training - and is your investment getting the results you need? Chances are, you may be able to both reduce training costs and improve results by implementing online retail training using learning management software.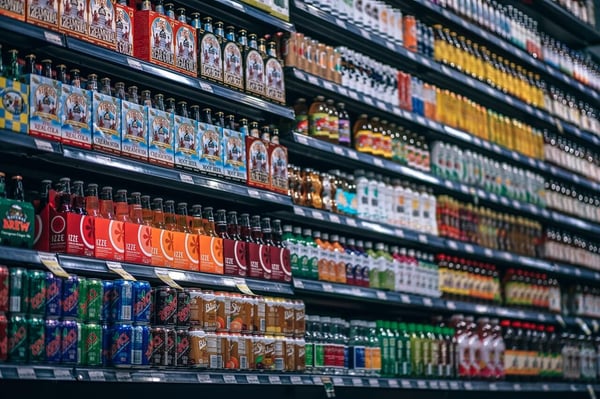 3 Ways LMS Software Makes Retail Training More Cost-Effective
1. LMS software reduces in-person training expenses -- There are certain expenses that are essential for traditional in-person retail training programs. Printed training materials and onsite instructors are two examples.
According to Glassdoor, Rockport pays its retail trainers an average of $71,000 per year, Ulta Beauty pays $62,500, and Blue Bottle Coffee pays $50,000.3 For some companies, LMS software eliminates the need for live instructors, focusing instead of fewer, more effective trainers who create eLearning content that can be distributed to large quantities of employees with less effort. These organizations can then save serious money on training.
Online retail training offered with LMS software also makes printed resources either partially or totally unnecessary. The same content that's created for courses can act as handouts that employees can access anytime they need. Not only do companies reduce printing and distribution costs, they also increase the efficiency of their materials. Instead of reviewing printed content once, then losing or discarding it, employees can quickly find and review eLearning material anytime they need a refresher.
2. LMS software doesn't take employees away from their jobs -- Traditional training puts a demand on retail employees' time, limiting their productivity at work. The problem is especially pronounced if travel is involved or employees need to spend time at regional headquarters instead of their store.
LMS software enables individuals to train on the job instead of traveling, which maximizes every dollar a company spends on training. A contributor to eLearning Industry wrote,
"Rather than sitting in a corporate training seminar, employees can complete their online training in a break room or sales terminal in a fraction of the time and at a time when it won't conflict with their other job duties."3
eLearning software helps retail workers get much of their training done on the job or even at home via mobile device, freeing up time to work and reducing the cost of training.
3. LMS software decreases time to productivity -- Sometimes the biggest cost associated with training is the length and efficacy of courses. Company leaders can help new employees become more efficient and productive, faster with online training. 6 Reasons Why eLearning Development Costs Less Than Traditional Training stated,
"Studies indicate that eLearning has the potential to reduce overall training time by 40% to 60%. This helps businesses cut down on various expenses and also increase productivity, which in turn leads to greater profitability."4
Shortening your retail employees' time to productivity by implementing LMS software not only increases revenue, but also reduces training-related expenses.
Related Reading: How an LMS Can Save Your Company Money
Maximize Your Retail Training Investment
Quality retail training isn't cheap, but it shouldn't strain your company's budget. eLearning is a great option for retail companies that want to provide effective employee training without the cost of traditional training.
LMS software reduces the cost of retail training while optimizing onboarding with shorter, more effective content. Learn more about how an LMS can reduce retail training costs and increase training efficiency.
---
References:
1. Retail Training Services. How much to budget for retail training. http://retailertrainingservices.com/how-much-to-budget-for-retail-training/.
2. Glassdoor. Salary: retail trainer. https://www.glassdoor.com/Salaries/retail-trainer-salary-SRCH_KO0,14.htm.
3. eLearning Industry. The top 5 online training benefits in the retail sector. https://elearningindustry.com/top-5-online-training-benefits-in-the-retail-sector.
4. eLearning Industry. 6 reasons why eLearning costs less than traditional training. https://elearningindustry.com/elearning-development-costs-less-than-traditional-training-6-reasons.