Managing employee training when a company is growing rapidly can be a challenge. Many organizations are already working within a limited training budget and/or have a smaller training team than they need. Despite this, employee training is critical. The good news is that fast-growing companies can effectively manage employee training by implementing the right learning experience platform and using directed training to move more employees into L&D positions.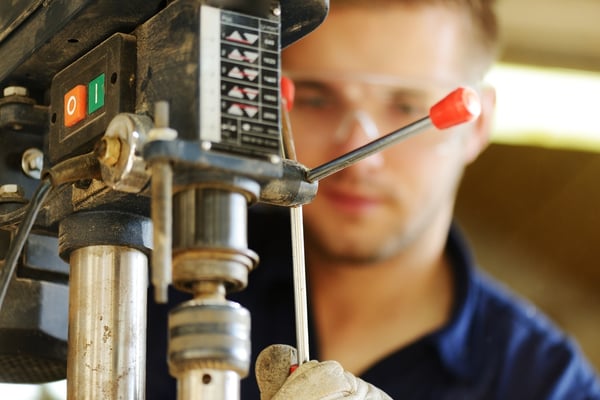 Implement an LXP to Train a Growing Workforce
Today, an increasing number of companies are choosing a learning experience platform to deliver high-quality employee training. In fact, the LXP market is worth at least $300 million and is doubling each year, per Josh Bersin1. He described the LXP as "a true content delivery system, which makes modern content easy to find...and consume."
A contributor to LinkedIn defined LXPs as, "single-point-of-access, consumer-grade systems composed of integrated technologies for enabling learning. They can do many tasks, such as curating and aggregating content, creating learning and career pathways, enabling networking, enhancing skill development, and tracking learning activities delivered via multiple channels and content partners."2
An LXP is especially helpful to companies with limited people and financial resources. This is because it puts learners in the driver's seat of their training experience by recommending an array of training options that learners can choose from, not assigning it. It even enables learners to curate and share content and knowledge with their peers. Because it gives employees more control over their learning path and promotes knowledge sharing, it can free up time that L&D professionals would otherwise spend managing employee training.
As Your Company Grows, So Should Your L&D Team
When an organization starts expanding considerably, it's important that its training team does as well. A small L&D team can create problems since the team is responsible for creating and deploying training, enforcing regulatory training to maintain compliance, onboarding new hires, and more. By regularly moving select employees into L&D positions, a company can make the task of managing employee training more doable.
To ensure your L&D team grows with your organization, use your LXP to train promising, interested employees for learning and development positions. To complement the training happening via LXP, pair future L&D professionals with current specialists to promote hands-on learning and mentorships. This will prevent your training department from becoming understaffed and overwhelmed.
Is Your Online Learning Platform Making Employee Training Management Simple?
If your company is growing quickly, you need a learning experience platform that enables learners to pace and direct some of their own training so that your L&D team can be available to manage employee training for your entire organization. You also need a sufficient number of L&D professionals. What online learning platform are you using to train future learning and development specialists as well as employees across all departments?
If you would like to learn more about how your company can grow with TOPYX, request a learning experience platform demo.
---
References:
1. https://joshbersin.com/2019/03/learning-experience-platform-lxp-market-grows-up-now-too-big-to-ignore/
2. https://www.linkedin.com/pulse/learn-amp-holds-no1-lxp-spot-globally-2nd-year-running-duncan-cheatle